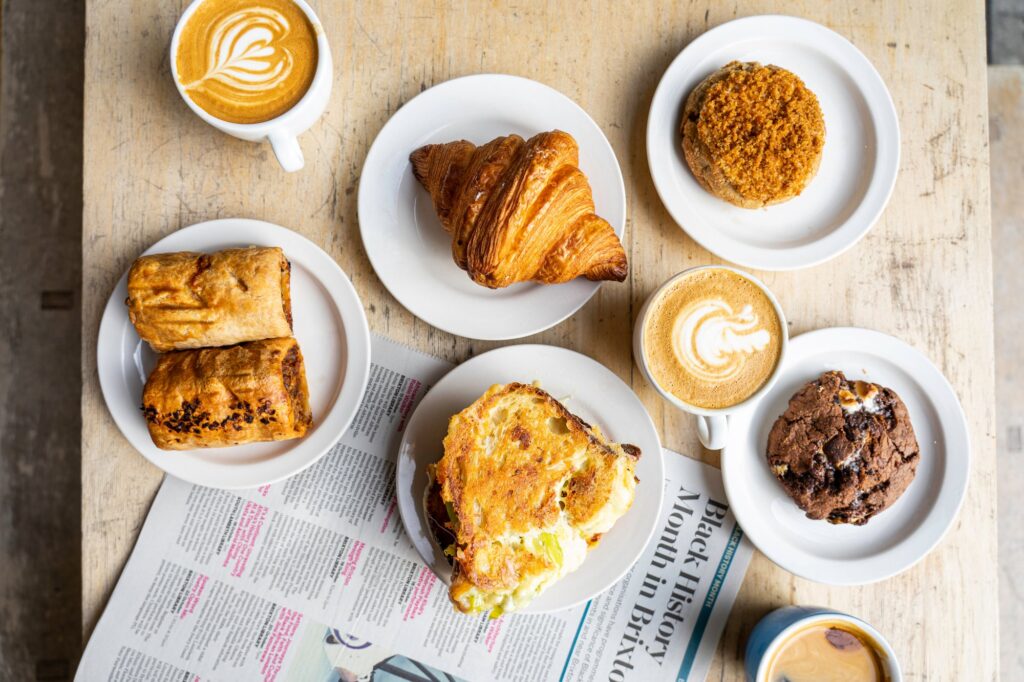 Thankfully, if you are in commuting distance of this cafe/ grocery store on Brixton Hill, you can drop the F*** from your Mondays. Because this charming spot has everything you need to redefine the worst day of the week. It has been open since 2014, when it was set up by couple Ken and Ciara who aimed to create a place that didn't take itself too seriously, was friendly and, importantly, sold incredible food and drink. It was a Covid induced mini-rebrand that saw F.Mondays turn into the gem it is today. During the pandemic they adapted by fine tuning what they stock to suit their regulars when they needed it most, something which has carried on to the present day. Their curated offering includes homemade body care products, deli items from local and artisan businesses and top quality coffee and cakes.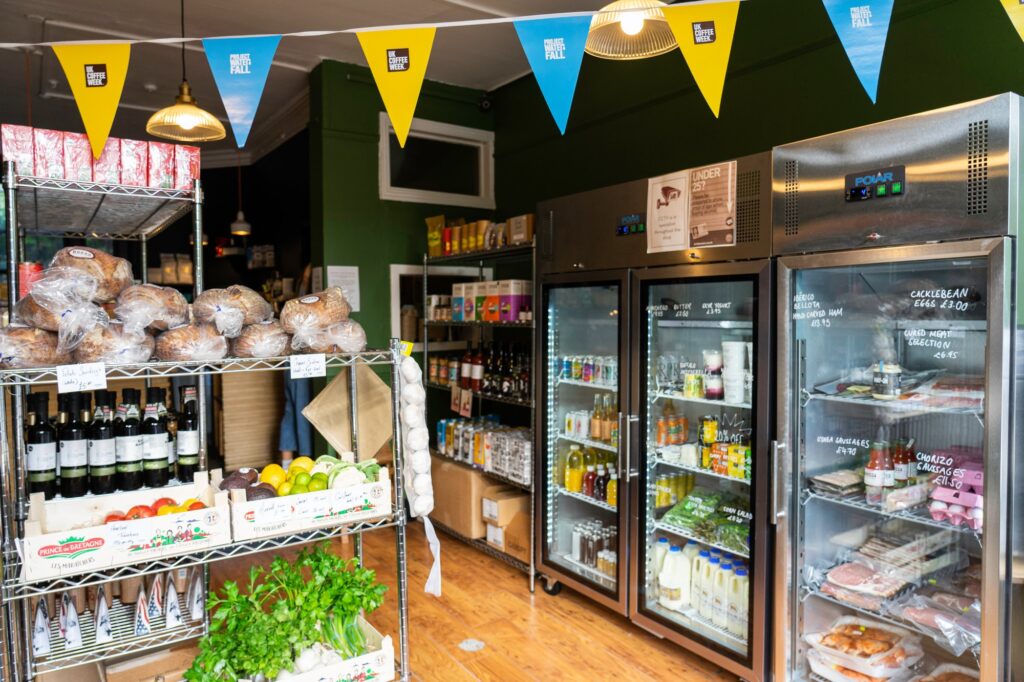 Though F.Mondays can be easily spotted by its signature palm fronds outside, the inside is equally as charming. Packed to the rafters with unique products, you really can buy all sorts here. A specifically curated dog section means that pooches are cared for as much as you will be, and we were really tempted by the freezer full of speciality ice-cream too. We'd never realised that they have a lovely garden at the back of the shop; a calm and peaceful respite from the chaos of Brixton (and life), it's a little spot that is begging to be filled with you, a cuppa and something from the impressive bakery selection.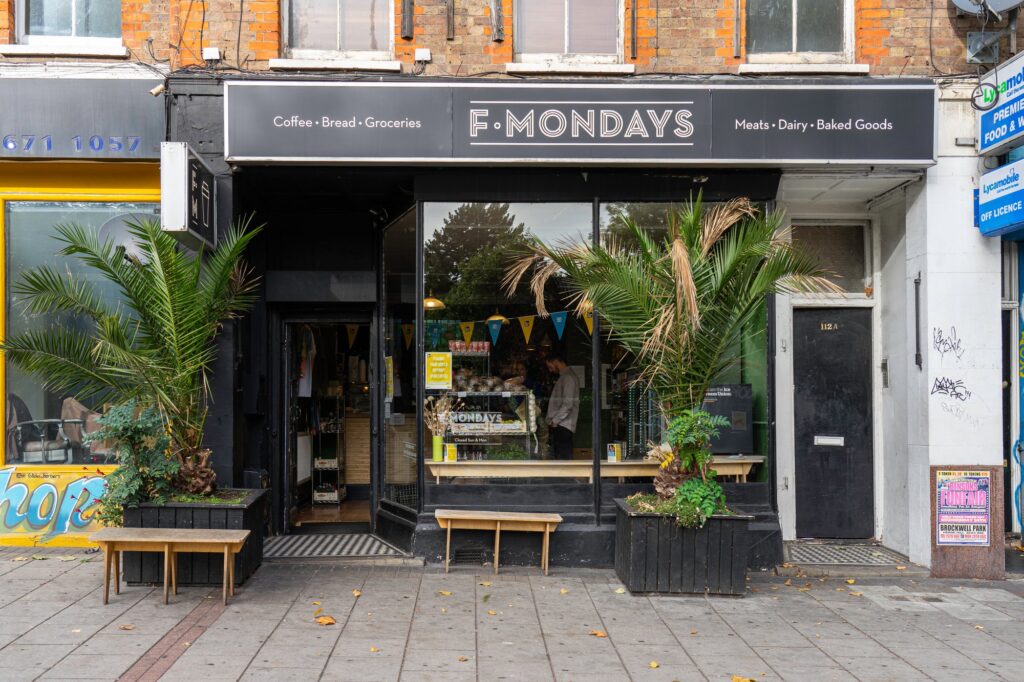 Speaking of that impressive bakery selection… It was impossible to resist picking a couple, such was the temptation we were confronted with. We went for a brunchy spread of cookies, a cheese and tomato toastie and a croissant. Thanks to the high quality ingredients it was stuffed with, the cheese and tomato toastie was a very delicious upgrade of one of our childhood favourites and the croissant hit the spot in that flakey, buttery way only a properly good croissant can do. But it was the cookies that really shone for us. We got the carrot cake cookie (a genius idea) and the smores cookie (another genius idea). These palm sized goodies were, well, very good. The former came with a crumbly topping to add even more texture and the latter was a campfire inspired dream. A cookie can be an overdone cafe item; often stale, boring and rightfully overlooked. We implore you- don't overlook these. We are coming back to try out every other flavour they have, and then maybe trying them all over again, just to make sure.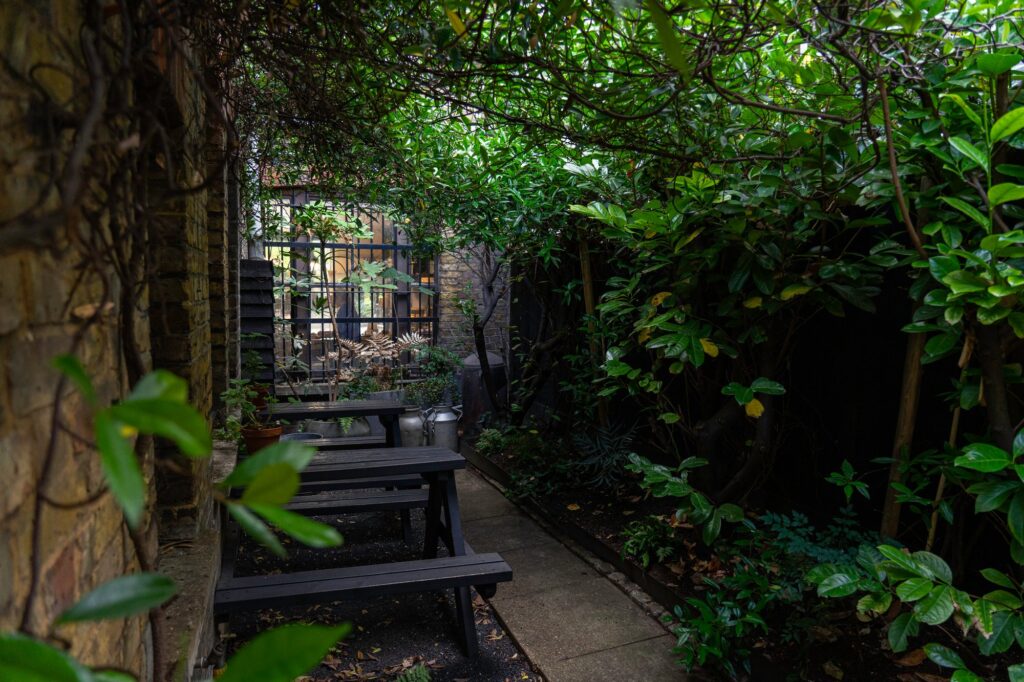 The coffees were a perfect accompaniment to the spread, but would have been fabulous just by themselves- and the baristas really knew what they were doing when it comes to latte art. Every element of F.Mondays is so thoughtfully done that no aspect of it misses. We were well and truly impressed.
F.Mondays is now open 7 days a week, so you've got even more opportunity to head down, support a local business and, for the love of God, try one of those cookies.
---
Copyright - Unless otherwise stated all contents of this website are © 2022 - Octo Media Ltd - All Rights Reserved - Full details for the use of materials on this site can be found in the Terms & Conditions