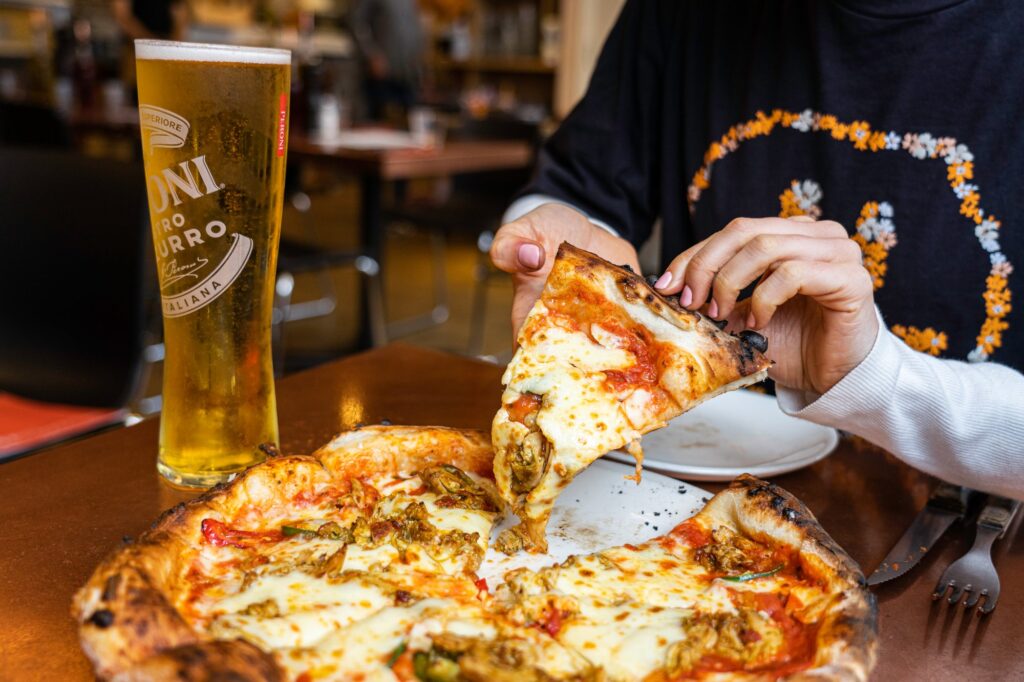 Bottomless pizza, unlimited beer. Someone pinch us, because we must be dreaming. Eco has started its unlimited pizza deal where, for £19.95, you can get just that: unlimited pizza.
Every Monday and Tuesday between 7pm and 9pm Eco are giving you and (at least) one other person the chance to let loose on their menu. Choose from their selection of pizzas and work your way through the menu. The rules of play are that you have to have completely finished your pizza before you're allowed to order the next, and the same goes for the draft beer before you can order another round.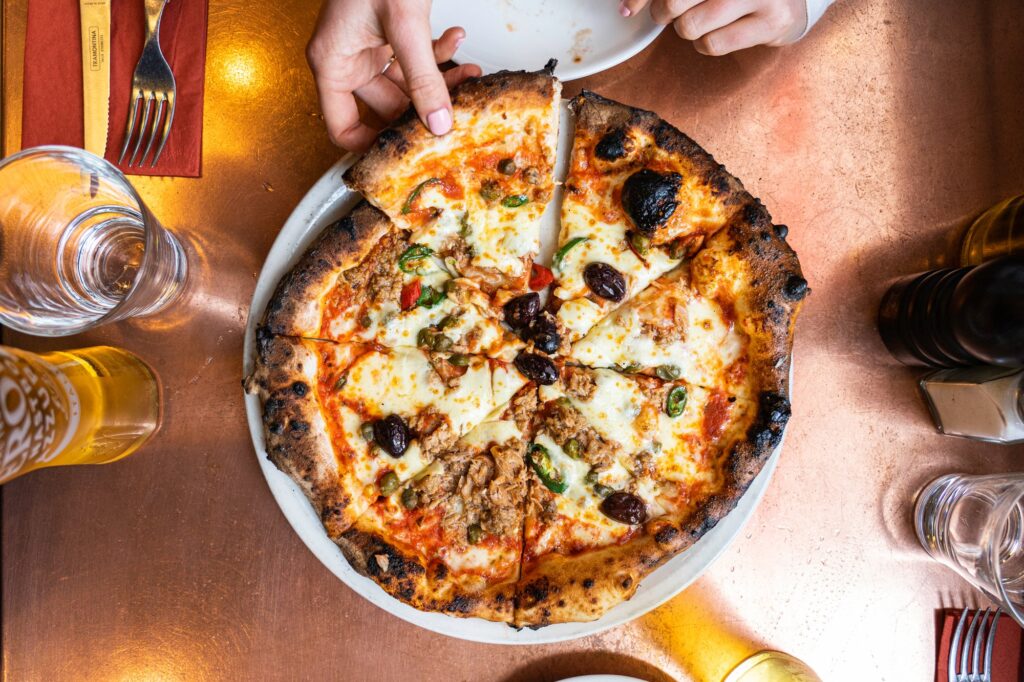 The especially great thing about this MAD deal is that Eco's pizza flavour choices are so wide, you're certainly not going to get bored. When we went down we were after some heat so tried out the spicy tuna and the chilli chicken. Spicy tuna on a pizza? Delicious. Seriously, don't knock it until you've tried it. Combined with the molten cheese it reminded us of of tuna pasta bakes from our childhood and was all the comforting nostalgia we were craving. The chilli chicken pizza is one of our favourites at Eco- chicken, green and red pesto and chillis combined with a cooling mayo is a perfectly flavour balanced mouthful. Of course, Eco do all pizzas really well. Fired up in their stone oven right in front of your eyes they're as fresh as can be- though we've heard that the aubergine and burrata and the truffle mushroom pizzas are best sellers, you really won't go wrong with any of their options.
The big question is…How many are you getting down you?
Keep your eye out on our other pages for more BUDGET BITES.
---