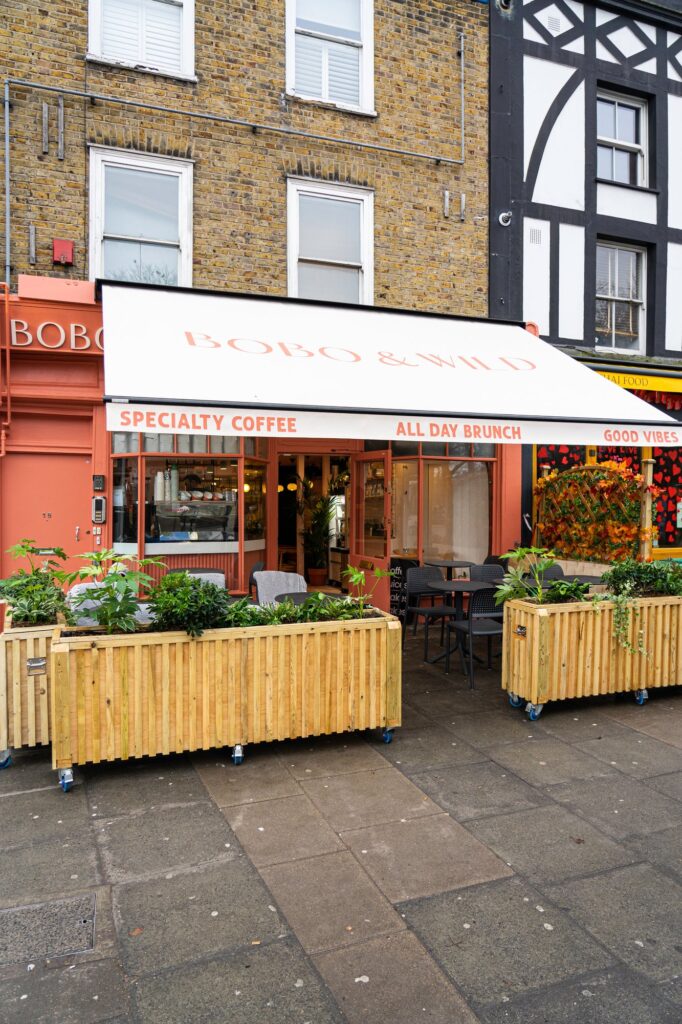 Sometimes more is more. This is true in the case of Clapham and its brunch spots- more is more. We just can't get enough pancakes, speciality coffee, eggs Benedict, açai bowls… Which is why the opening of a brand new breakfast cafe is never going to be bad news for locals and visitors alike. Bobo and Wild has taken over Black Lab's location on Clapham Common Southside. When the much loved cafe announced it was closing at the start of the year after 13 years of being on our streets, hearts broke all over the South West. But, thankfully, we had a light at the end of the tunnel to look forward to.
That light was in the form of Bobo and Wild, a recently established eatery that started its life in North London in the autumn of 2021. Having quickly found success through its colourful brunch plates and gorgeous interior, it expanded to the south- landing in Clapham. Only having been open for a few weeks, our brunch cravings quickly dragged us down to their new spot to see what they were all about.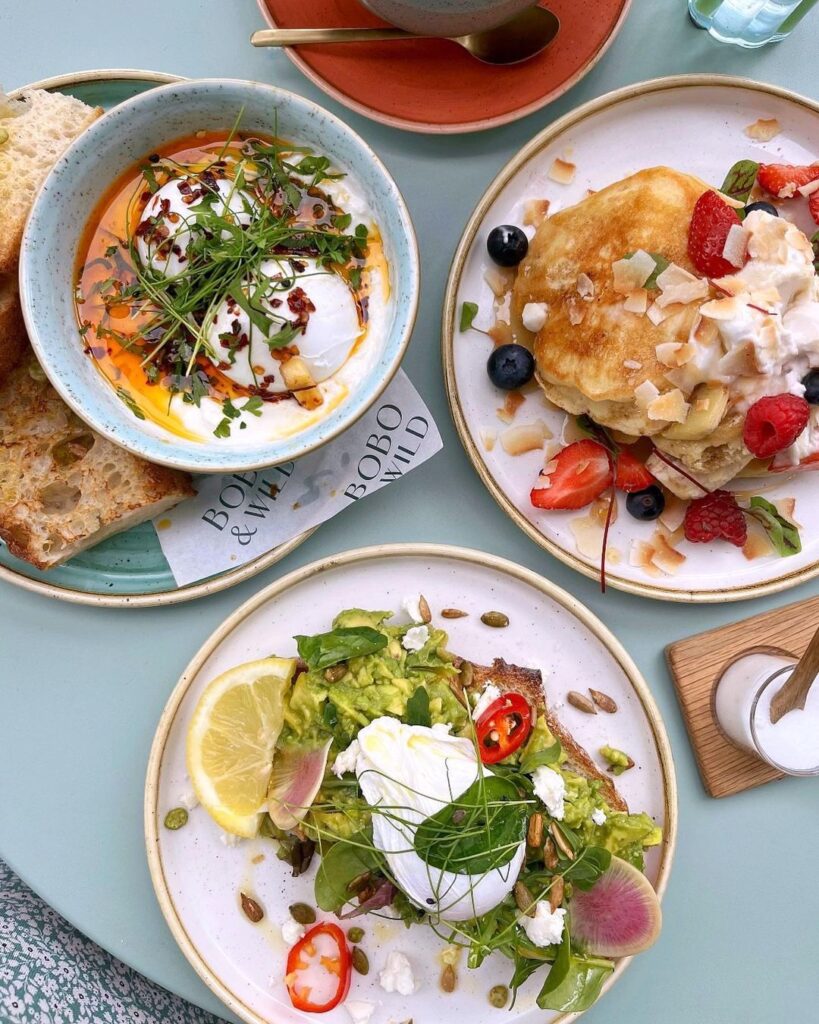 Immediately on entering you are greeted with a 'Hello Wild Ones' tiled onto the floor. Why, hello! After you step over your little ego-boost the tone is set; its pink and green interior are a far cry from the darker cafe that was once in its place, and it's hard to imagine that this turn around only took 5 weeks. The freshness of Bobo and Wild hits you in the same way as summer morning; warm, promising and bright. We were lucky to catch chef owner, Bobo, for a quick chat that gave us some real insight into all things Bobo and Wild. Bobo has been in the hospitality biz for over 14 years and he's done a fair bit in that time. He opened Brew Cafe (where the famous folded eggs were born… more on those later), the Antipodean restaurants, Alma Cafe, cooked at Gaucho and helped open Little Farms all across town. He really knows what he's doing when it comes to making both a business run well and a mean brunch dish.
He explained the ethos behind his eatery and there's a lot behind this place that makes it so special. In short; the coffee, the brunch and the baked goods. The coffee is made from specially chosen beans roasted in East London, the dishes coming out of the kitchen are made from the highest quality products (we are talking Clarence Court eggs and fruit and veg sourced from New Covent Garden Market just down the road) and the baked goods speak for themselves… they're ever so temptingly winking at you on the counter as you enter.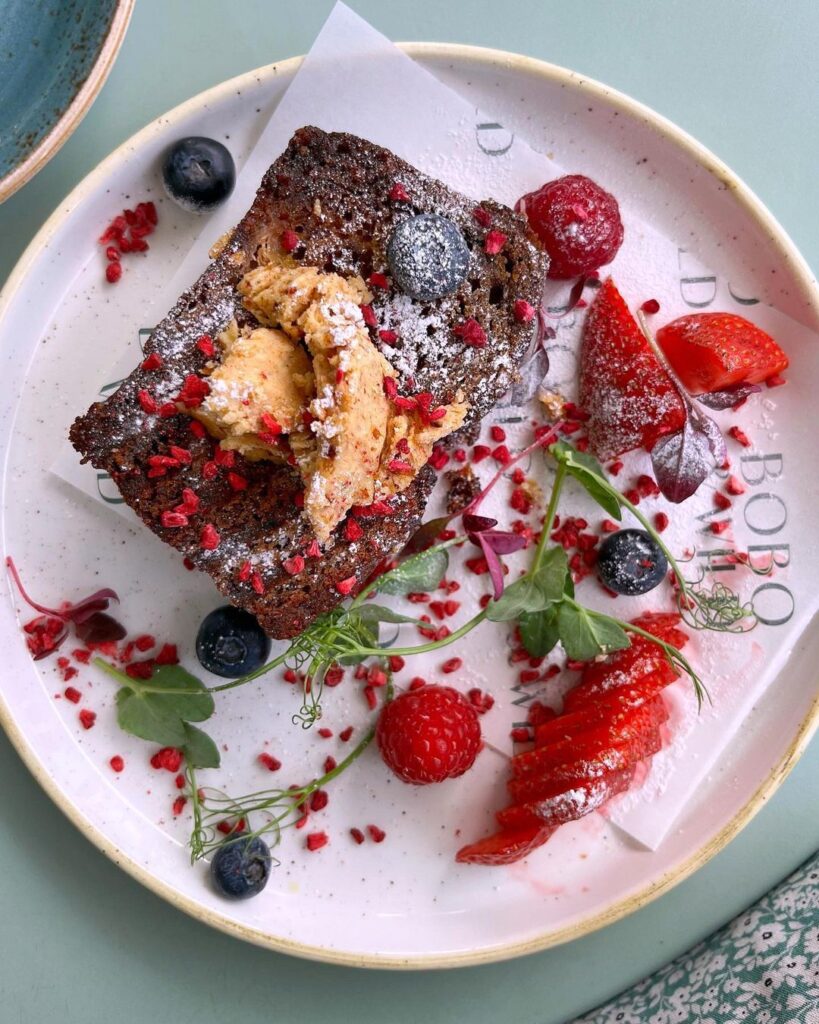 We were treated to a lavish 5-dish brunch spread. To start things off was the classic 'Avo great day'. In an avocado on toast world, the mettle of a place can surely be measured on this plate. It was really top notch; the addition of Persian feta (like normal feta but with more of a mature kick), squidgy sourdough and a perfect poachy just took it up that extra level. 'Bobo's Banana Bread' was a sweet delight; toasted for some texture and alongside some coconut yoghurt, roasted almond and berries it was some of the best banana bread we've had- it's going up for a Great Taste Award and you bet it gets our vote.
Following that were the two kinds of folded eggs; the chorizo eggs and the truffle eggs. The former came with that lovely Persian feta, chorizo and some nicely tangy chilli butter, and the latter with wild mushrooms, truffle and a dusting of parmesan. Of course, those folded eggs really shine. Give them a Google if you don't know what we are talking about, but that was some kind of kitchen magic on our plates. Both dishes were as good as each other and are well worth the order. The favourite of the day was the 'Silk Road eggs'. Probably something we'd have overlooked if it weren't so highly recommended (thank goodness it was). Popping poached eggs on a whipped labneh was creamy deliciousness and a pepper and tomato salsa cut through with some zesty flavours. All scooped up on a tasted focaccia? Yes please, we will take two more of those.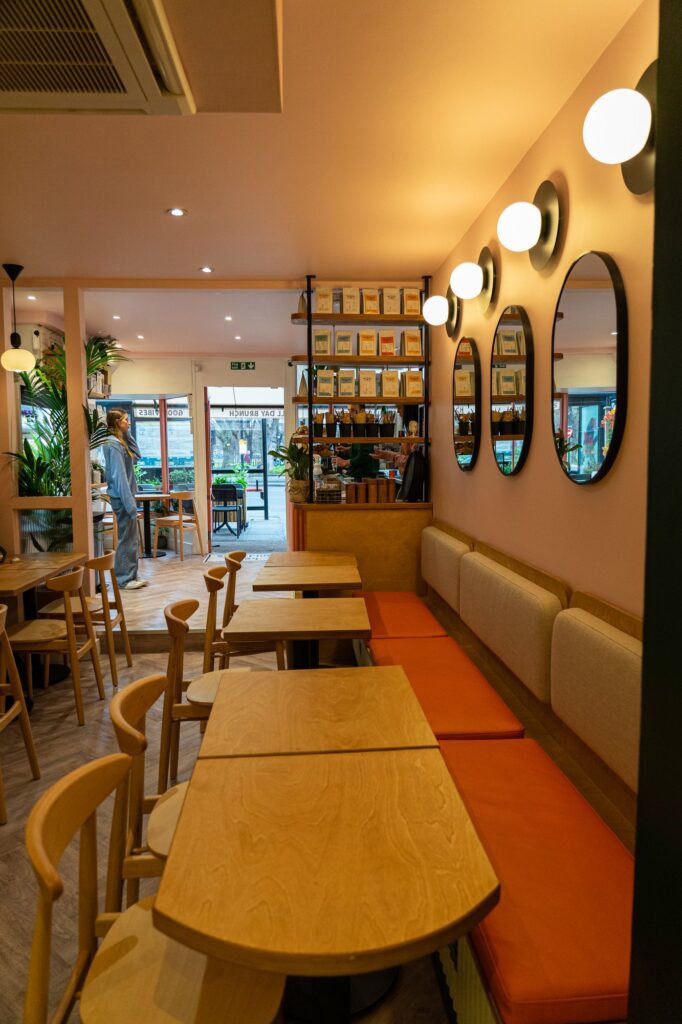 To accompany all this colourful food, we had to get some equally colourful drinks too. A beetroot latte, a turmeric latte and a normal coffee kind of latte. The weren't lying when they said they know about coffee. And luckily they're near enough to the Common to be able to make a b-line to them for a coffee to take a stroll.
So yeah, that's all you need to know about Bobo and Wild. The coffee, brunch and baked goods all exceeded our expectations and we think it'll exceed yours too. Don't let this one go too long without trying it out, Clapham, you'll regret it.
---