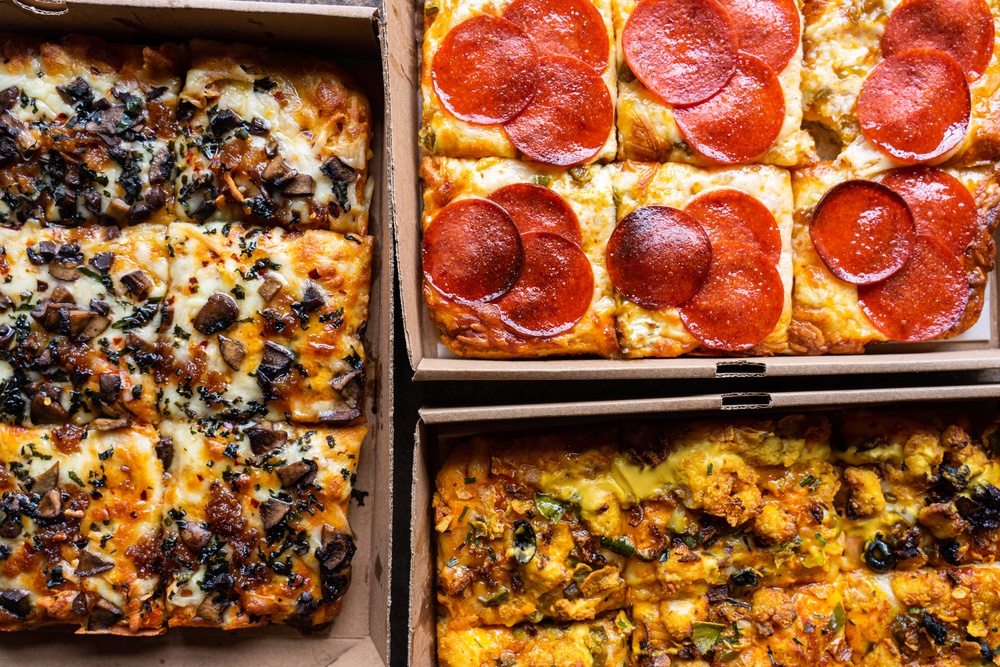 Black Hatch Pizza has taken up kitchen residency at Bird and Tie on The Pavement and aren't we glad about it. But their style isn't the classic thin Neapolitan style that Londoners are crazy for, oh no. Black Hatch is doing things differently. Imagine if a Detroit and Al Taglio style of pizza had a baby: that's a Black Hatch pizza. It's thick (but not too thick), dense (but not too dense) and definitely, absolutely not round.
These square shaped delights were born after the team set about visiting the best pizza joints around the world, keen to do the important work of bringing a unique pizza to London. It took a year of trials, but the recipe was perfected and Black Hatch are finally ready to take up residency in Clapham Common at Bird and Tie. The menu is simple but effective with just three flavours of pizza. And, because the menu was so dinky, we made it our mission to try all three.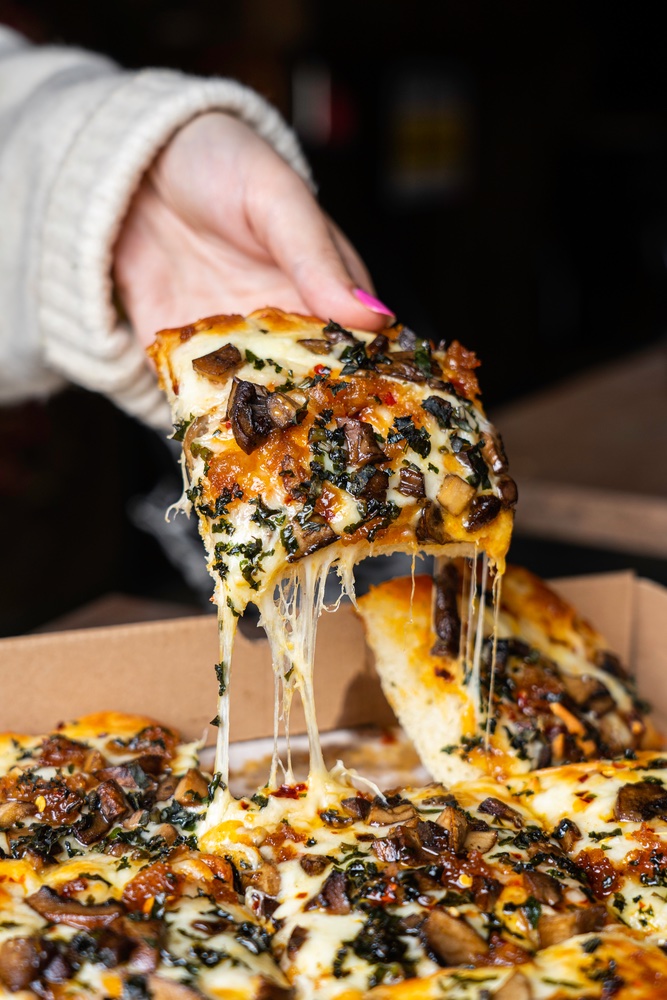 First up was 'The Crypt', a spin on the classic pepperoni pizza, this was a soft cheese base topped with pepperoni, jalapeños, a blend of more cheese and a drizzle of hot honey and chilli oil. Our campaign to put hot honey and chilli oil on all pizzas from now on has officially started- sweet, salty and very gooey, it was absolutely lovely. Then came 'The Temptress', and tempting she was. This is the house special and the veggie friendly number too; a blend of hard cheeses, caramelised onions, mushrooms, basil, chilli flakes and, of course, chilli oil and hot honey. We were a little worried it could have been a bit too sweet with the honey and caramelised onions, but then the chefs had done a year of research and, of course, it was perfect.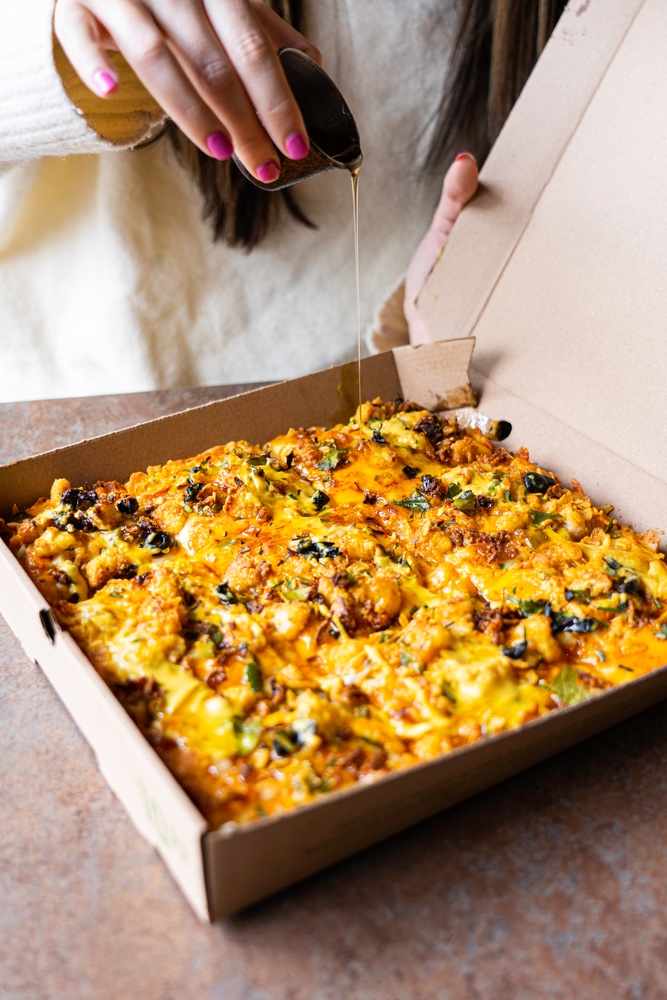 Finally was 'The Persuader', this was probably the most untraditional out of all three but it was also our favourite, The Persuader was made in collaboration with Bird and Tie; topped with (deep breath) a cheese sauce, some of Bird and Ties signature chicken, jalapeños, olives, onions, chives, mustard, pickled cucumber, Nashville Hot spice and (you guessed it) hot honey and chilli oil. It was an every bit of a mouthful as it sounds. But it's worth getting a sore jaw for this one; spicy, chickeny goodness and totally irresistible. Throw caution to the wind and order this saucy lady.
So what's the deal? For the whole of May you can get bottomless pizza offer for just £17 when dining in! Don't get us wrong, they are certainly gut-busting pies but they taste so good it will be hard to stop ordering slice after slice. Try all 3 flavours, fall in love with all 3 flavours and go back again and again. We know we will be.
Keep your eye out on our other pages for more BUDGET BITES.
---