What: Abergine moussaka
Where: Argan, SW4 0BD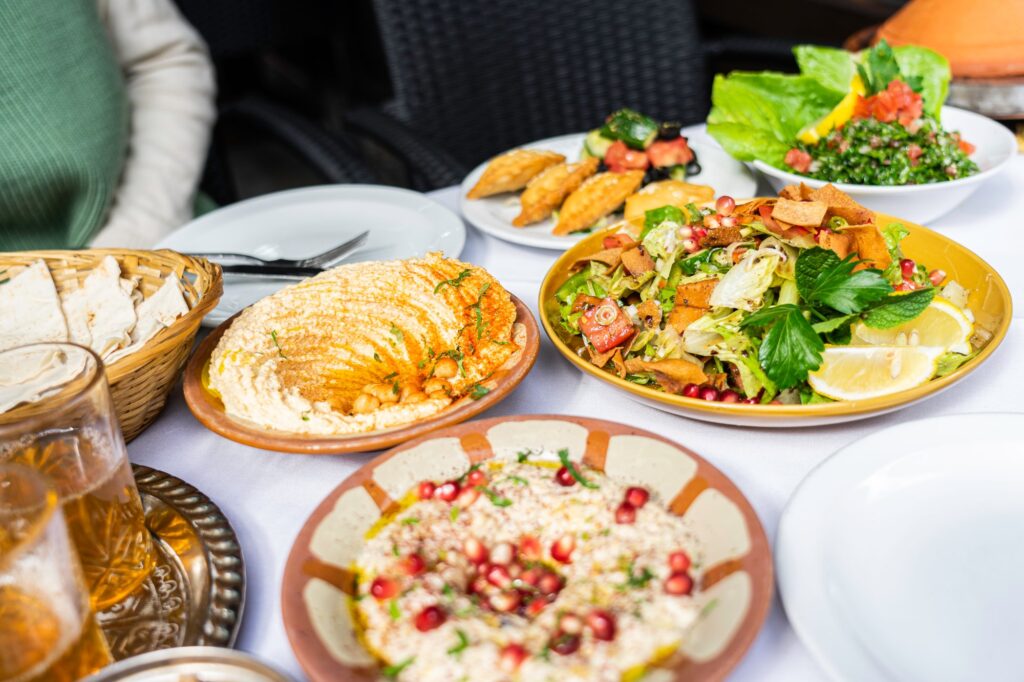 Though a lot of the mezze and starter dishes at Argan are veg-friendly, the best seller here is the moussaka. A tomatoey dish of baked aubergines with spices, onions and chickpeas, it's hard not to burn your mouth whilst wolfing it down.
---
What: Silk Road eggs
Where: Bobo and Wild, SW4 7AB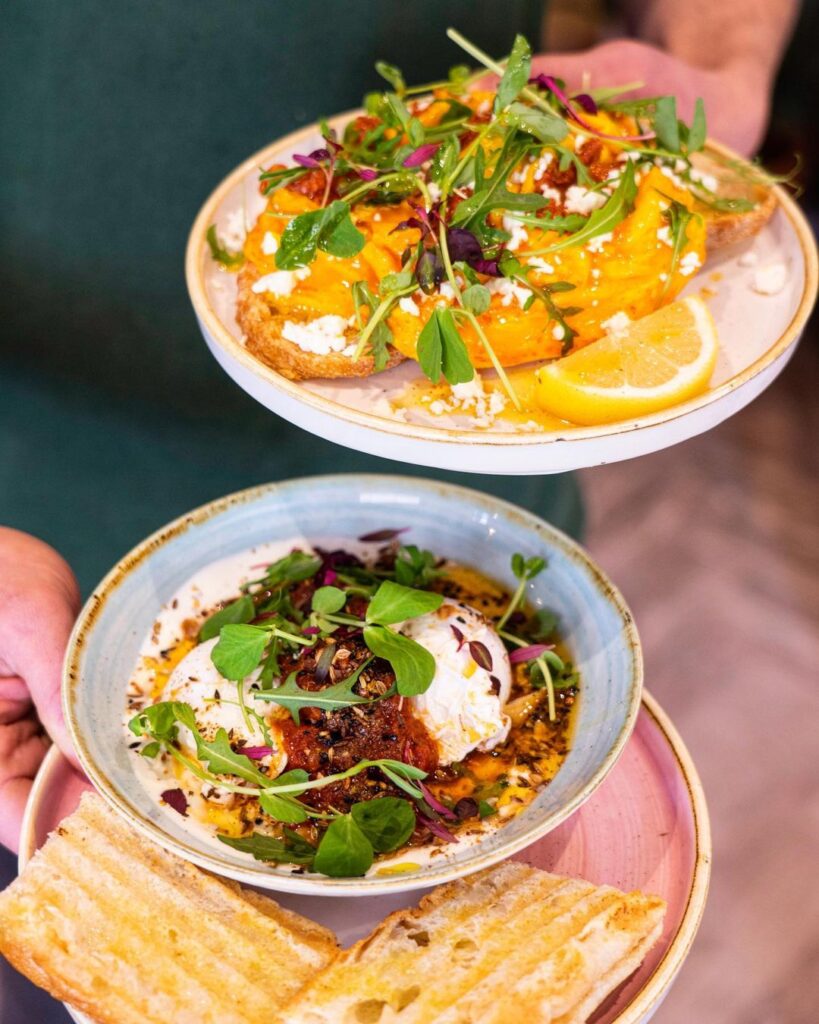 The Silk Road eggs at Bobo & Wild is some of the best brunch we've ever had. Creamy yogurt with a runny poached egg sitting on top is good. But even better is that it's coated in a zingy pepper and tomato sauce and comes with toasty focaccia to dunk. Gorgeous brunch scenes.
---
What: The mixed mezze
Where: The Georgian, SW4 7UL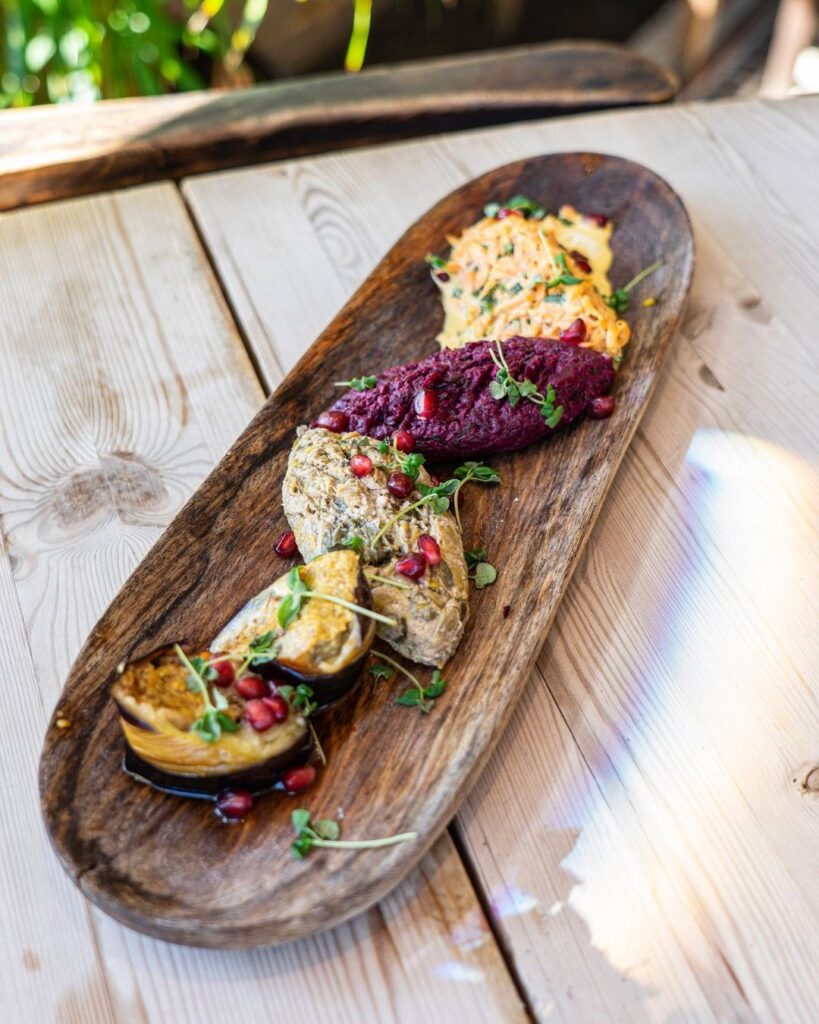 The Georgian mixed mezze is great, because you can pick and choose 4 of the starters and it comes with everyones favourite cheesy Khachapuri (the traditional Georgian bread). We really like the pates- give the beautifully pink beetroot and walnut a try.
---
What: Sunday roast (with a side of Marmite glazed carrots)
Where: The Pig's Head, SW4 0DR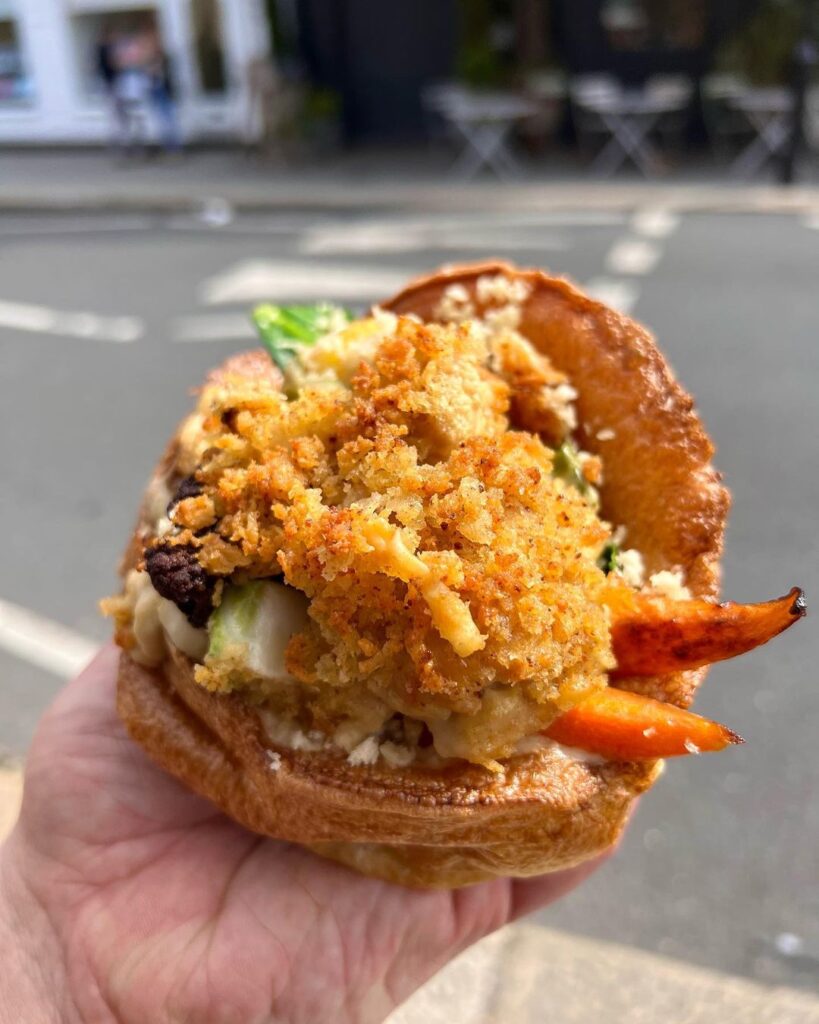 We'd understand if you'd think The Pig's Head was a strange one to have on this list, but they take extremely good care of the non-meat eaters just as well as the carnivores. They're famous for their Sunday roasts and the mushroom and beetroot wellington comes with all the trimmings you could possibly want. And, if the Marmite glazed carrots are on the sides list when you get there, order them. Punchy little rockets of umami? We've never had a carrot so darn good.
---
What: Porcini, asparagus and parmesan pizza
Where: Eco, SW4 7UG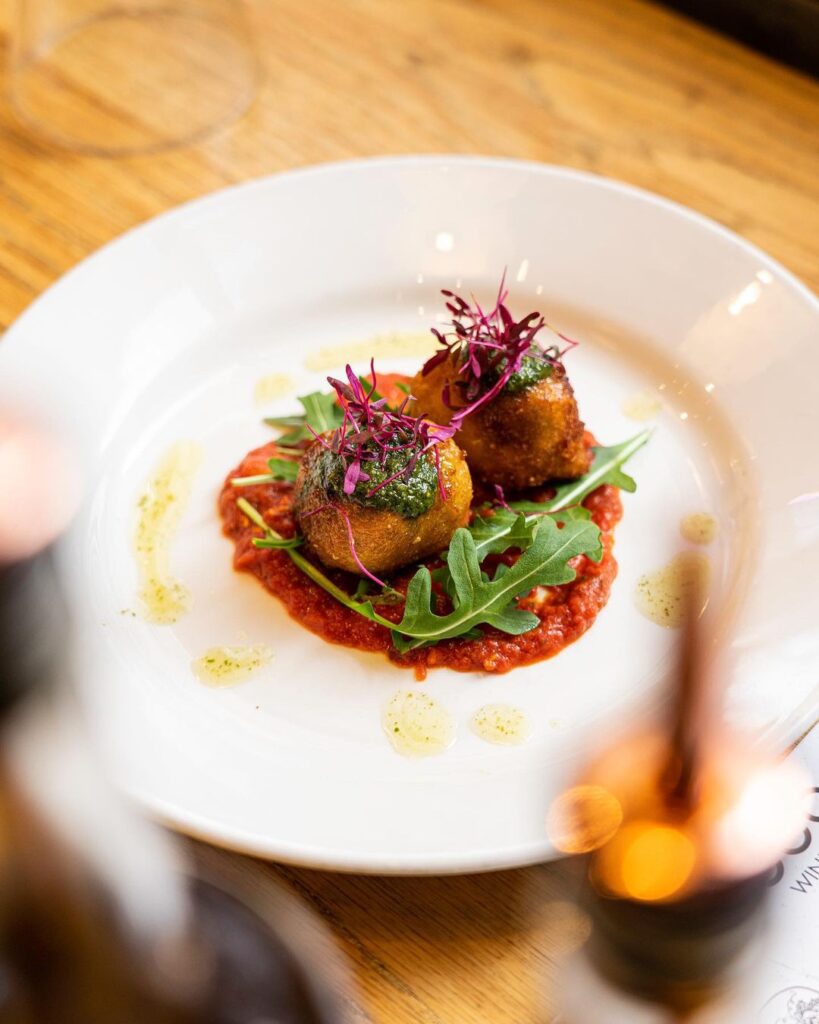 Eco is all about National Vegetarian Week, and has put out three food specials (and a drink special!) for this week only. Though we are especially into the idea of the porcini, asparagus and parmesan pizza, there's also an artichoke and deep fried goats cheese starter and a truffle and mushroom rigatoni that sound mouthwatering too. They've got vegan cheese waiting in reserve if you want to be completely plant-based too. Wash it down with the 'dill-flower gin fizz' which you'll also be able to get for this week only!
---
---
What: Green pasta
Where: Lievito Madre, SW4 6DB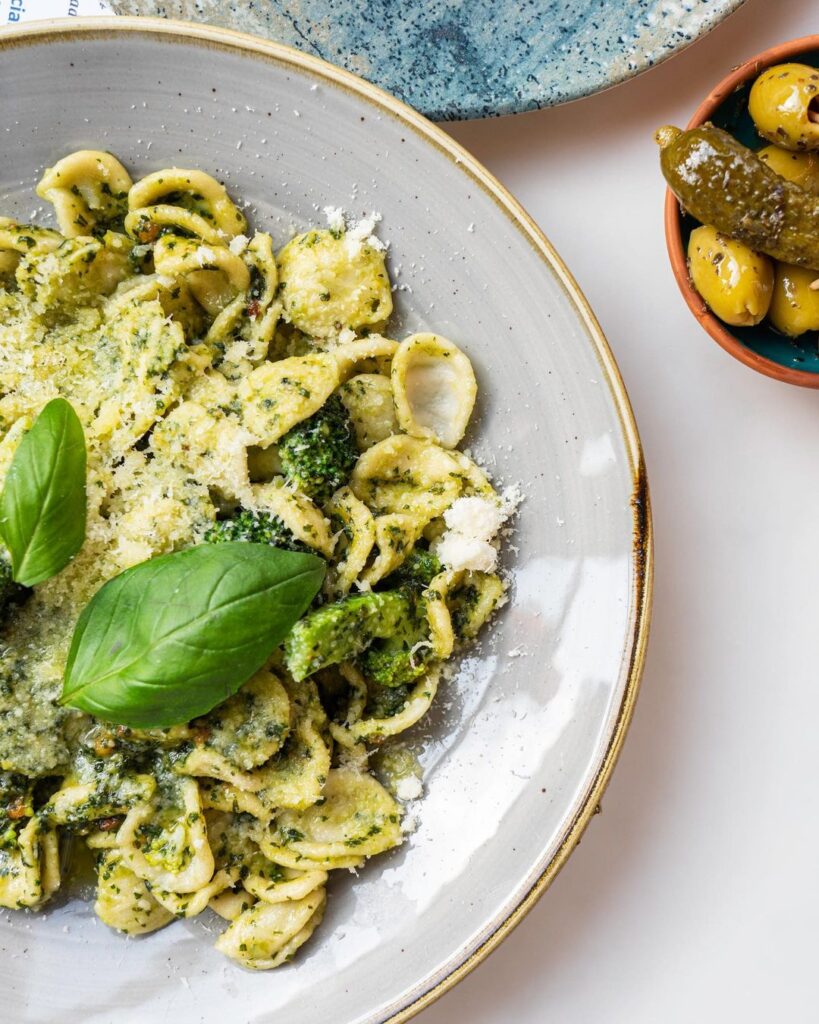 If you can tear yourself away from the divine pizzas at Lievito Madre (no easy feat), then get the green pasta. Totally vegan, it's made with fresh pasta, petit pois, artichokes, asparagus cream and parsley. Springy, fresh and accidentally a few of your five-a-day too.
---
What: Mango sticky rice
Where: Cher Thai Eatery, SW4 0HB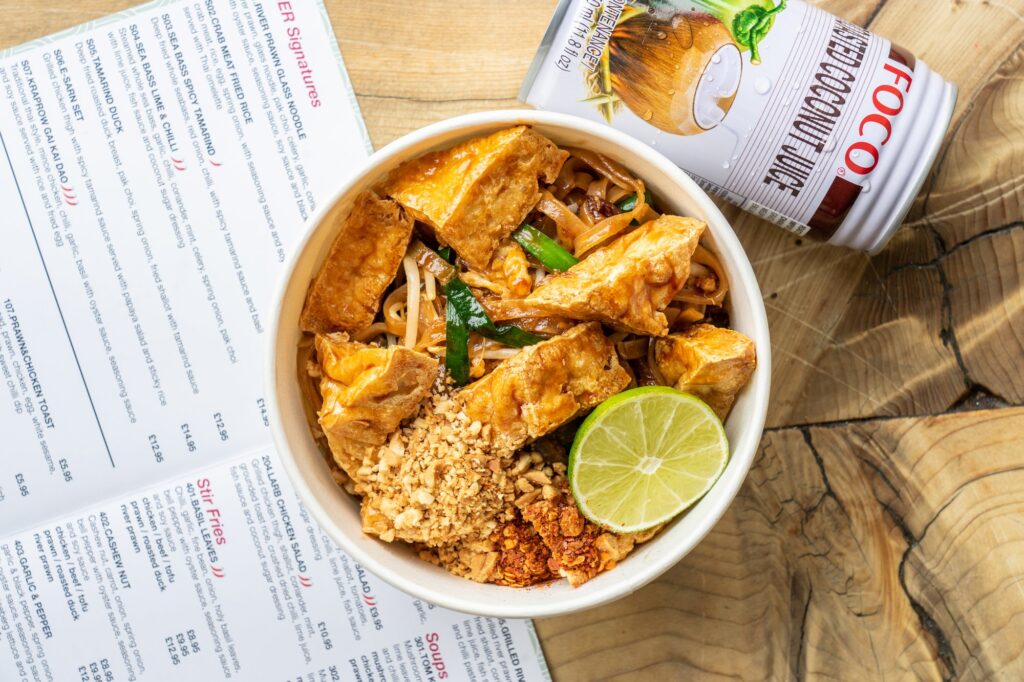 Because Cher Thai use authentic Thai mangos in the kitchen, this is the closest you'll get to the real deal without being in Thailand. Super soft, sweet mango on warm sticky, coconutty rice is the only way to finish your meal here. It's hard to not fill up on the starters (get the crispy tofu) and mains (the mushroom tom kha is the most comforting meal you can get)but it's so worth saving room for this pudding.
---
What: Channa and aloo with roti
Where: Tawa Roti, SW4 7UT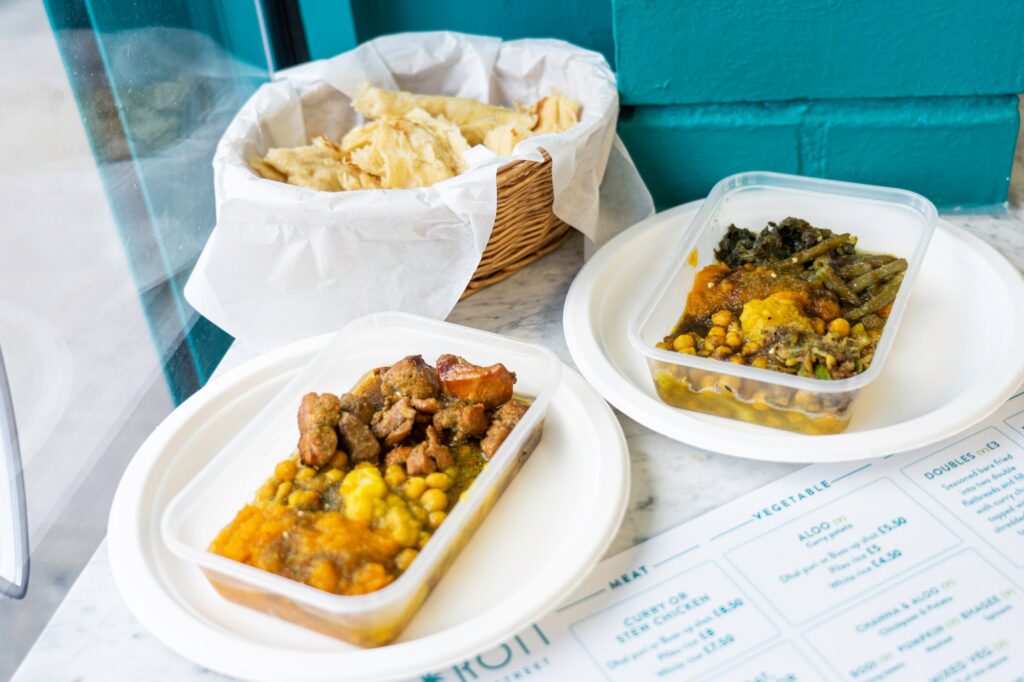 This new spot on Clapham High Street is worth a visit just for the spectacle of seeing the chef make up the huge roti. Anything with a roti is really good, but we really loved the comforting flavours in the curry channa and aloo.
---
What: Roasted squash
Where: Willows, SW4 0JG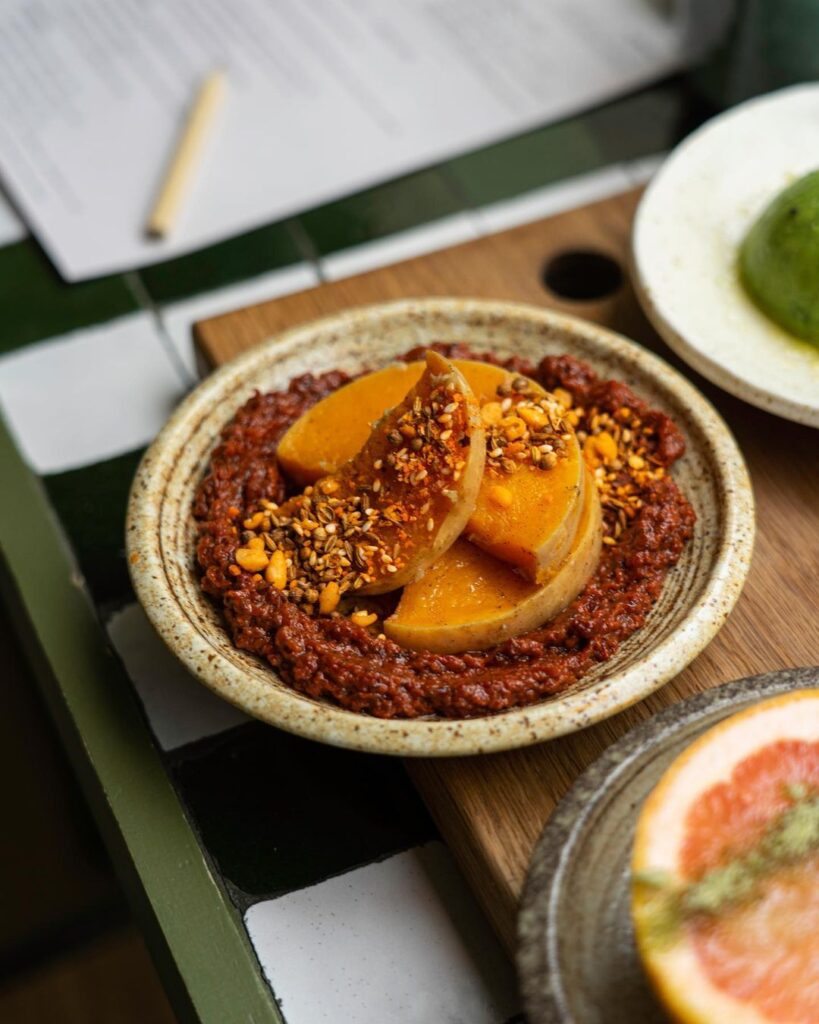 It's hard for Willows to put a foot wrong in our opinion, and the same goes for their impressive selection of vegetarian friendly dishes that you can pick and choose to make up your own, bespoke meal. The recent addition of roasted squash with ezme and dukkah is one of our very favourites of the moment though; there's a deceptive amount of flavour in that little plate.
---
What: Plantain
Where: Eat Of Eden, SW4 7EY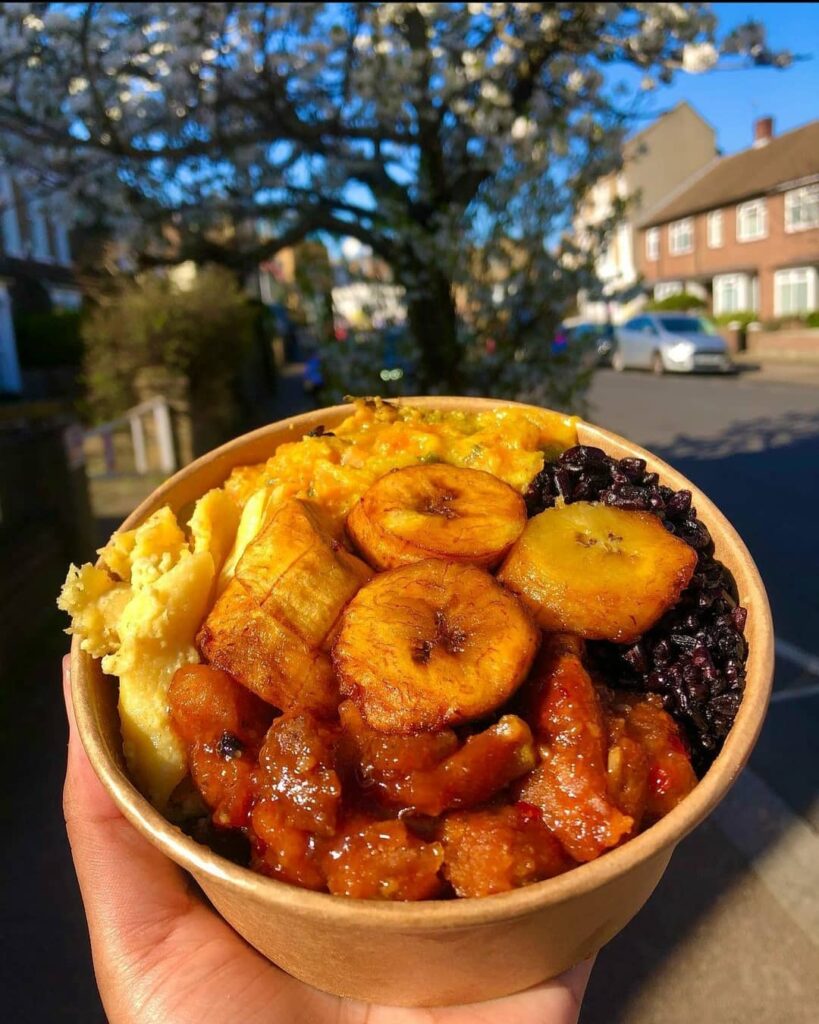 The king of vegan Caribbean food, Clapham is lucky to have this spot in our postcode. The platters are the way to hear; a build-your-own situation where you can add as much curry, dumplings, rice, peas as your stomach can hack. But what you've got to add? The plantain. It's always perfectly cooked and always, always on our plate. It should be on yours too.
---
What: Avocado on toast
Where: Nue Ground, SW4 9NG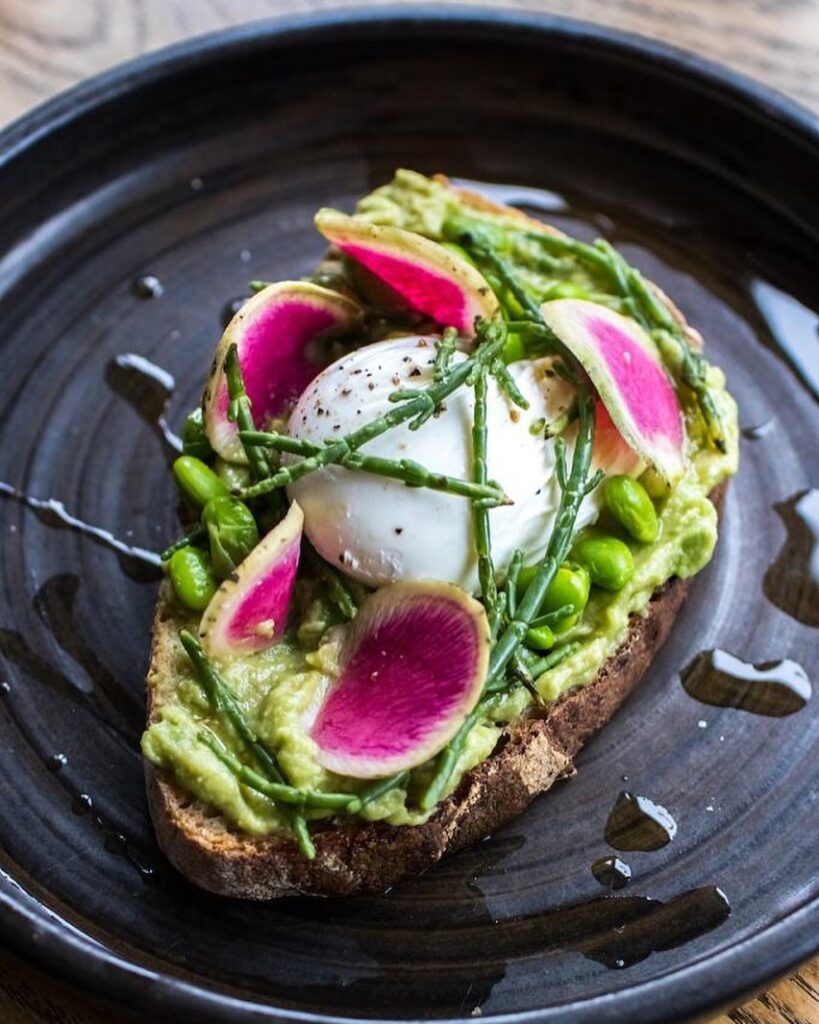 We know, we know, avocado on toast is a basic brunch option. But that's what makes this one so good from Nue Ground; it's been pimped to within an inch of its life and there is nothing basic about it. Samphire, edamame, thinly sliced watermelon radish and poached egg all on a slice of sourdough is a terrific way to start your day.
---
What: Sweetcorn cakes
Where: The Pepper Tree, SW4 7AB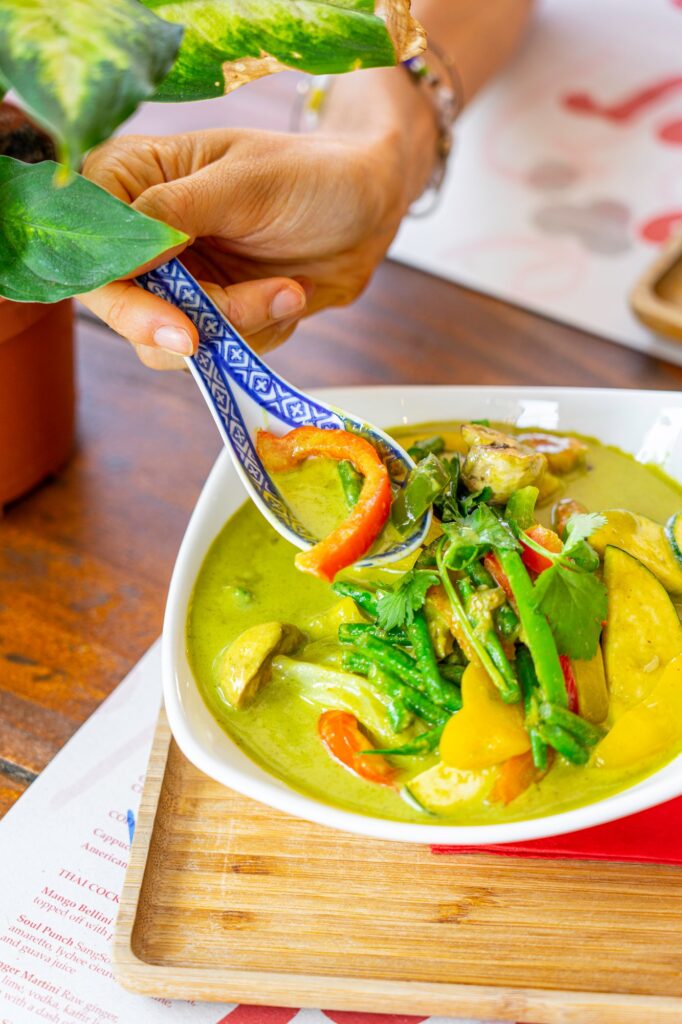 Thai food can be a bit awkward for vegetarians- sneaky fish sauce in the base of many dishes can mean that navigating a menu can be a little daunting. But at The Pepper Tree they've made it easy with a whole menu that is exclusively for their vegetarian customers. One of our absolute favourites are the sweetcorn cakes on the small plate list. They're really crispy and come with an addictive sauce to slather them in. An unassuming must-order that you'll be thinking about for a while.
---
What: Mango lassi cheesecake
Where: En Root, SW4 7EY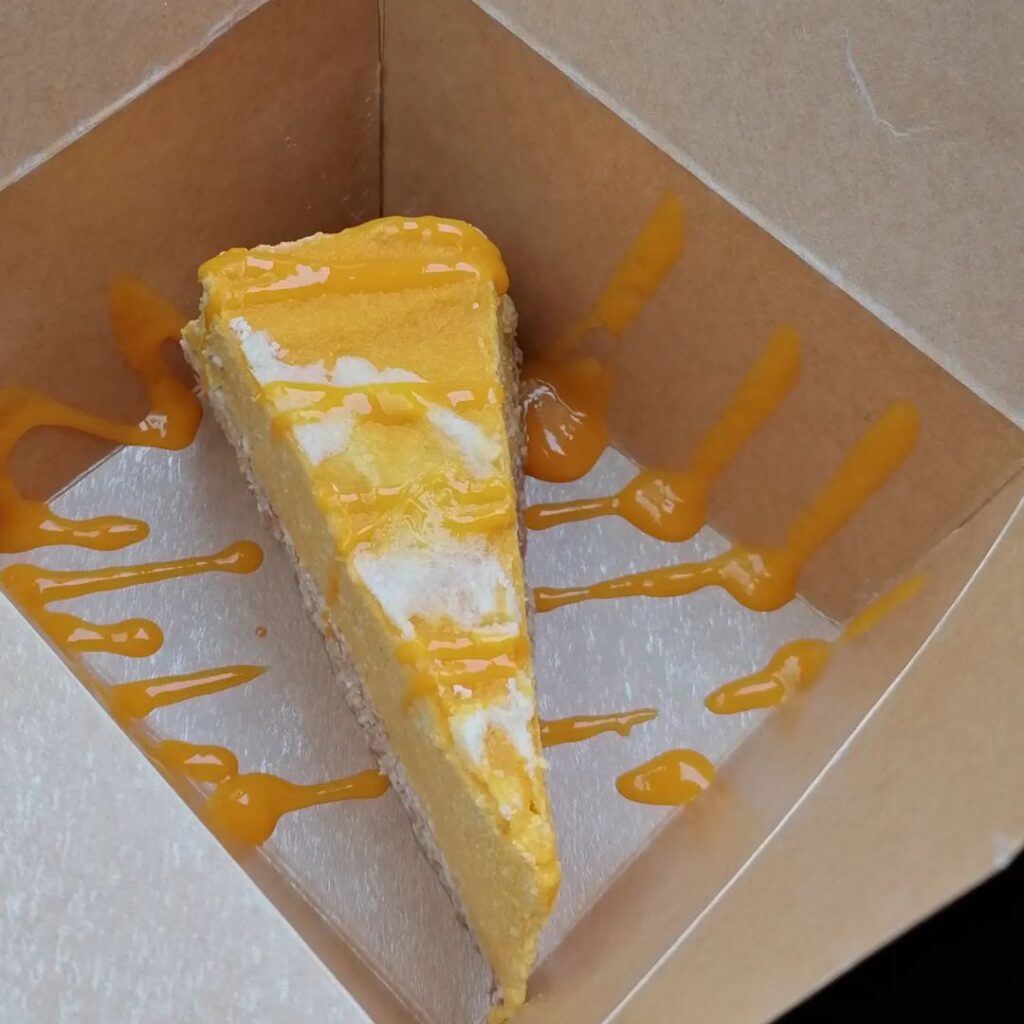 It's hard, really hard, to save space for pudding when you eat at En Root. The food is too good and the portion sizes are generous. But after you've got through your Don Dada platter, do whatever you need to do to get a slice of the refreshing, totally plant-based mango lassi cheesecake to finish off your meal.
---
What: Red pepper gnocchi
Where: Minnow, SW4 0HY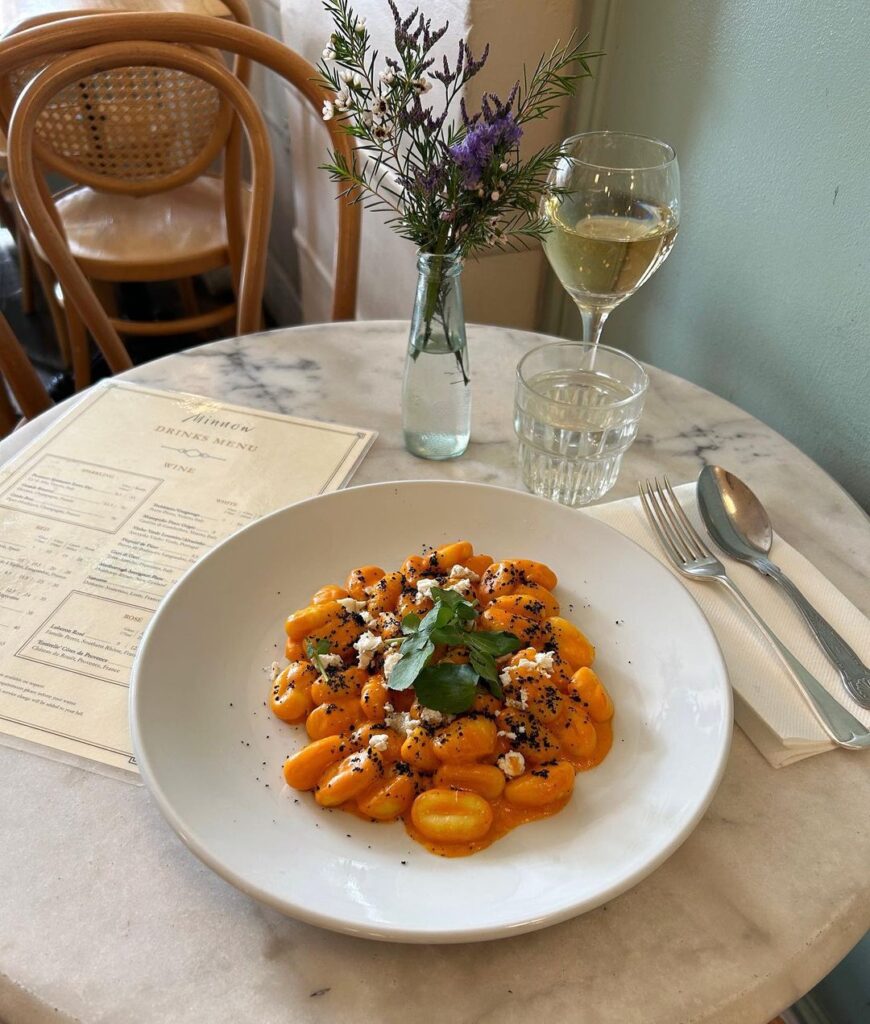 Minnow really know how to elevate a simple dish to make it sing. Their gnocchi comes in a luxurious red pepper sauce and is spiked with creamy goats cheese and sprinklings of dried black olive. Mediterranean dining at its very finest… and not a bit of meat in sight.
---
What: The 'Stefania'
Where: Arapina Bakery, Venn Street Market, SW4 0AT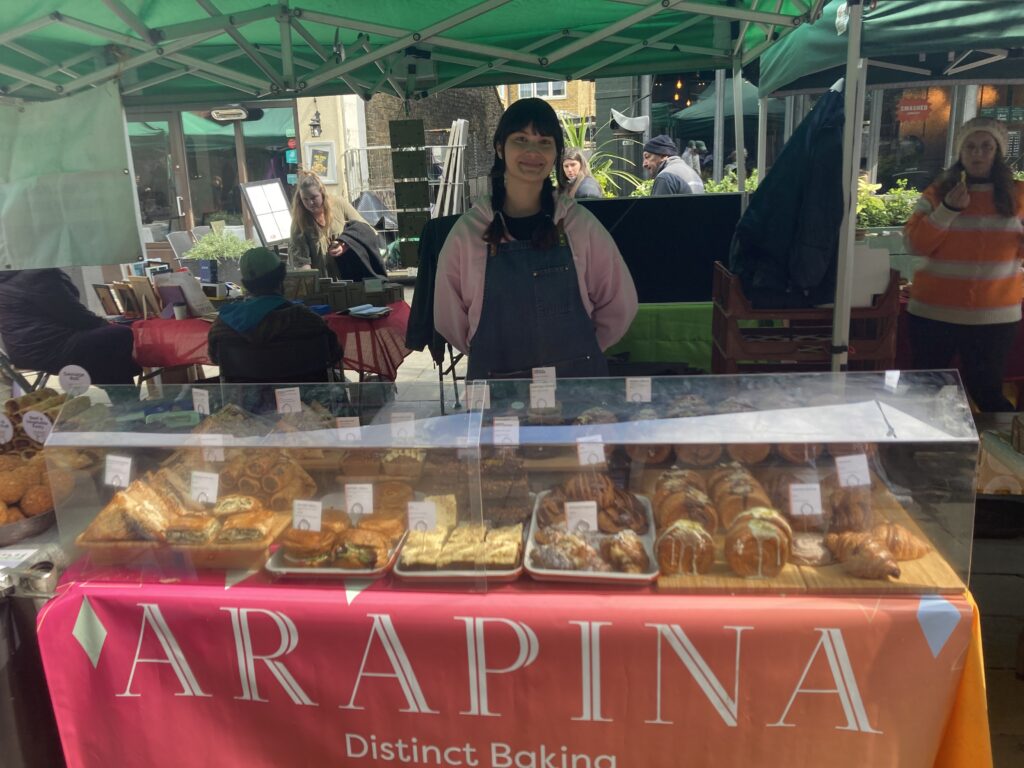 If you're in the market for something sweet then the sticky marmalade cake at Arapina is one of the very best they do. It's made with almonds and candied orange slices and happens to be vegan and gluten free too. You've got the be tactical though, because you can only get these on Saturdays at Venn Street Market.
---
What: Kimchi Ketchup
Where: Love Fermented, Venn Street Market, SW4 0AT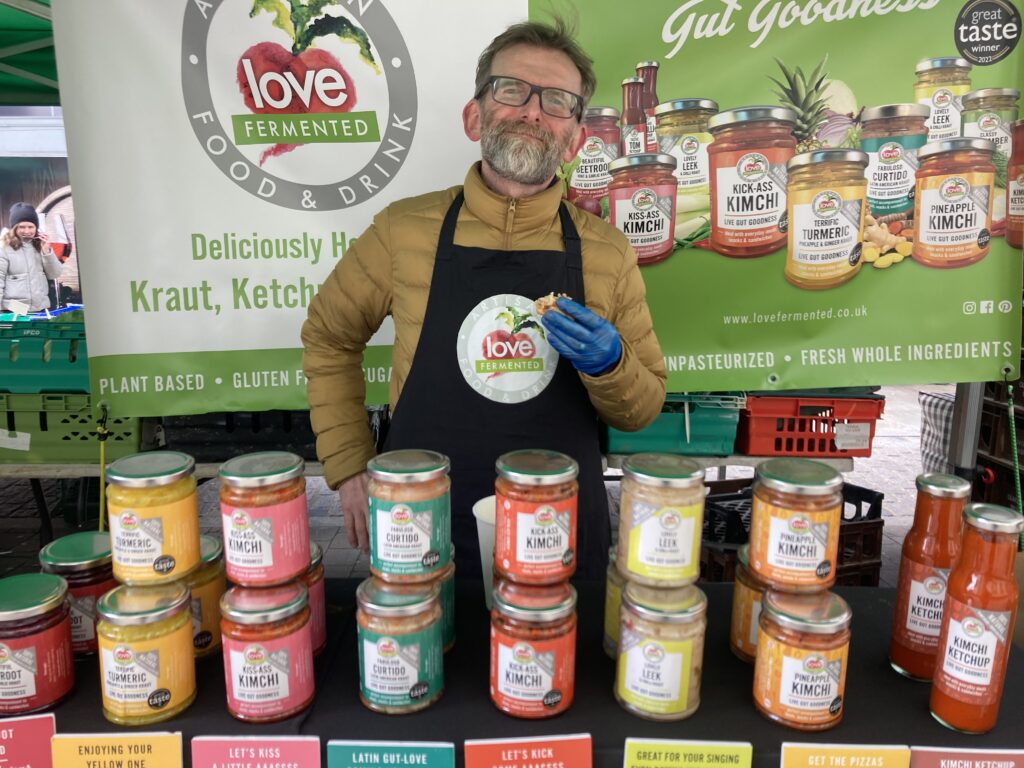 Another Venn Street Market special; but this time it's all about gut-loving goodies. The kimchi ketchup from Love Fermented is the perfect condiment to look after your tastebuds and your health; these products are always sugar free and flavour packed.
---
What: DIY your National Vegetarian Week
Where: Clapham Books, SW4 0JA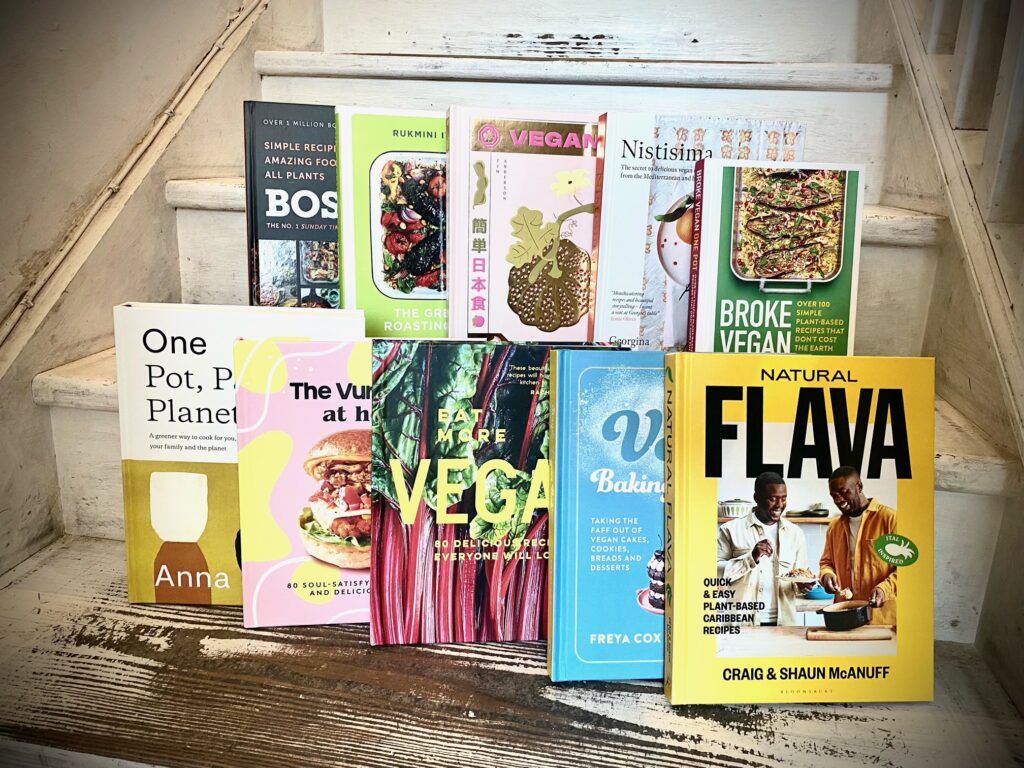 If you want to DIY your National Vegetarian Week, then head to Clapham Books, where they've got a huge array of vegetarian and vegan cook books ready for you to get creative with. Got one in mind that they've not got on the shelves? Take advantage of their next day ordering.
---