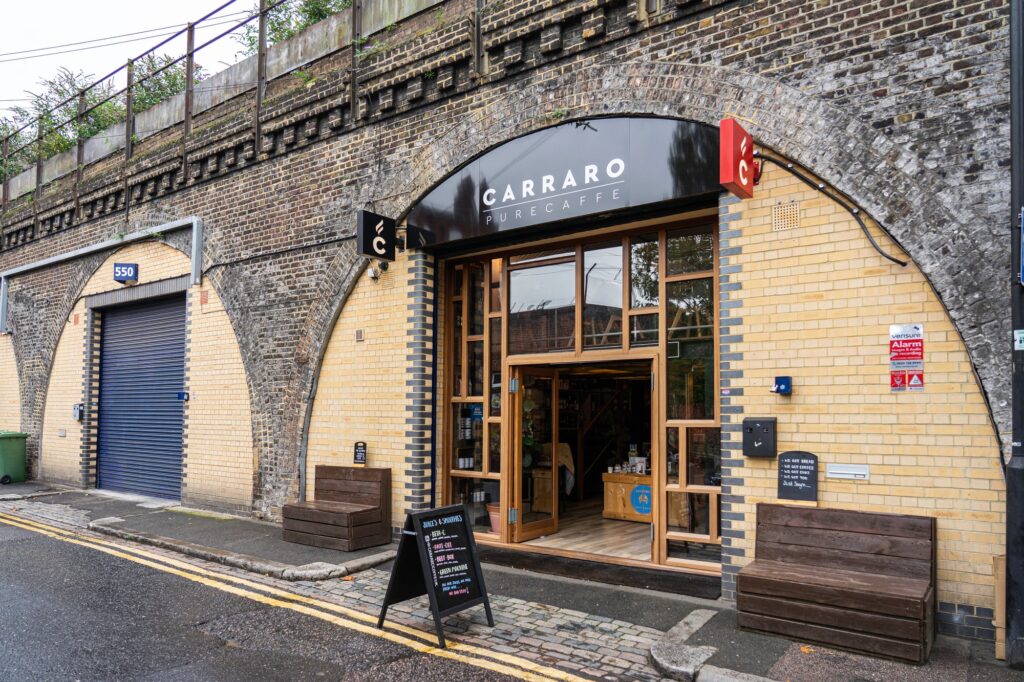 When you think about cafe options in Brixton, it might be easy to miss Carraro out. We are here to tell you to put it firmly up there on your list. It's easy to miss because it is hidden away under the arches on Brixton Station Road (just down from Pop Brixton), and, if you have walked past it, you may have thought it was just a coffee distributor instead of somewhere to grab a brew with your friends. And you'd have ben right- Carraro supply wholesale beans, accessories and machines to cafes all over; bringing proper Italian coffee to the UK. But they also have a really charming interior and serve delicious coffees too, as we discovered when we went for a visit.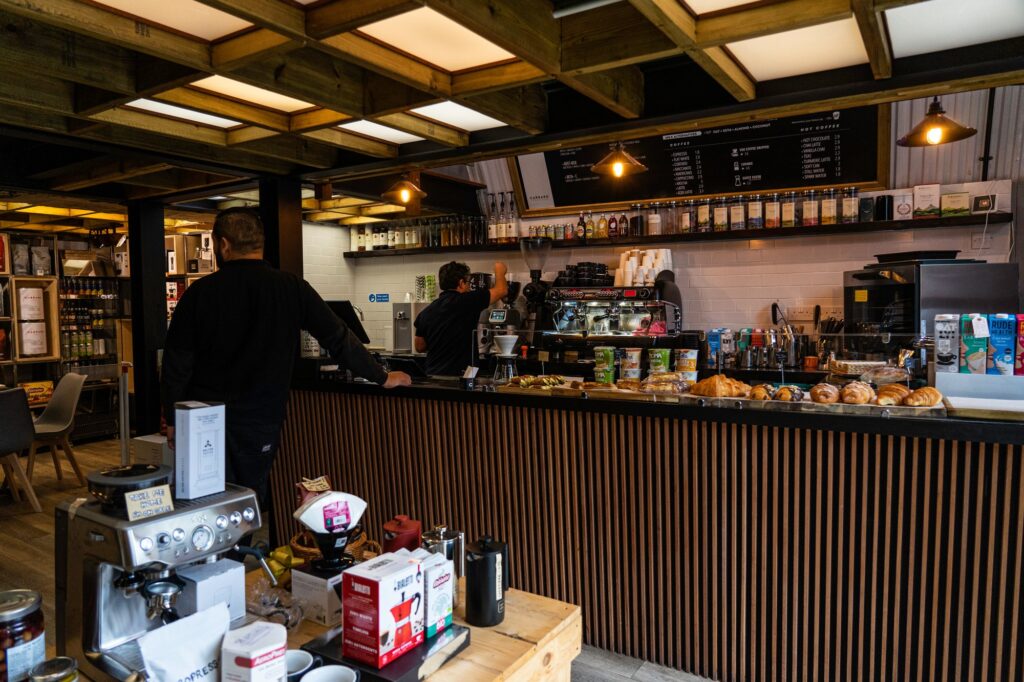 Upon entering, you immediately get a strong, luxurious waft of beans. No wonder- there is coffee all over the shop. Literally. Coating the walls are different bags, tins and jars of the stuff in all kinds of blends and structures. You'll also be able to find kitchen friendly coffee making accessories for any kind of caffeine fiend- it's not just the big cafes that Carraro is serving, the knowledgeable team will be able to help you pick out the right coffee making process for you.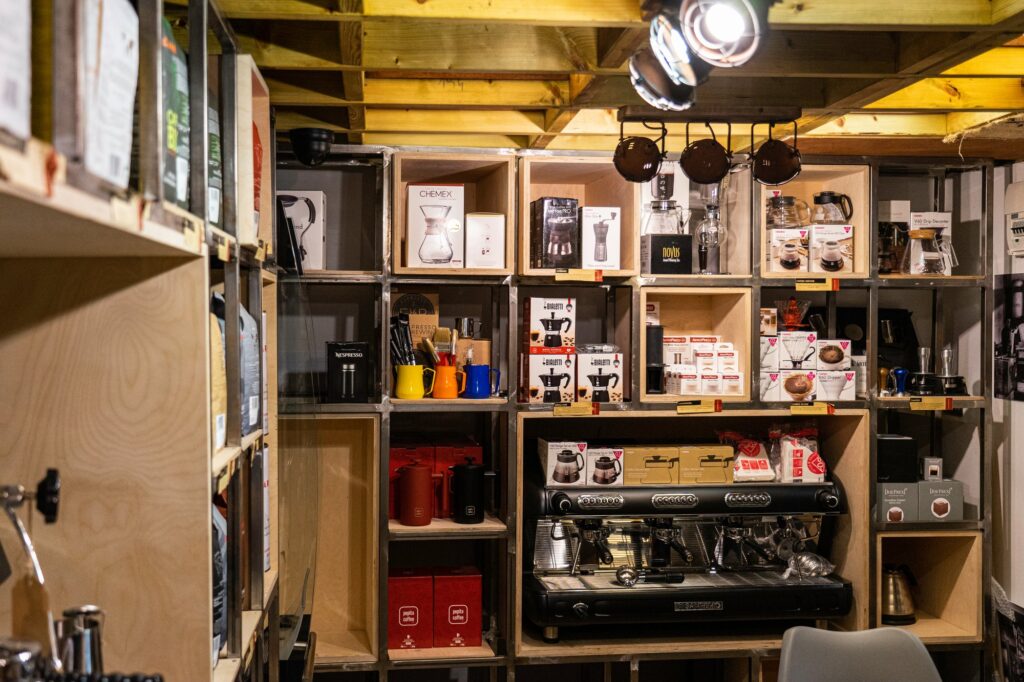 If you prefer your coffee to be a little less D.I.Y, then of course, Carraro really do it well. We grabbed one of the most delicious coffees we've had in a while and wandered around. If we'd have had more time you bet we'd have been tucking into one of their tasty cakes and we're planning a lunch 'meeting' there for a panini in the near future. Heading upstairs was a really charming, open space to kick back with a mate or buckle down with a laptop. It was nice and quiet and a perfect WFH spot if you want to shake things up.
The team at Carraro know exactly what they're doing. Certainly in terms of coffee they're extremely clued up and have everything you'd need right there. But also in terms of creating a wonderful cafe environment; it feels so local and they clearly have regulars who's orders they've learnt and welcome in like friends. Its atmosphere is as addictive as the coffee they make, so head on down and take a sip.