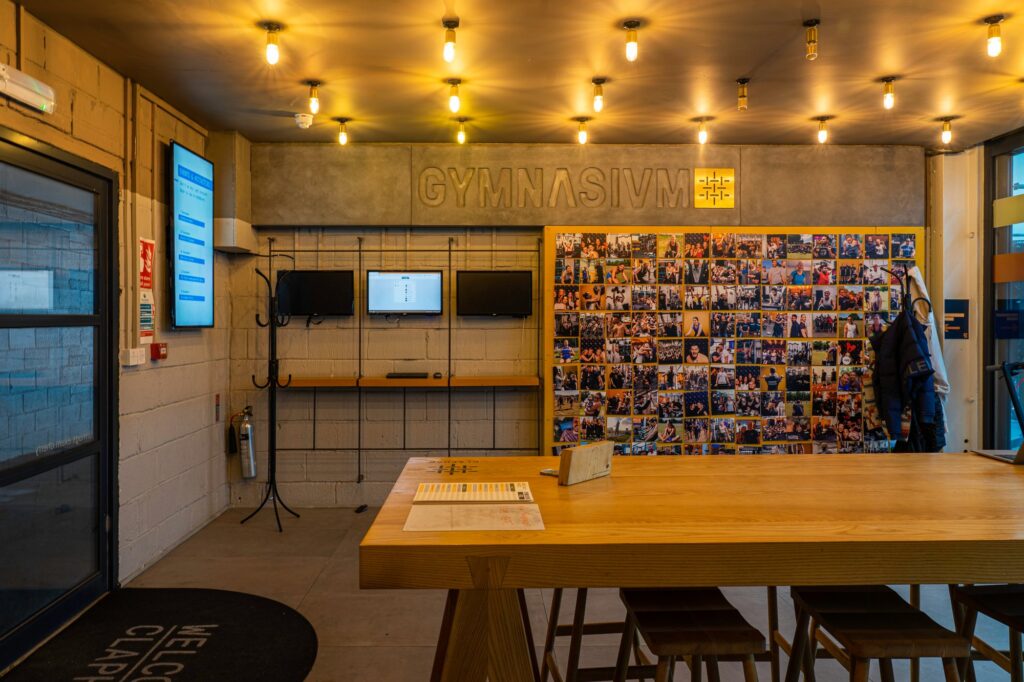 We'd never heard of a B-Corp gym before we stepped into Gymnasium. Apparently neither have most people because this is the first one in the UK to make the environmental commitment. Though that doesn't necessarily have an impact on your workout when you're in the middle of a pushup, it acts as a perfect descriptor for this gym as a whole. It shows, as they so eloquently put on their website that '…ultimately it's about businesses being a force for good in the world'. Gymnasium certainly feels like it is a pocket of goodness in the world.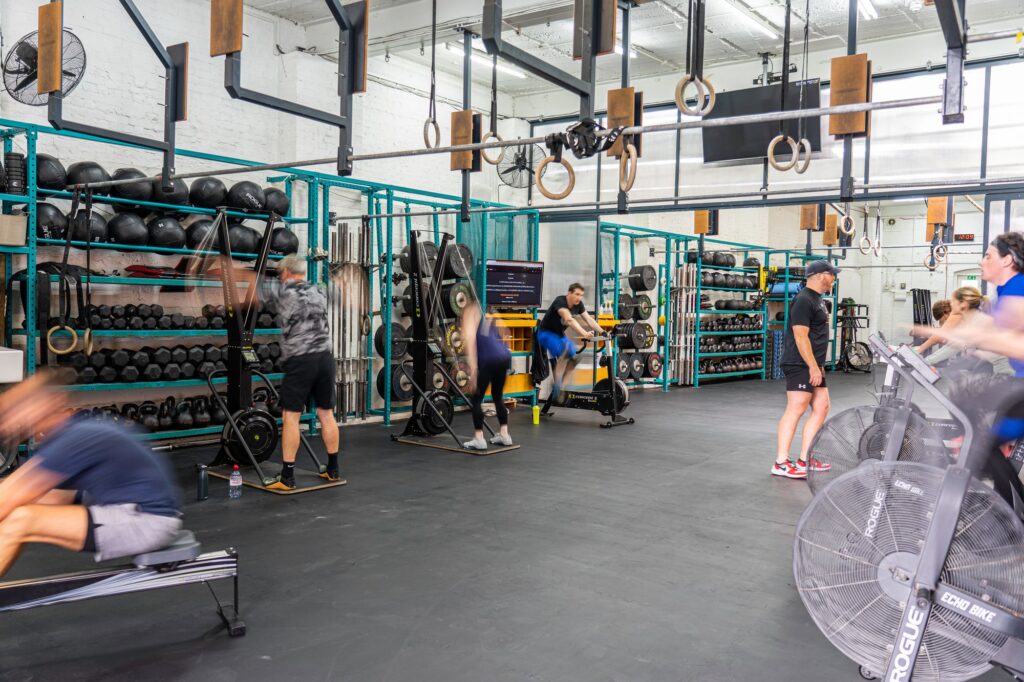 We headed down for a workout with Pete, the 'Athletica Programme Master' and joined in with one of his signature workouts. It's hard to believably say that you enjoyed a workout mid way through the second 18 minute block of effort, but genuinely, we had a great time. Confusing, right? But the way that Pete made the workout so accessible to everyone, the team mentality that makes you push just that bit harder, the encouragement of the members around you, the tunes blasting in the background. It was a great time and a really cleverly thought out class too. Apparently, this is the first of a block of a nine week programme, made to make sure members are really getting the progression they're after. Of course there is specific attention to injury prevention and form too.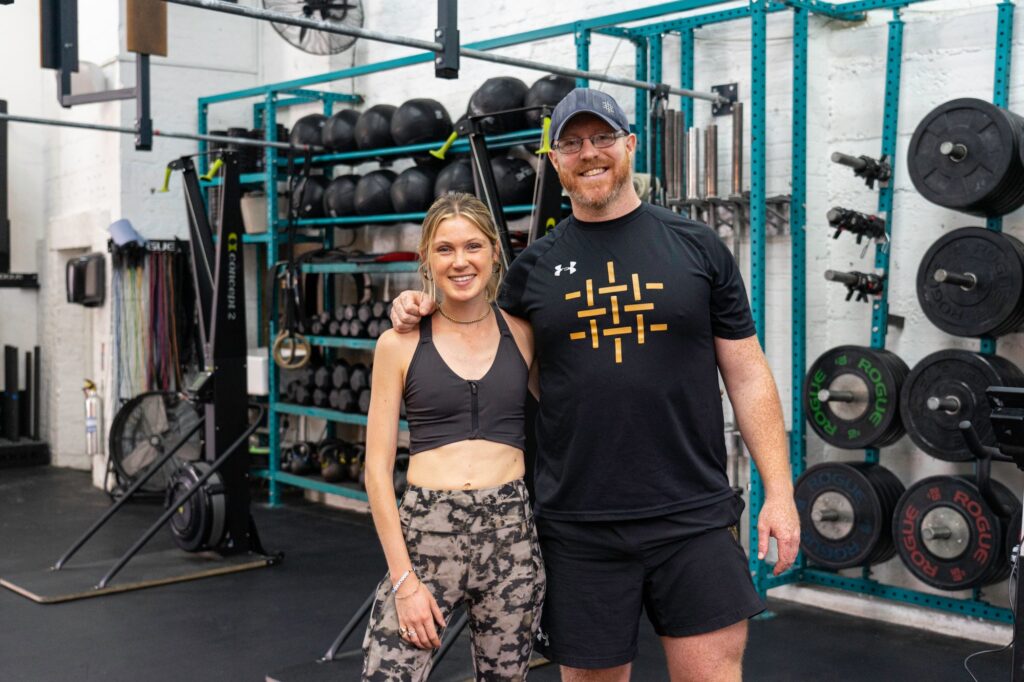 Each workout is bookended with a thorough warm up and cool down. Pete probably got a good enough workout in himself; doing laps of the space making sure we were all lifting well, as well as calling out encouragements and checking in. The hour flew by and in no time we were fist-bumping our workout buddies. The workout finishes with a single clap, really cementing those feelings of team achievement. Is this evening too soon to go back?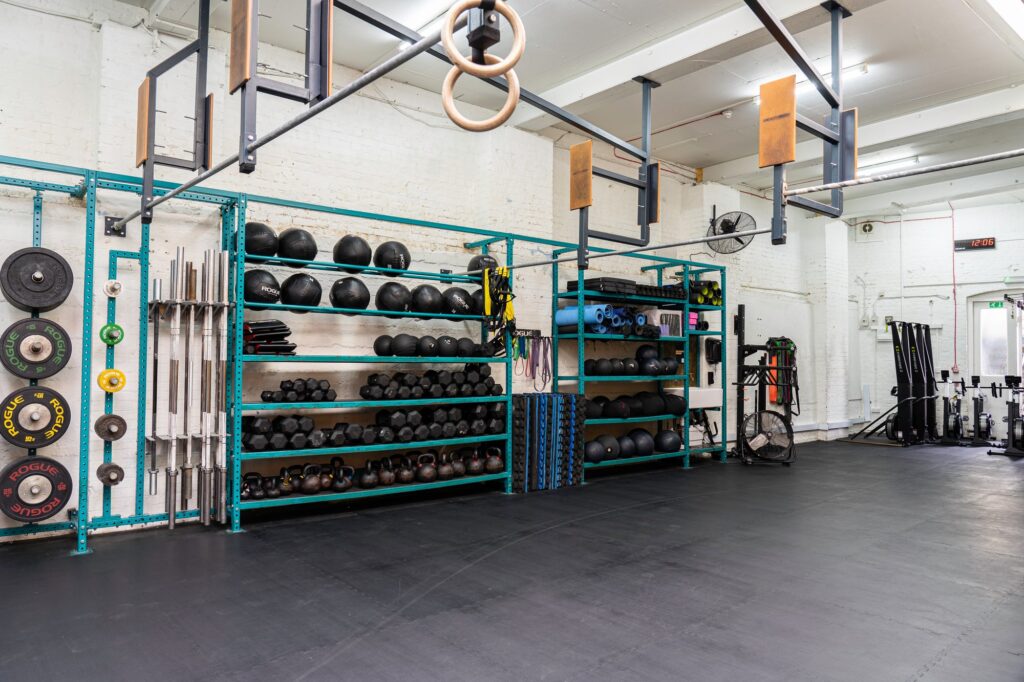 We are clearly not unique in our feelings towards Gymnasium. They've grown their huge membership base since they opened in 2011 and you have to act fast to get a spot in one of their classes. Every month they host events, and 4 times a year they make these extra special and welcome over 100 attendees each time. Are they there for the workout or are they there for the BBQ and beers afterwards? Honestly, it's probably a bit of both. Their members are as addicted to their tough workouts as they are to the community that Gymnasium has so cleverly created. So sure, go for the sweat- it was truly a fantastic workout. But you'll be returning to this gym again and again because of the people. They're re-opening membership on the 1st October; don't walk- sprint.
---