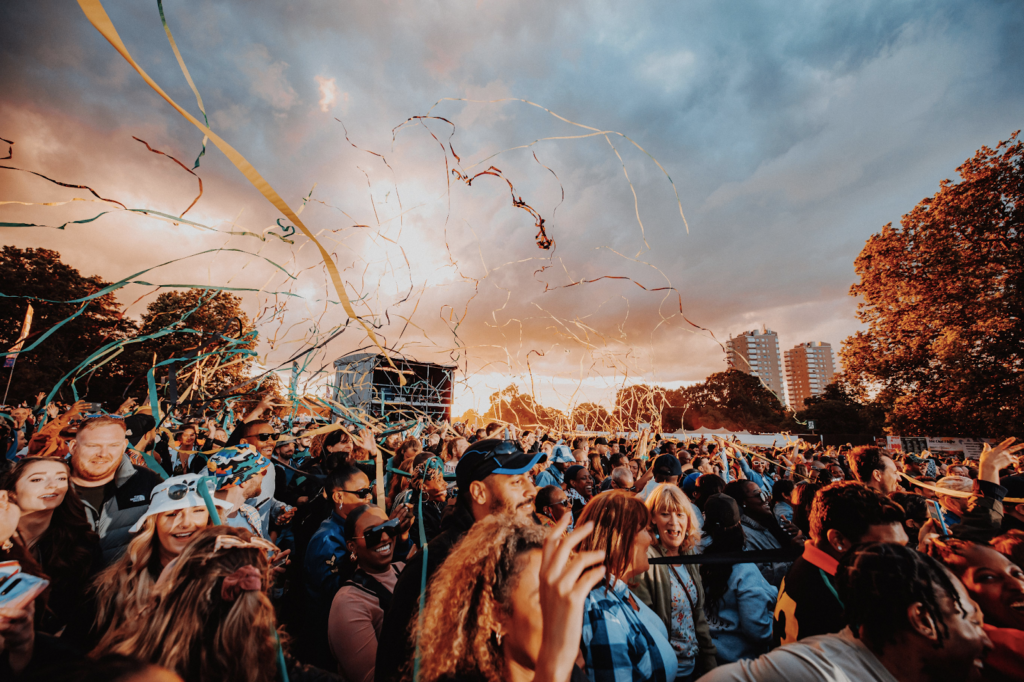 A celebration of all things Caribbean and African music, culture and food is descending on Brockwell Park on the 29th May. City Splash is a day party that transforms our SW park into a vibrant hub of festival fun. You'll catch some pretty big names floating around on one of the seven stages too- catch Max Romeo who will be performing on his last ever UK tour, see up-and-coming artist Uncle Waffles, as well as all those already big names like Coffee, Chronixx and Jah9. But with over 60 artists in total, there will be something for everyone.
Organisers have called the line up 'irresistible and authentic' and we couldn't agree more. Check out the full line up below to get a teaser of what will be on offer. To keep you going whilst you jump between stages, you're going to need some party fuel. City Splash have collaborated with lots of black-owned food and drinks businesses that promise to bring you some pretty 'irresistible and authentic' bites too.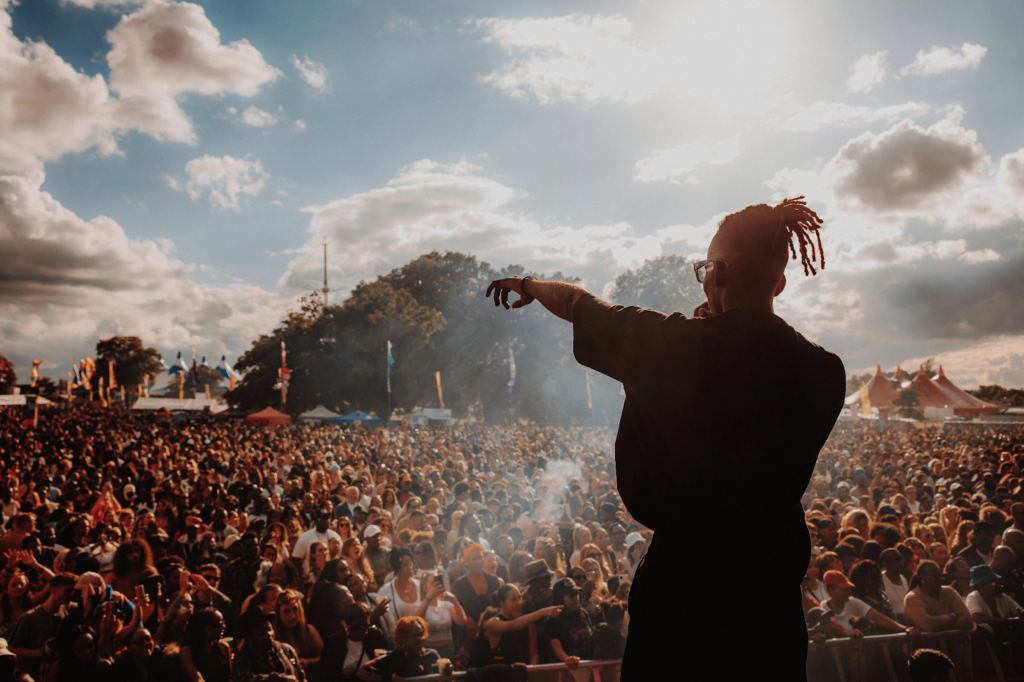 Of course, all of this is set in the most idyllic of locations. Brockwell Park's beautiful green grounds, ponds and gardens are ready for you to explore. And you'll probably come across a talk or a workshop whilst you're at it. Dreamy.
City Splash is back. With a splash.
Here's the full line up:
Chronixx, Koffee, Shenseea, Skillibeng, Ayra Starr, Gyakie, Jah9, Juls, Lutan Fyah, Max Romeo, Stylo G, Uncle Waffles, Big Zeeks, Channel One, Dankie Sounds, Donaeo, Dubwise Jamaica, EllaDHC, General Levy, Iration Steppas, Izzy Bossy, Jah Youth, Jah9, Juls, Kyla, Maxwell B & More Fire Crew, Mercedes Benson, Navy, Neptizzle, Pioneer & Supa D ft Coldsteps, Rampage Sound, Ras Kwame, Saxon Sound, Seani B, Shane O, Shayna Marie, Sir DJ Corey & Friends, Tash LC, Twinkle Brothers, Vivian Jones, Akabu, Bucky Jo & Buzzrock, Carisoul Vibes Band, Donovan Kingjay, DJ Bingidan, Droop Lion, Jah Revelation Muzik, London The Plug, Makeda Moore, Mothaland, Monikah Lee, Ramon Judah, Rebel Clash, Sattaman, SeSe Foster, Skylaa Tylaa, SNB Sound, Suns of Dub, YNG CPTN
---