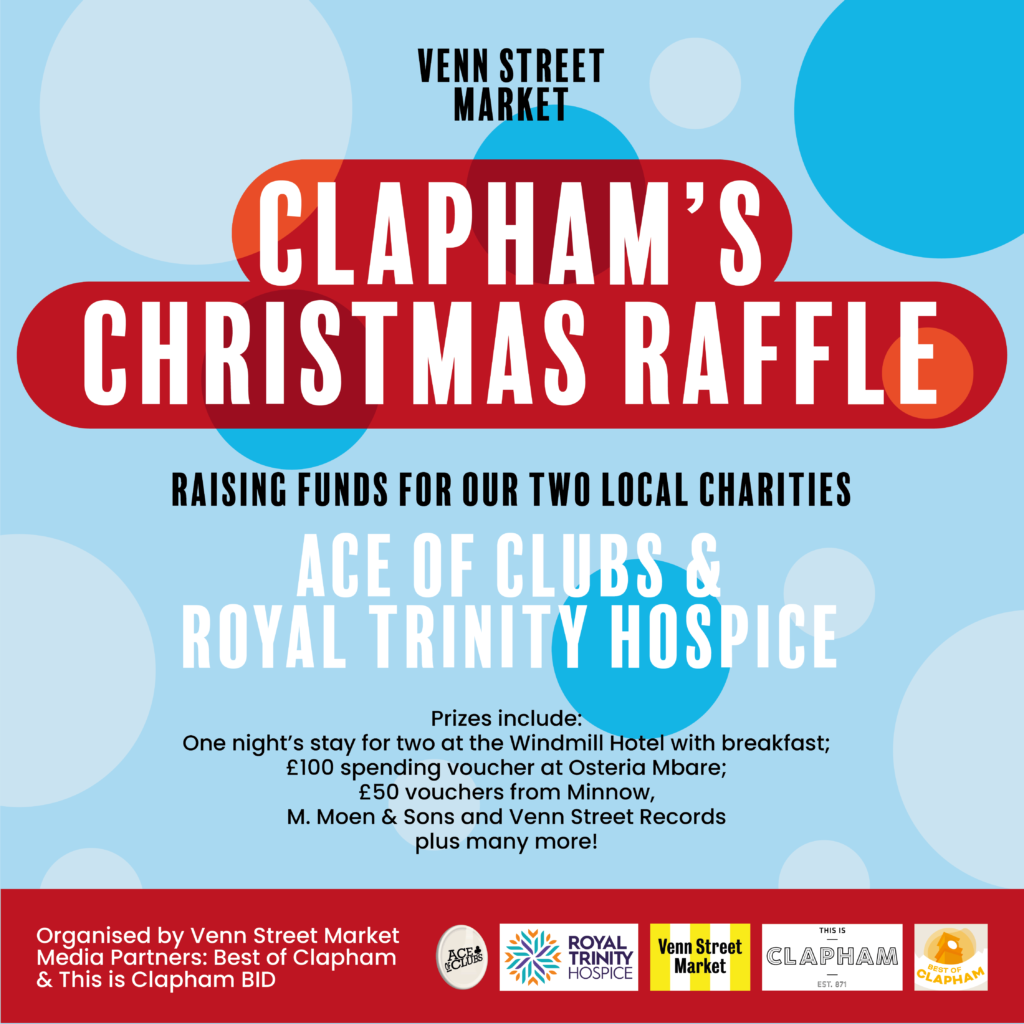 No, it's not too soon to start speaking about Christmas, actually. Because this is for a good cause and deserves all the air time it can eke out.
From today (6th October) Clapham's Christmas Raffle is LIVE, which means you can get purchasing your tickets to the raffle of the year. And we mean it when we say it is a good one. You can be in with a chance to win prizes from a whole host of Clapham local businesses… A stay for two at the Windmill Hotel, £100 for a delicious meal at Osteria Mbare, vouchers from Minnow, M. Moen & Sons, Venn Street Records and loads more.
Of course the main reason for this raffle is to raise much needed funds for two local charities; Ace of Clubs, a homeless support organisation, and Royal Trinity Hospice, a palliative and end of life care centre. Both are based in Clapham and provide support directly to our community, so are well worth your pennies if you can donate. And maybe you'll win a fantastic prize too. Good luck!
---