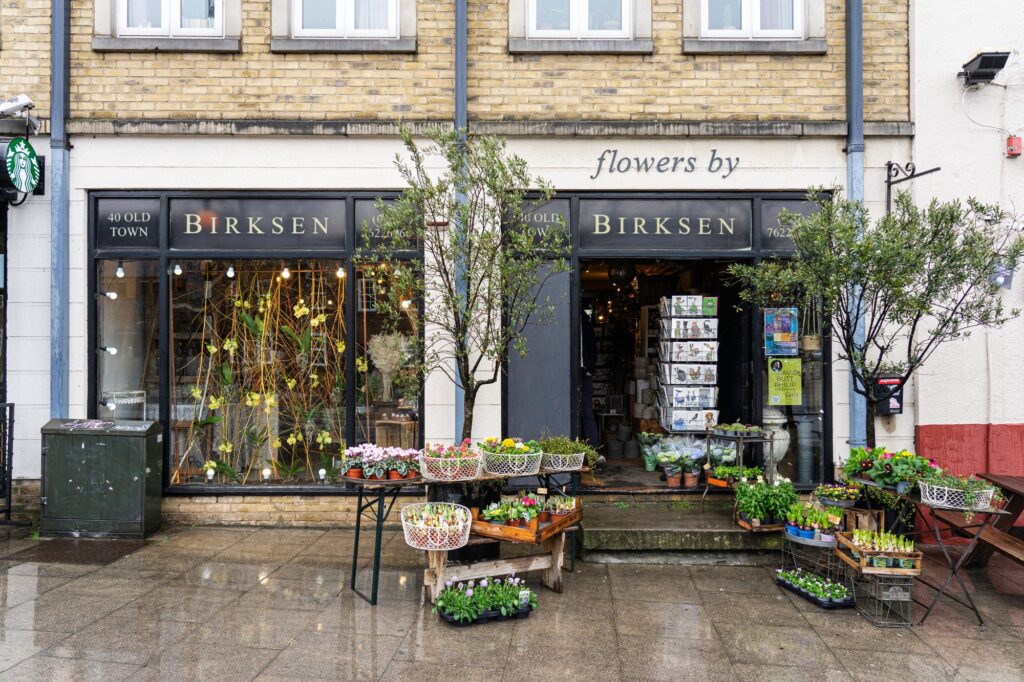 Birksen has been tucked away in Clapham Old Town for a long time. 16 years is enough time to really cement itself into the fabric of our Claphamy landscape, but because of this it could get overlooked for your next shopping trip. Well, take this as your reminder to never overlook it again. We headed down to check out their latest stock and, even in the middle of a Great British downpour, it really brightened our day.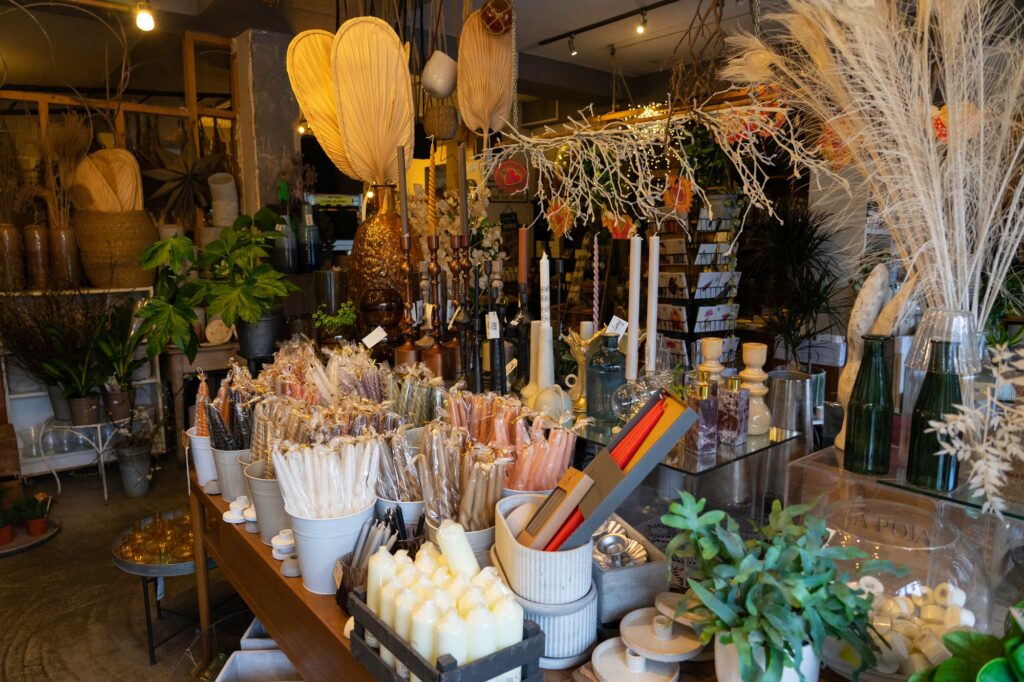 Huge buckets of flowers and pre-made bouquets perch by the door to welcome you in so you're immediately hit with scents of the floral. It's got a kind of grotto feel to it- lots of live plants, little nooks and a darker interior makes the experience of shopping in Birksen rather enchanting. There's a lot of shopping to do in there too. Cards from UK based artists, dried flowers, scented candles, candle holders, decor, bath salts… they've really got anything and everything you could need to treat someone special (or yourself). We were completely enamoured by the new line of True North Soap Works candles. Brightly coloured stick candles that would add some wow factor to any table setting- plus they're made by a small business up in Scotland, so are completely unique.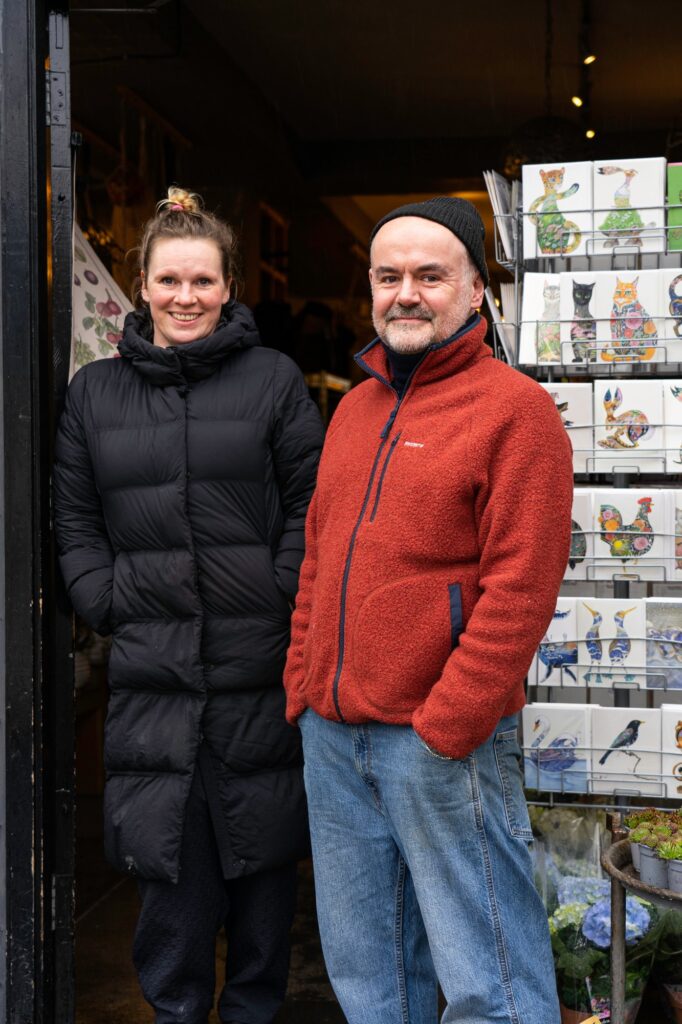 And the flowers! Of course Birksen do flowers. We love that there is the freedom to pick and choose from the wall of stems depending on what colours and blooms you like. The skilled owners can help you too- if you know you like 'pink' then they will work some magic on a bouquet that is just to your taste. If you'd rather a simple route, they've got some pre-made bunches ready to go that are just as beautiful. Or just pick one stem! There really are options for anyone and any budget. The floral section of the business is bigger than just the shop. They'll cater for events, weddings, parties, do contract flowers and house flowers too. Basically, Birksen have you covered for any of your floral needs.
We left Birksen not only with gifts for every man and his dog, but also in a much better mood than when we walked in. And if that's not true retail therapy, we don't know what is.
---