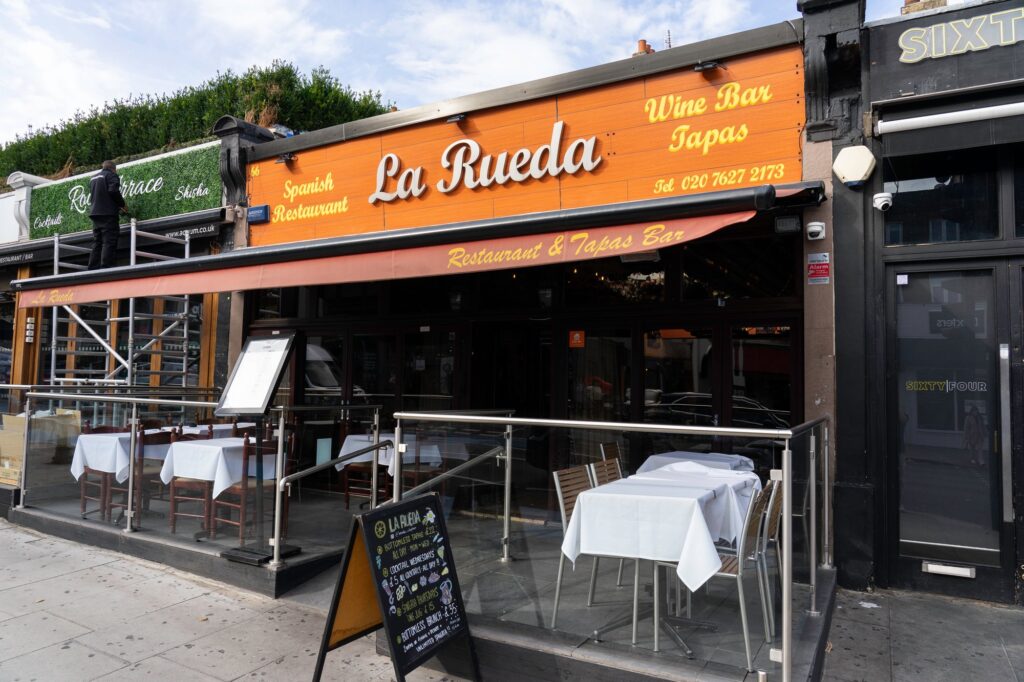 It's a proudly family-run Spanish restaurant; and you certainly get the impression of this on walking in. Newspaper reviews, portraits and stacks of wine bottles that line the ceiling all contribute to its quaint character. We headed down for a try out of some of their tapas dishes; we went for a vegan trio to start.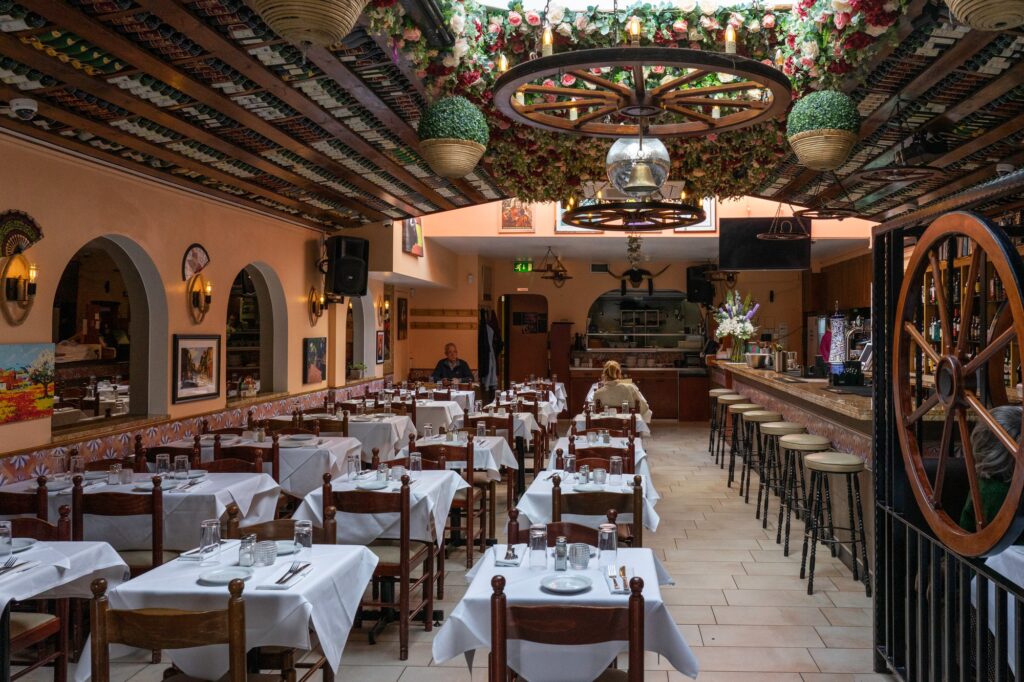 The mushrooms in garlic sauce were bubbling hot and punchy enough to keep the vampires away for a fortnight- just how we like them. The other two were specials; one was deliciously marinated artichokes and the other was a dish of grilled aubergine and artichokes that came on top of a sweet tomato sauce, nicely warmed and perfect to dunk any extra bread into too. We love that there has been such a strong effort to add some vegan friendly dishes to a menu that classically could have been meat and cheese strong, and these were really solid bites that would stand up to any of their animal-product counterparts.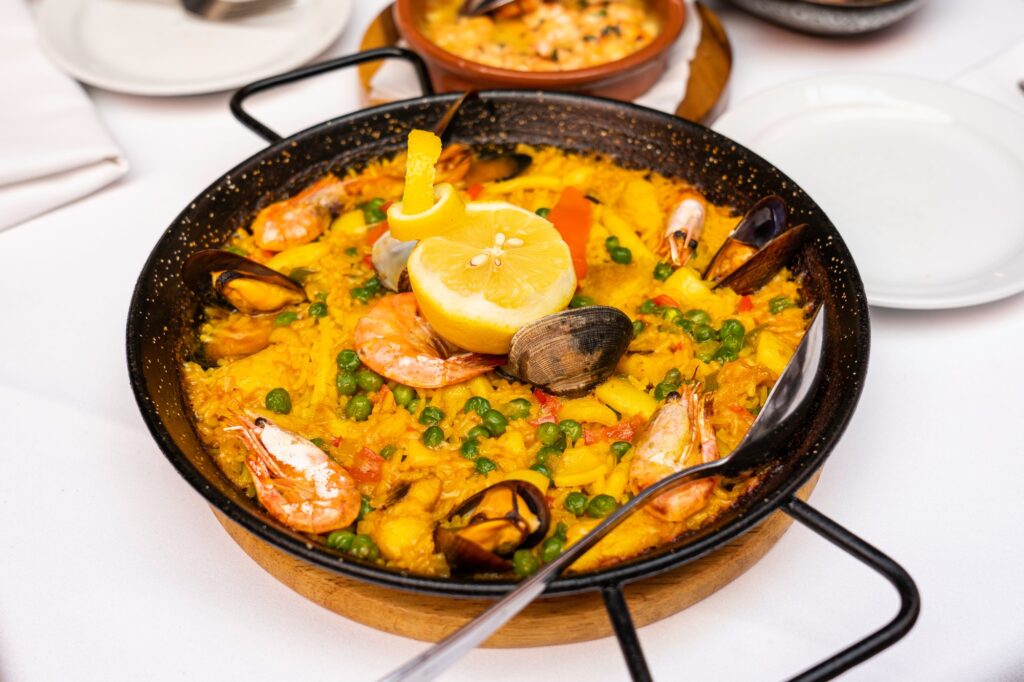 Having said that, we were swayed a little when it came to the main event. La Rueda really know a thing or two about paella and we were recommended their seafood signature. It was so delightful. Packed generously with fishy delights like mussels and prawns as well as being colourful with vegetables it was everything you wish for in a big, steaming dish of rice. We also had a dish of baby squid and bubbling, buttery prawns on the side. The sauce that was left in both of those was addictively garlicky, fishy and had us ordering an extra side of bread.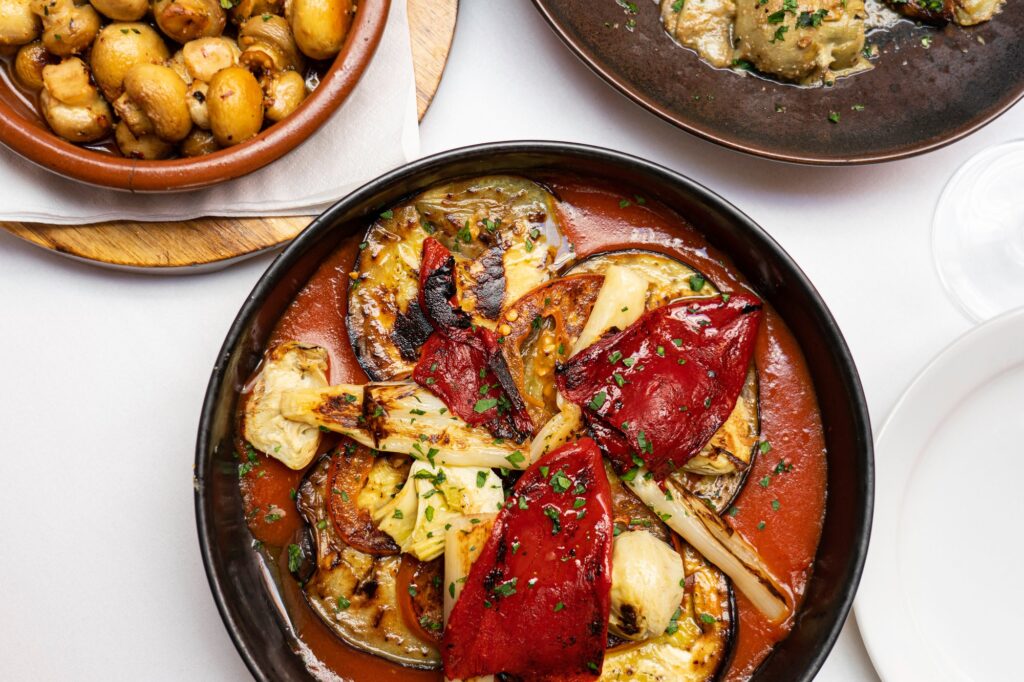 It was martini time when we went, so we got a classic pornstar and a slightly less classic espresso. The Spanish espresso martini came with a 'licor 43' twist. The continental spirit gave the drink a slight hint of cinnamon and vanilla that we particularly enjoyed- it felt like a slightly more luxurious drink to the regular.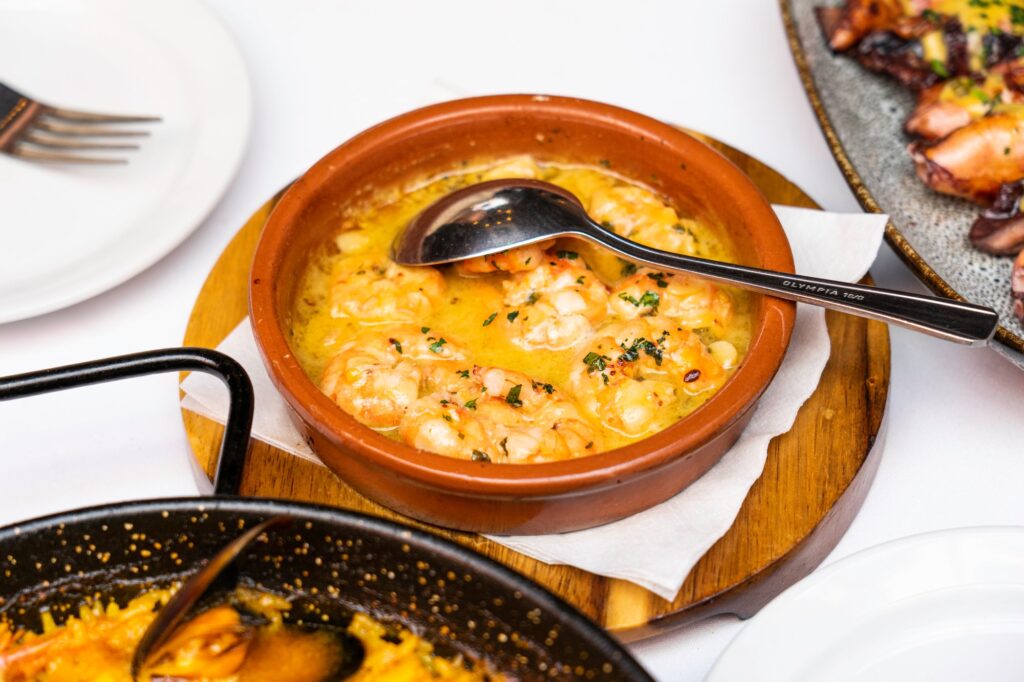 When the weather cools down and you're faced with a dreary winters day in London, transport yourself to Spain for the evening at La Rueda. You'll get proper, authentic food in a proper, authentic setting. And warm up with one of those Spanish espresso martinis.
---