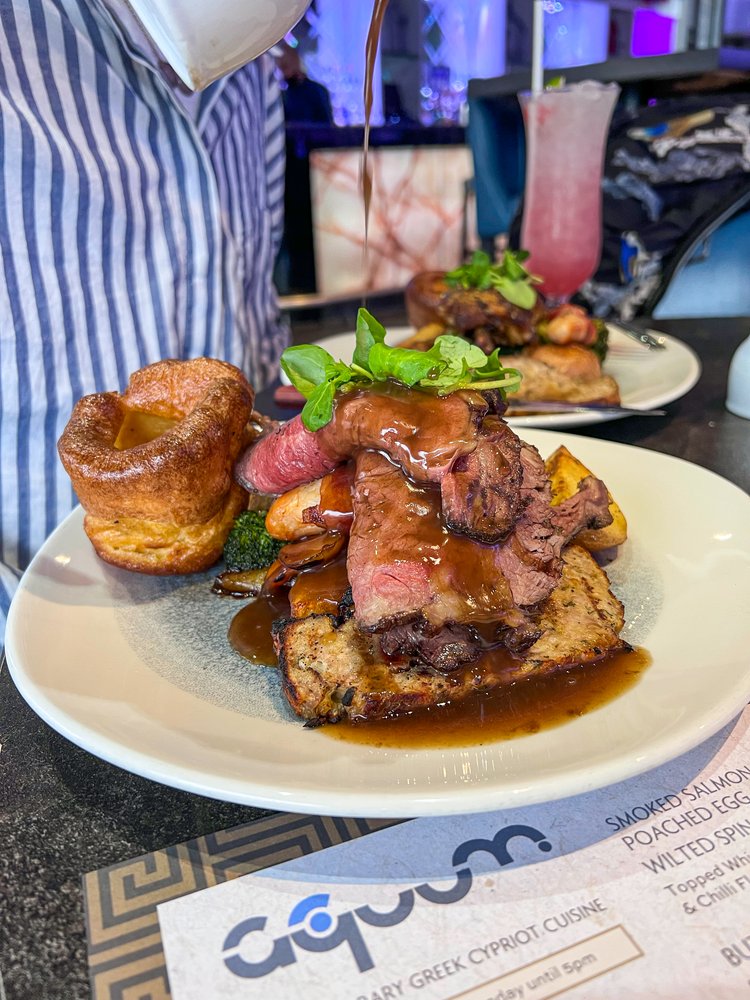 You probably know Aquum from a fun night on the high street with your mates, or maybe from their Cypriot food they serve for their famous brunches. But they are, literally, bringing roasts to the table too. So we obviously had to go and try one.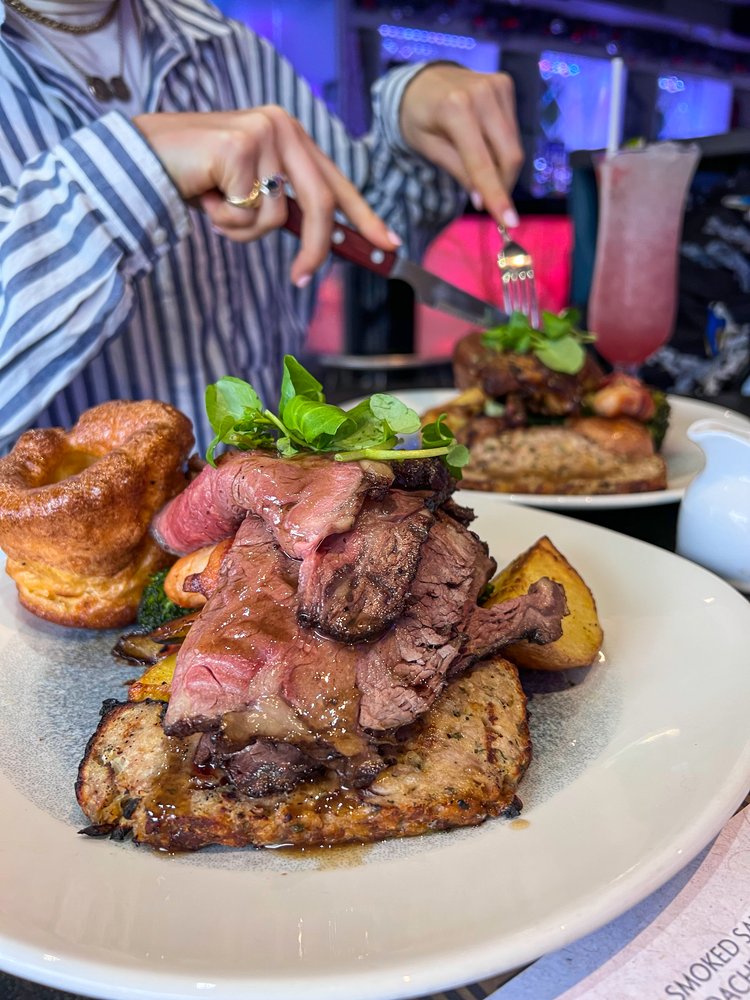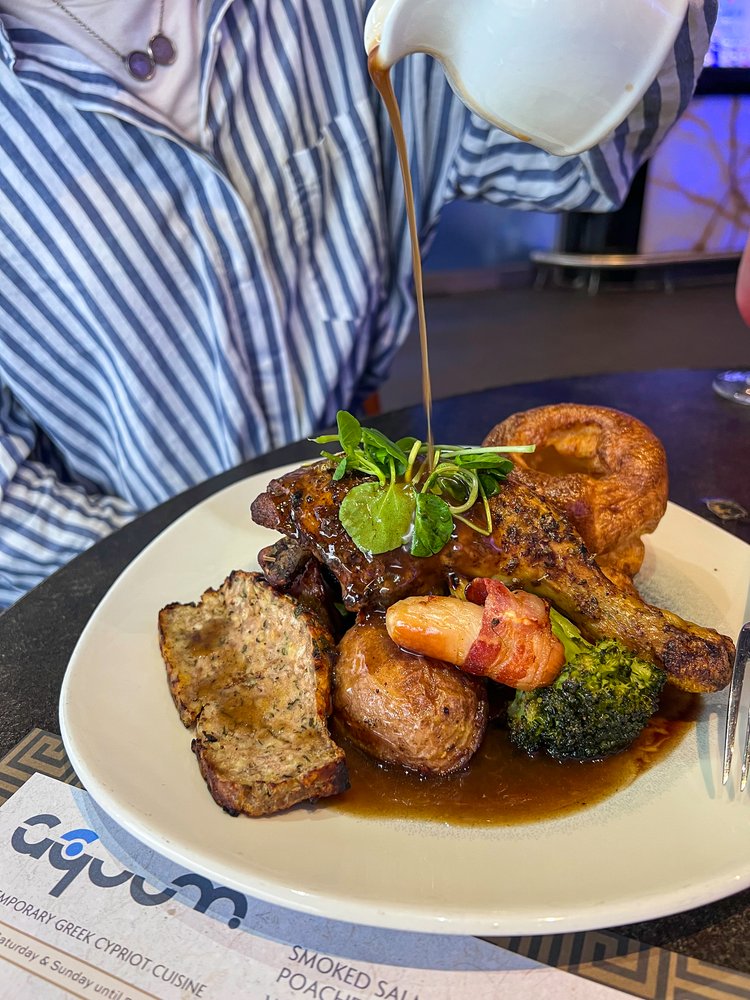 There are two options, either corn-fed chicken or rib of beef, their roasts come with all the trimmings. Pigs in blankets, stuffing, vegetables and of course, crispy duck fat roasted potatoes. It's the perfect Sunday treat, and we couldn't resist one of their cocktails too- after all, it is Aquum.
Next time you're in need of some roasty goodness, why not check them out! And, for the whole of January, they are doing 50% off the roasts. Just £8.75 for a plate of roasty goodness. Well, it'd be rude not to wouldn't it?