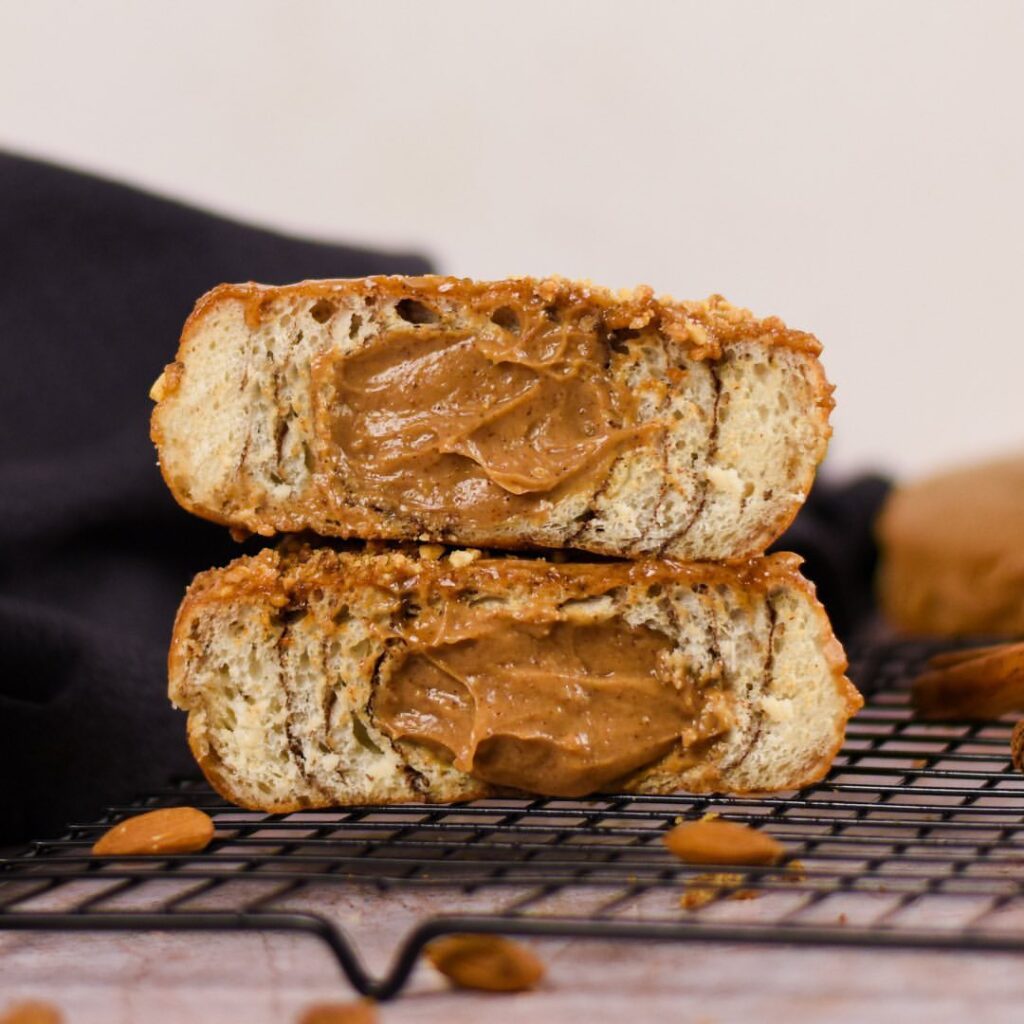 We're usually not one for a click bait title, but 'free doughnuts this Wednesday' is the kind of headline that just writes itself.
So here's what you need to know. Nut butter company Pip & Nut (get to know their cherry Bakewell almond butter) and Doughnut legends of London Crosstown have collaborated and birthed a foodie miracle. They've created a vegan Almond Butter Cinnamon Scroll doughnut. It is filled with an almond butter spiked homemade custard, topped with an almond butter glaze, and finished with a roasted almond nib crumble.⁠ Imagine. Stores across London will be serving up the doughnuts from Wednesday and if that's not enough, Pip & Nut have also launched a brand new butter. The Cinnamon Scroll Almond Butter is a celebration of the doughnut packed in a jar and ready to be spread on your morning toast.
To mark the launch date on Wednesday select Crosstown stores are giving out 200 free doughnuts and jars to the first customers. Luckily for us SWers, there's a Crosstown in Victoria (SW1E 5DJ). So put it in the diary, sign off from work, this one is worth it.