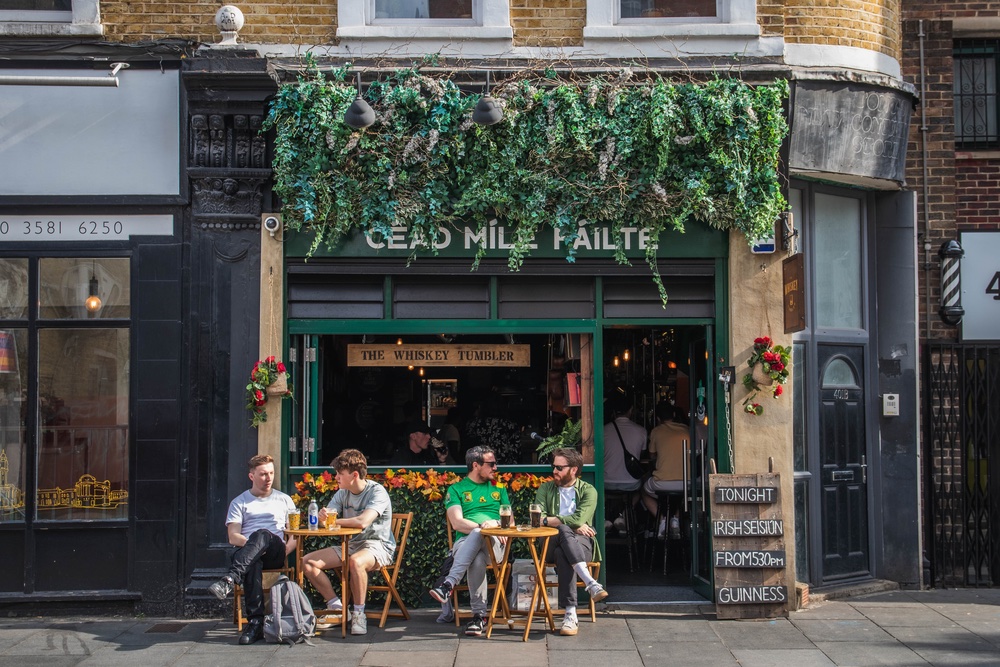 The Whiskey Tumbler is a really lovely establishment. It's everything you want in your local watering hole: it's family run, there's loads of live music, there's a simple (but delicious) food menu and the drinks list has everything from a classic Guinness to an inventive cocktail. Inside is a cosy wooden interior- ready for you to hunker down in the winter months but, come summer, the windows onto Coldharbour Lane are flung open and it turns into a breezy sun trap.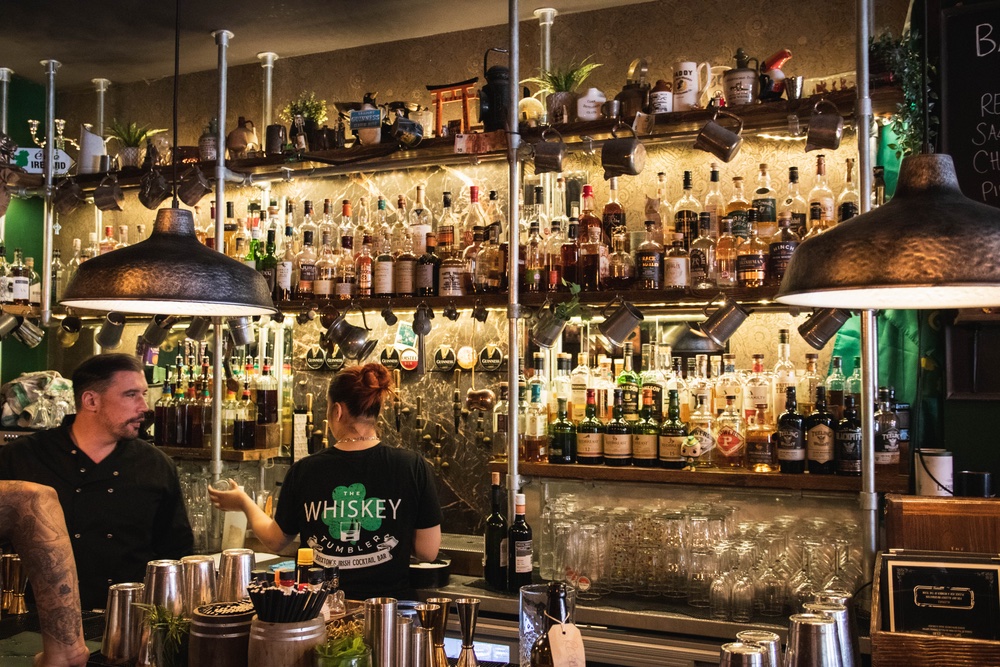 It's run by two brothers whose family moved from Cork City in the 50's and made Brixton their home. They'd both had experience in hospitality and combined their knowledge to create their shared dream of "an Irish pub meets a modern cocktail bar". The Whiskey Tumbler was born. It's turned into such a popular spot in Brixton because of the homely, welcoming atmosphere that the owners have worked so hard to create. They say; "…we pride ourselves on our atmosphere a place where people can come and meet friends, meet new friends, laugh and soak up the bar. The Irish pub is the corner stone of the community, and this is what The Whiskey Tumbler is". An irresistible sentiment that had us tempted enough on a Sunday evening to turn off Netflix, put on some proper clothes and head to Coldharbour Lane.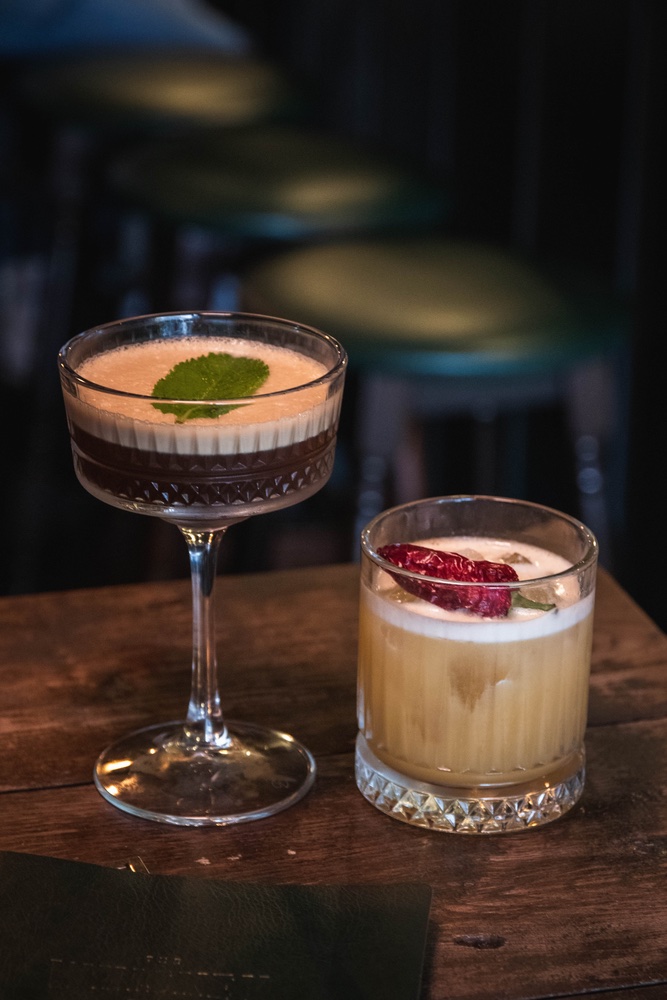 And we may have found our new favourite way to spend a Sunday evening. Enjoying some drinks at The Whiskey Tumbler accompanied by a traditional Irish band put our usual Netflix and chill routine to shame. The drinks menu really does have something for everyone; beers, wine, Guinness (obviously), an extensive whiskey list of over 80 specialist bottles, and if you love something strong you'll be spoilt for choice with their creative cocktail menu. We loved their signature Whiskey Tumbler cocktail, made with Irish whiskey infused with fig and black walnut before being smoked with bourbon-soaked wood chips, we appreciated the theatrics as much as the smokey flavour. The San-Jamo was also a a highlight, a winning, and punchy, combination of Mezcal & Jamesons whiskey. Yep, The Whiskey Tumbler really know how to make an earthy cocktail.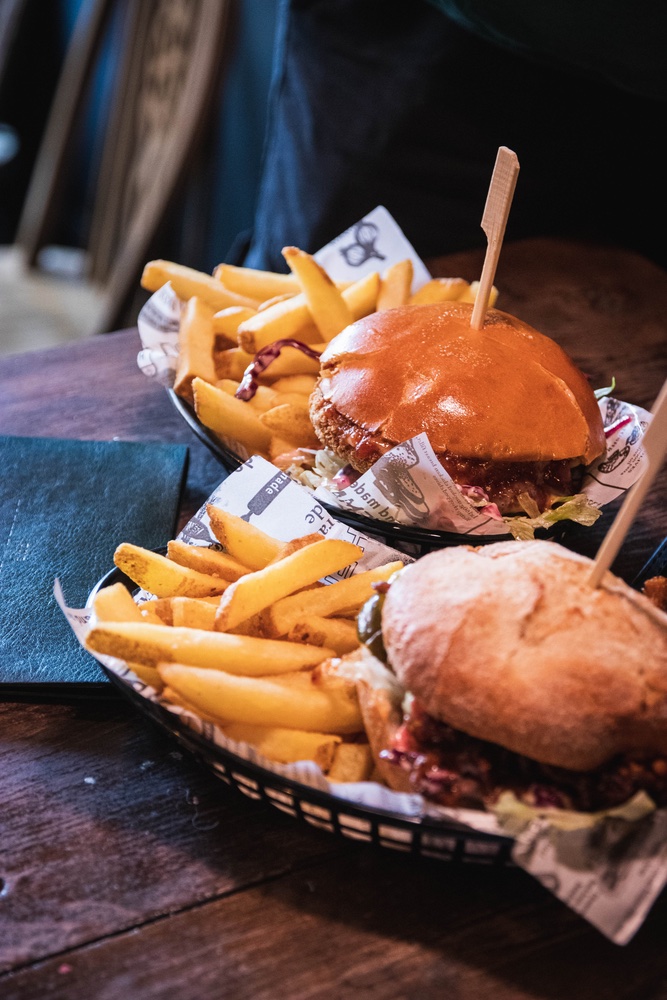 From the food menu, we went for the whiskey pulled pork burger and jackfruit burger. Both were executed perfectly. They work directly with the butcher who smokes the meat for 12 hours, and both come accompanied by -what else but- whiskey based sauces. We were told they'd be even better washed down with a pint of Guinness and who were we to argue? Every Sunday from 5.30pm they host a traditional Irish seisiún, so you'll have live music to serenade you whilst you're enjoying your drinks and dinner and it was the most comforting way to see off the week.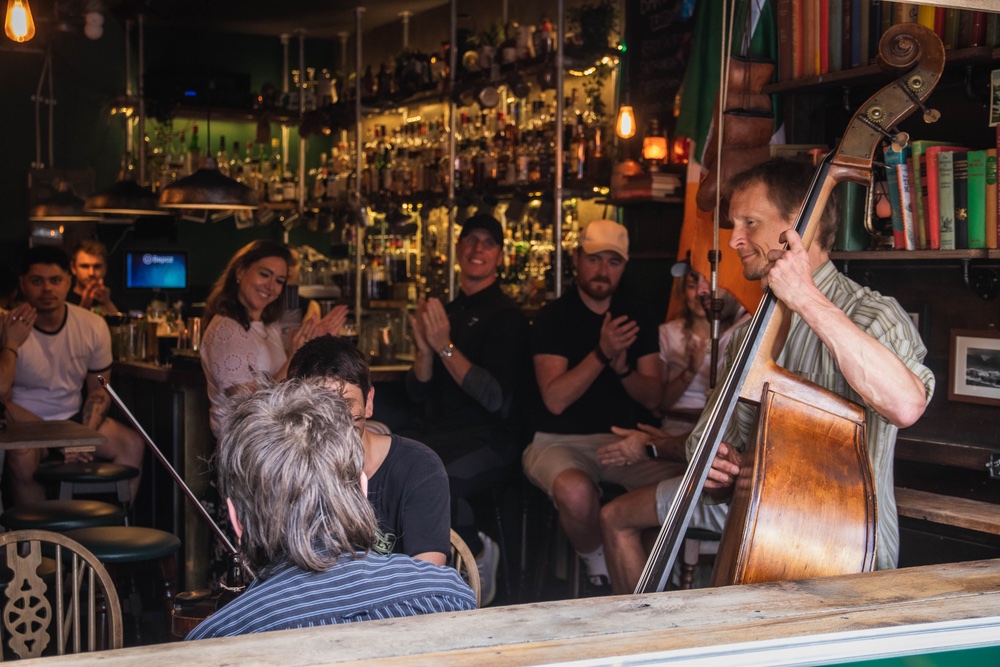 It's easy to get wrapped up in that smokey atmosphere of The Whiskey Tumbler. Ditch your boring Sunday evening routine and end your weekend in a much better way; at the pub. Sláinte!
---