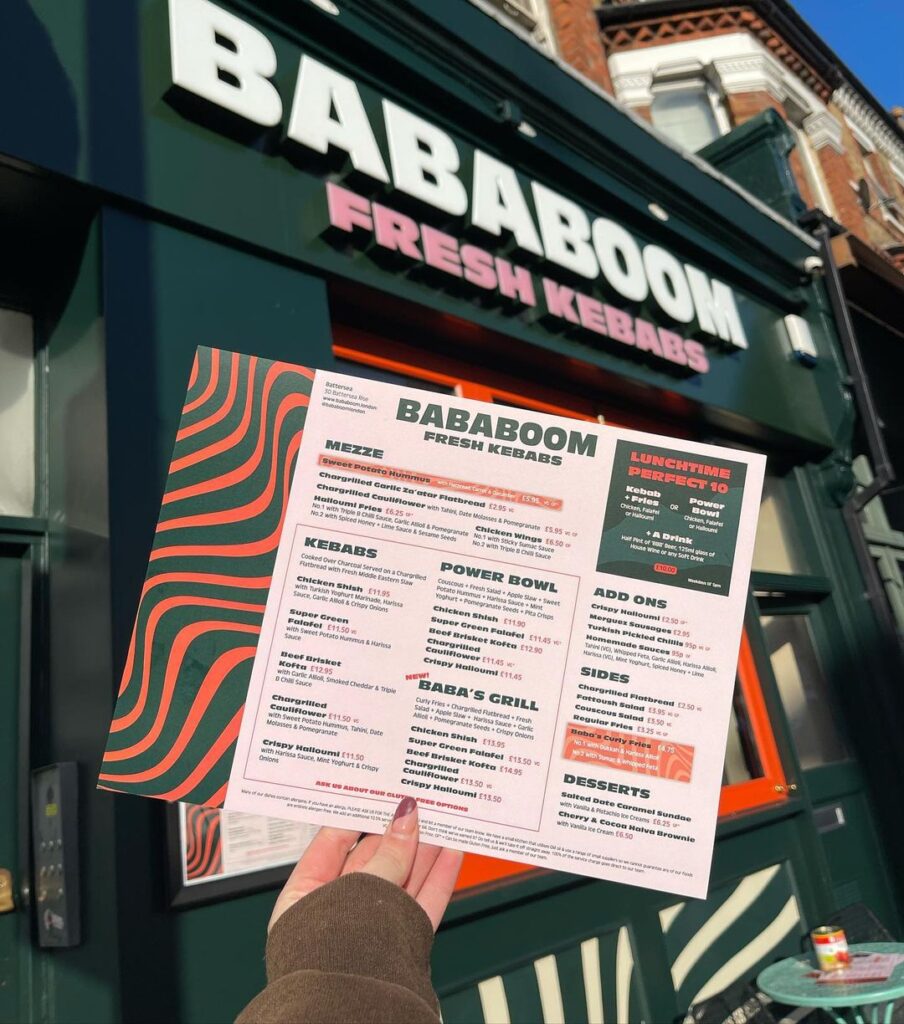 Battersea's favourite gourmet kebab spot is really treating us this month, because from now until the 15th March you can get your food for half price!
They've just had a big old renovation on their Battersea Rise store plus a new menu to boot! If you've been to Bababoom you'll know that their specialities are those juicy kebabs. From chicken shish to the beef kofta brisket they do the classics really well. All folded up in those fluffy flatbreads, we especially love the crispy cauliflower number (the sweet potato hummus and date molasses combo has us in a choke hold). Or ditch the flatbread for couscous and get all the kebab flavours in a power bowl instead. Equally as delicious.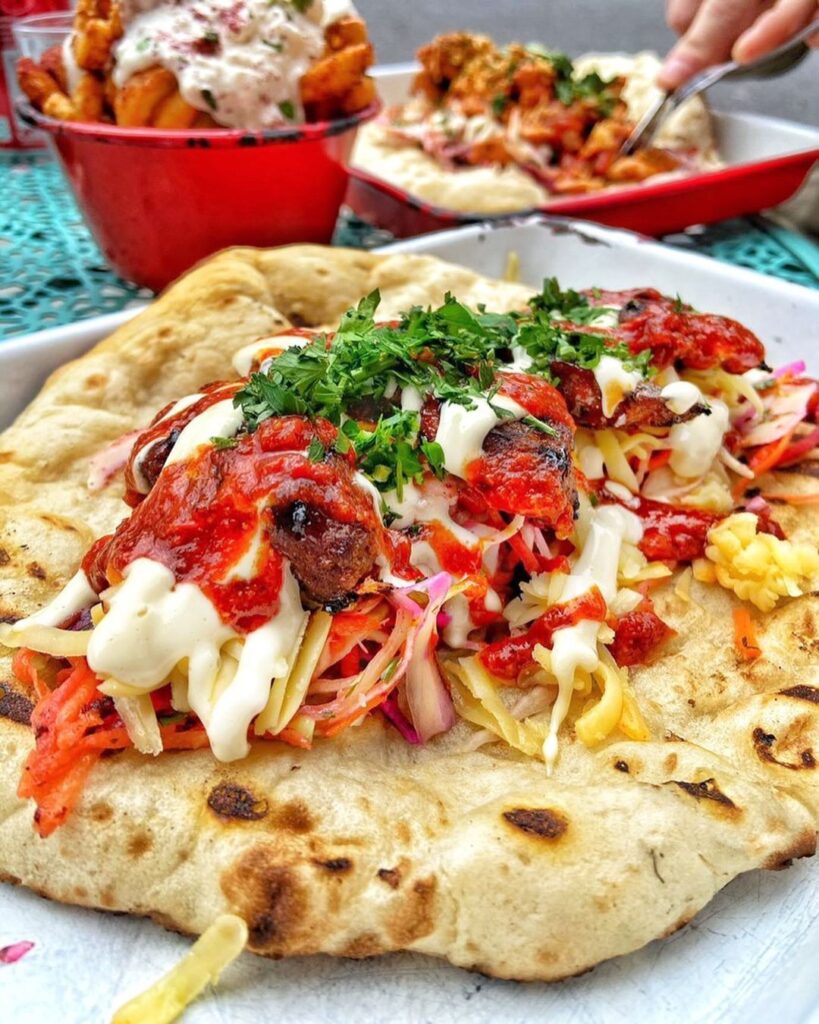 Their new menu additions have got us itching to go back and visit: Baba's Grill is the new section of the menu. Again, using the same hero flavours as they do for the kebabs, the grills come with (deep breath) curly fries, flatbreads, salad, apple slaw, harissa sauce, aioli, pomegranate seeds and crispy onions. Yep, that was our stomach rumbling you heard.
To celebrate their big, shiny changes they are giving you 50% off all food until mid March between Sundays and Thursdays. That will get you a Baba's Grill for as little as £6.75! Just make sure you flash them this IG post here… We will see you there.
---