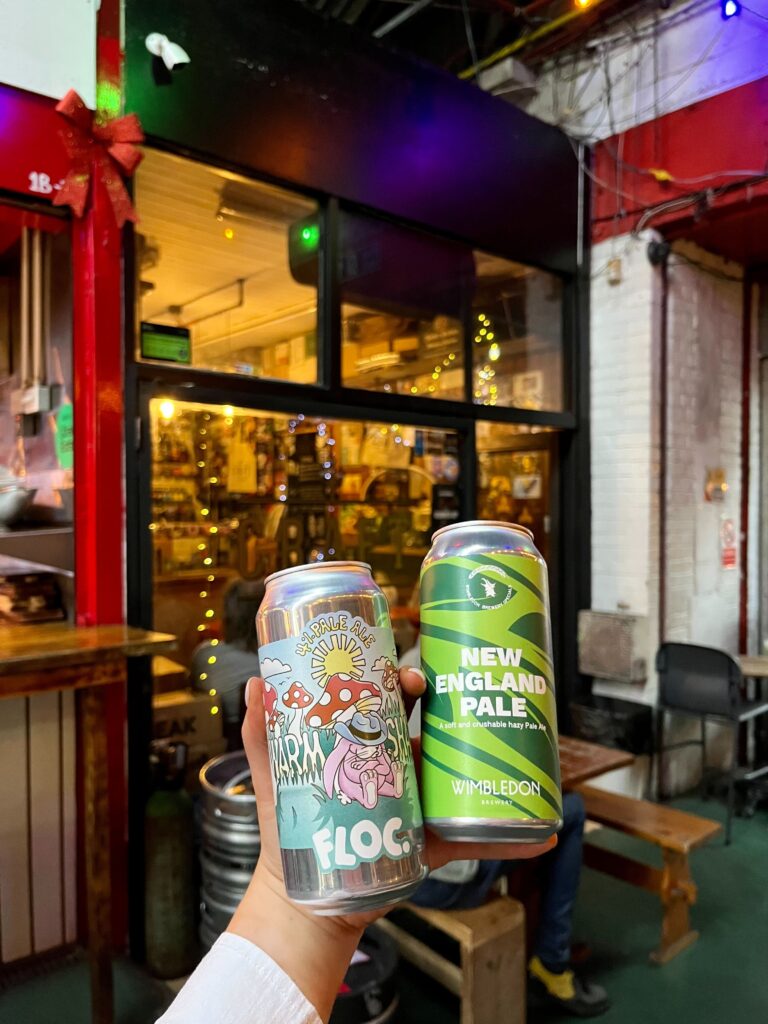 Craft Tooting is a charming bottle shop and bar tucked in Broadway Market. As the name suggests, it's all about craft beers, and they have a huge range. They stock beers from bigger, better known breweries as well as some more niche businesses. It's not just the UK they'll have beers from, though. There's an impressive international selection too and, unsurprisingly, a big representation from Belgium and Germany. It's a diverse stock, but the thing that all beers will have in common is that each has been carefully selected by the team at Craft Tooting before it makes it to the shelves.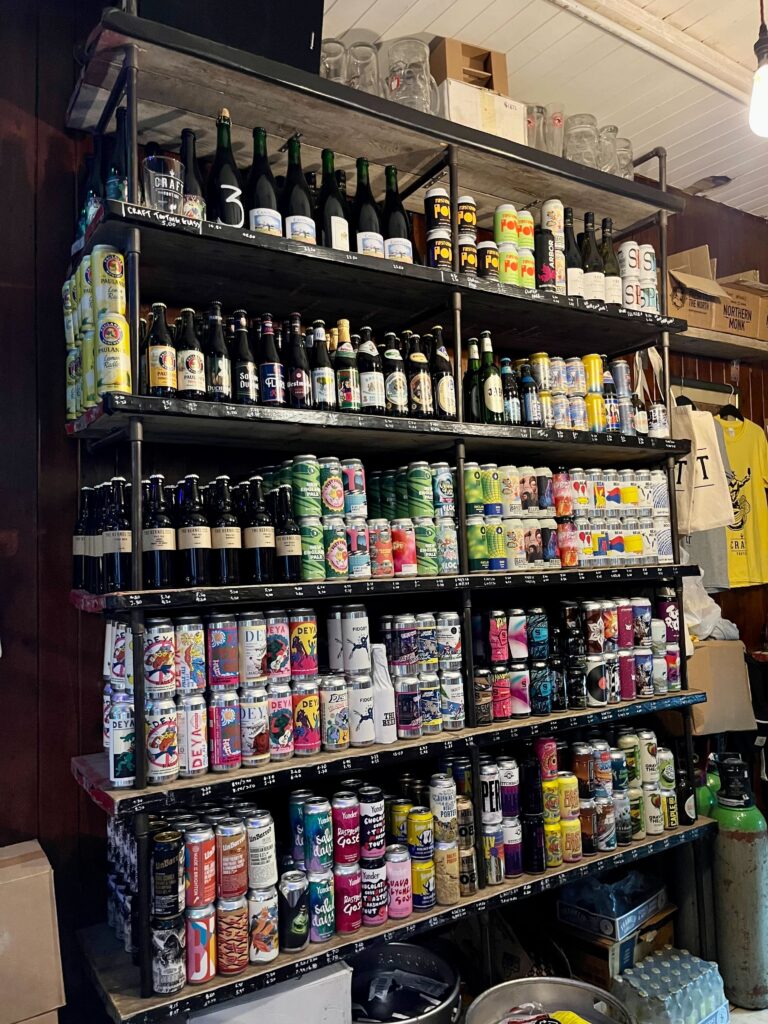 We went down pre-Father's Day to choose a few cans to spoil our dad with. The space was really cool- the inside is covered in their old tap badges, showing off the huge variety of beers they bring in and collaborate with. Warmly welcomed by Donny, we immediately felt in capable hands. With the help of our new friend, we picked out a few really interesting brews. The lovely 'New England Pale' is their latest collaboration craft beer with Wimbledon Brewery and, being a sucker for a special edition, that went straight in the basket. Having described our favourite type of beer (a light and zingy IPA is our hyper fixation right now), Donny put forward a suggestion of the 'Warm Shade Pale Ale' by Floc. We trusted Donny and in that went too. They have some gift boxes at the moment specifically for Father's Day- they are customisable, come with a Craft Tooting signature beer glass, and you can add 2 or 6 cans of your choice. That's Father's Day, literally, wrapped up.
Though craft beer is clearly the main pull to a place like this, Craft Tooting is not a one trick pony. They've got cider, gin, merch, gift cards and greeting cards! On the gin- they've got on in at the moment called 'Antenna Gin' which is crafted in a distillery in Crystal Palace just down the road. It's a cool nod to their community focus and well worth a try.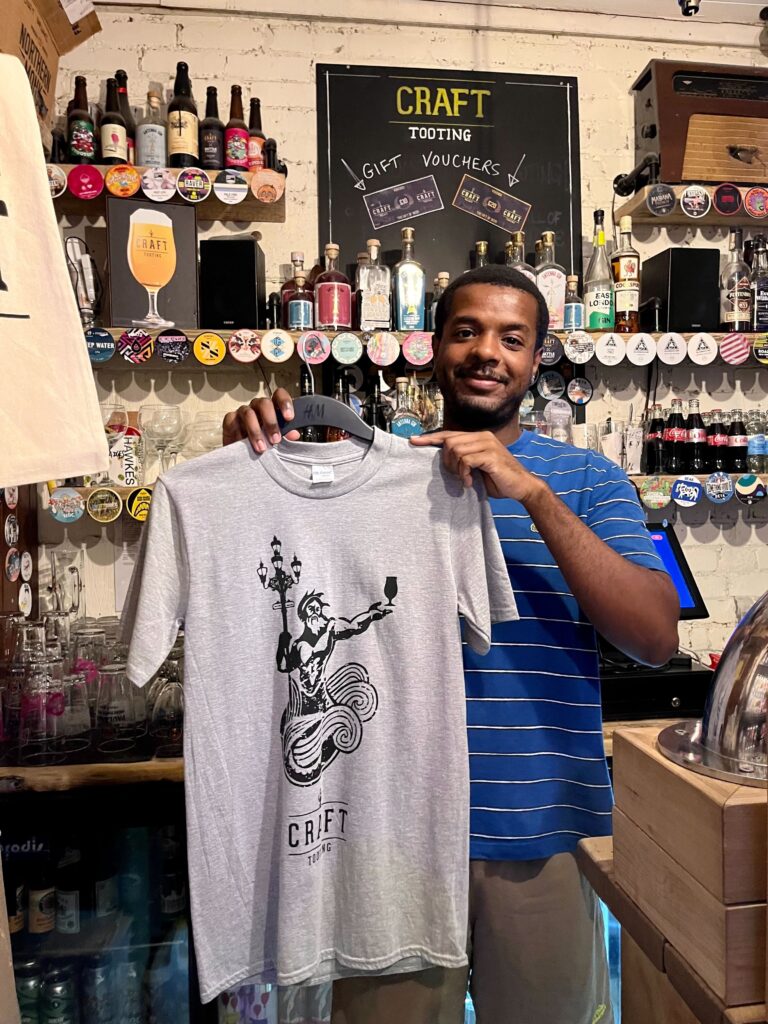 We went on a Wednesday and even on a school night, the place had a good vibe. Lots of customers came in even in the short amount of time we were there and we can imagine Fridays and Saturdays get buzzy as people either pick up something to drink en route to elsewhere or sit in to have a pint then and there. Either way, you're sure to love the atmosphere, knowledgable service and, of course, the beer.
---