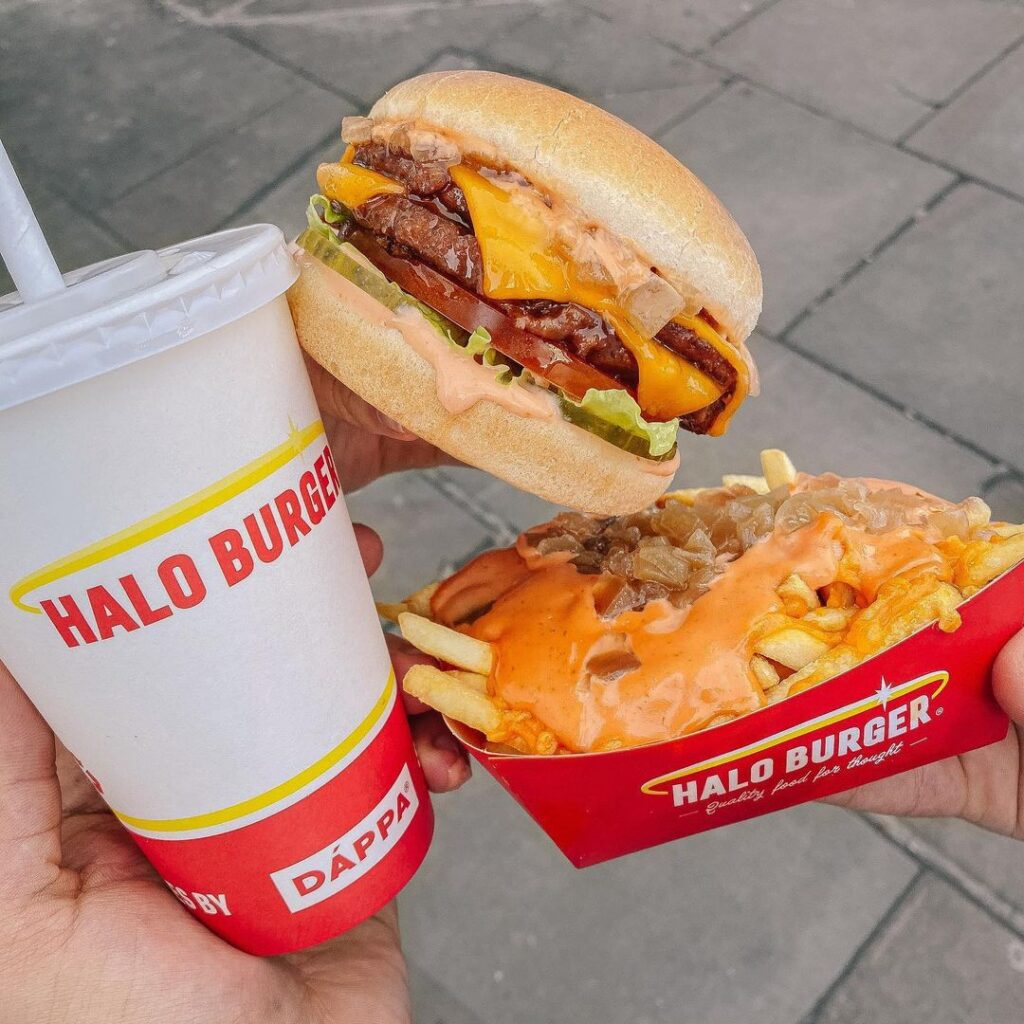 Halo Burger is a bite of madness. Not in the sense that their burgers are excessive (as is the trend of many places right now). You won't find a patty in a donut or a jumbo-sized-eating-competition-style whopper. In fact, the Halo Burger menus is relatively classic. Cheeseburgers, quarter pounders and BBQ flavours all feature. But the real madness here? Everything on their menu is 100% plant based. Which, ok, isn't the wildest thing you've heard in 2023's London. But what is mad is that the taste and range of their options are so darn close to their meaty counterparts it was tempting to go up to the server just to double check. This is the kind of food you could serve a meat-eater blindfolded and they'd probably not guess it wasn't beef.
Having heard rumours of their unbelievable food we were chomping at the bit to get down there and see for ourselves. We ordered the original Halo burger, the flame burger and then had their signature fries and Halo fries to go with them. We got the hype pretty quickly. Both burgers were made with vegan 'Beyond Burger' patties; a plant based pea protein mock meat that was unbelievably passible for the real deal. We especially enjoyed the flame burger- those crispy jalapeños and smoky mayo really elevated each mouthful. The fries on the side were also great. The signature fries are reminiscent of the kind you get at a fast food joint and exactly what you want when you're craving a proper American-style burger and fries situation. The Halo fries come loaded up with melted Violife cheese, signature sauce and caramelised onions. Small word of warning with this one: the cheese is vegan and you can tell. Not that it's a bad thing, but tread gently if you are a die-hard cheddar lover and are expecting exactly the same. It's probably the only item on the menu that doesn't taste like-for-like, but it's still really, really delicious.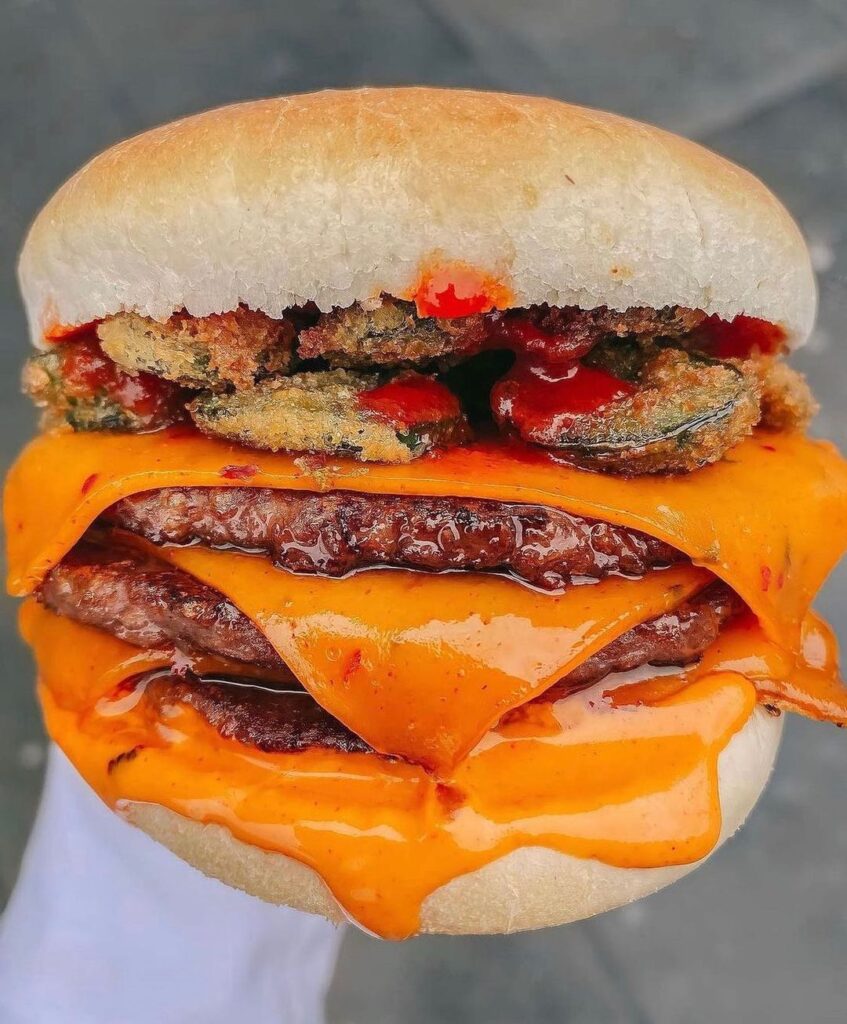 To wash down our fast food feast we had to get some of their milkshakes. The Lotus Biscoff and vanilla malt were the ones we went for, but we will be back for the chocolate and peanut butter flavours if the ones we tried are anything to go by. They use nut-based ice cream company Dappa as the base of their shakes and we were impressed by the luxurious creaminess that they were able to pull off so effectively. Having the sweet tooth that we do, we loved the Lotus flavour but you really can't go wrong with these shakes and they are an absolute must-order.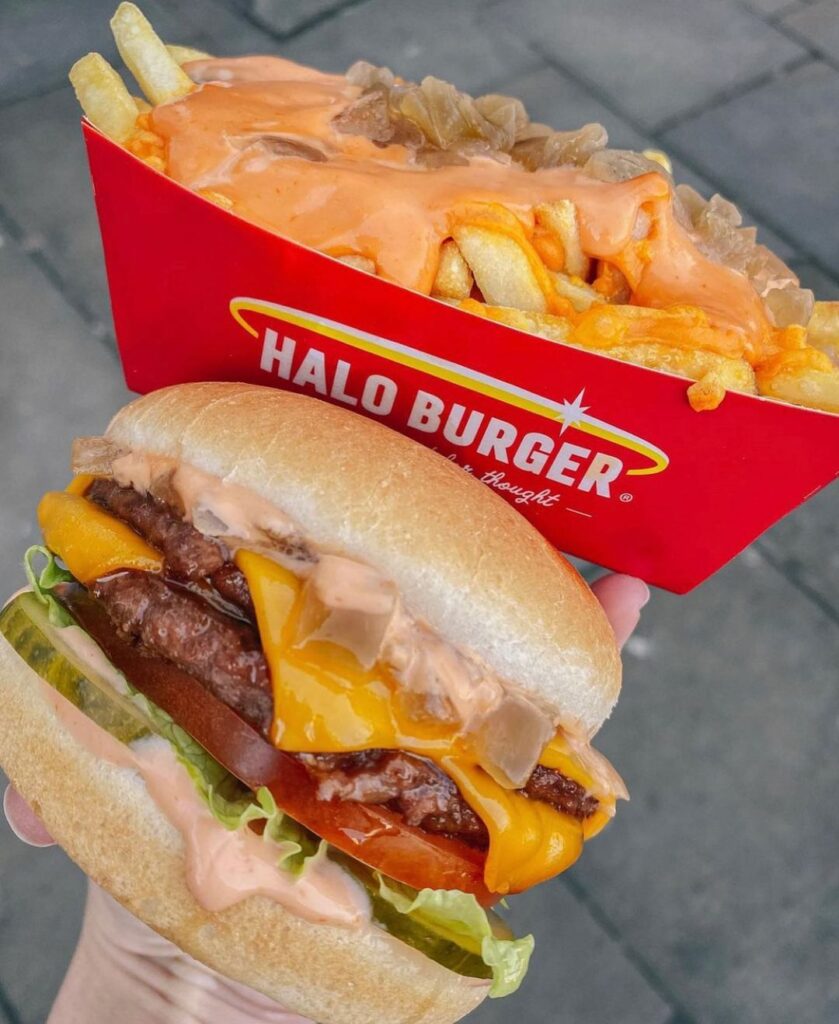 Halo Burger has done well. They've elevated vegan fast food and made it pretty much indistinguishable from the items they are mimicking. Plus the menu is interesting without being to gimmicky which we really appreciate. They've been clever with their branding too and aren't shouty about the fact that they are vegan- they're rewriting all those stereotypes of green-juicing, preaching vegans by showing us another way to do it. The proof really is in the burger.
---