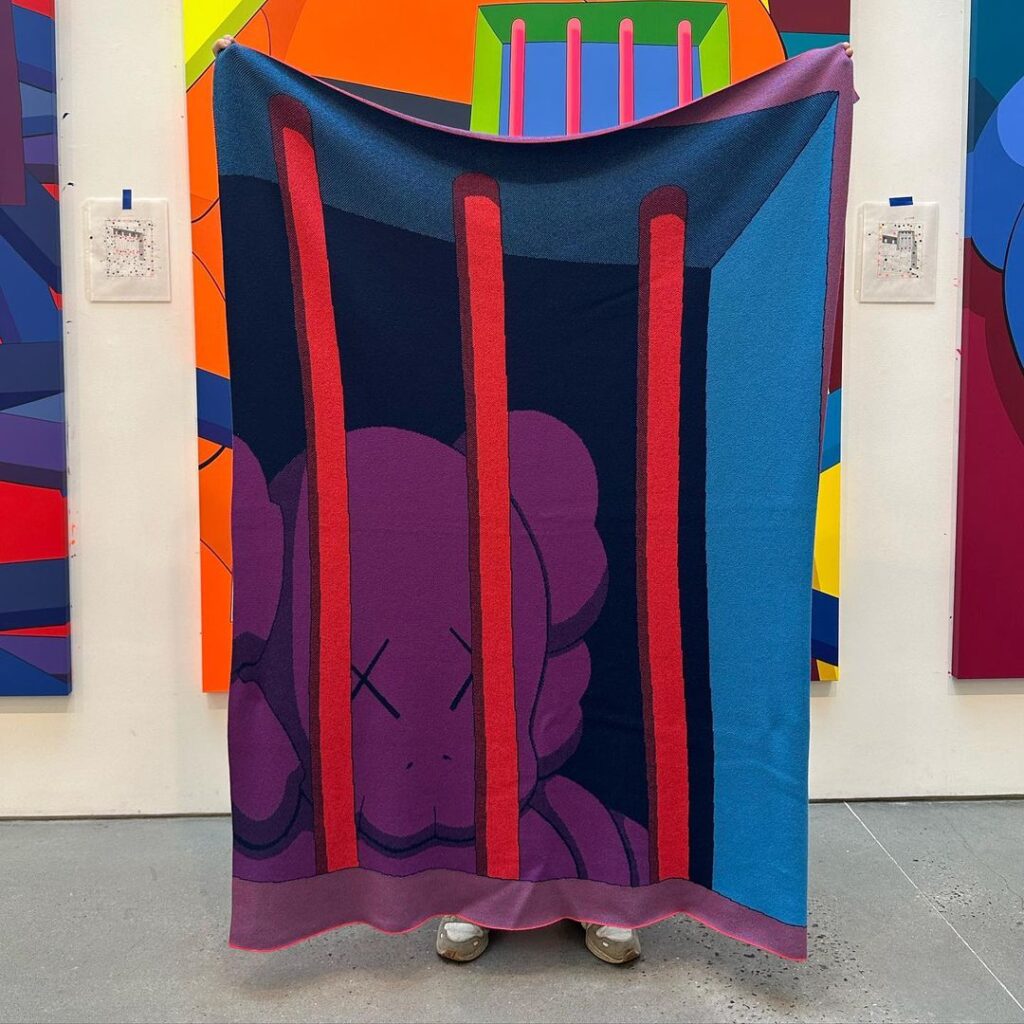 Brooklyn based artist KAWS has collaborated with House of Voltaire to produce some one of a kind superfine cashmere blankets. KAWS is known for their trademark oversized, colourful cartoon figures, which have been made into sculptures, paintings and now 100% superfine cashmere blankets. The blankets really are something. 180 x 130cm, they are big, incredibly soft and, of course, incredibly designed. They've got that trademark cartoon character lurking behind a set of bars as if in prison and is coloured in bold blues, purples and reds.
These pieces are exclusive. Like properly 'you-cant-sit-with-us' exclusive. Just for House of Voltaire, there will only be 85 made, each of which is handmade in Scotland using traditional weaving methods. Everyone who purchases one will get a Certificate of Authenticity which will be signed and numbered by the artist.⁠ The price for one of these bad boys starts at £1,500- but move quick, the price will increase as the pieces get sold.
The even better news is that the money raised from the sale of the blankets will go towards funding Studio Voltaire's artistic and public programmes. ⁠Now there's something to make you feel even more warm and fuzzy.
---