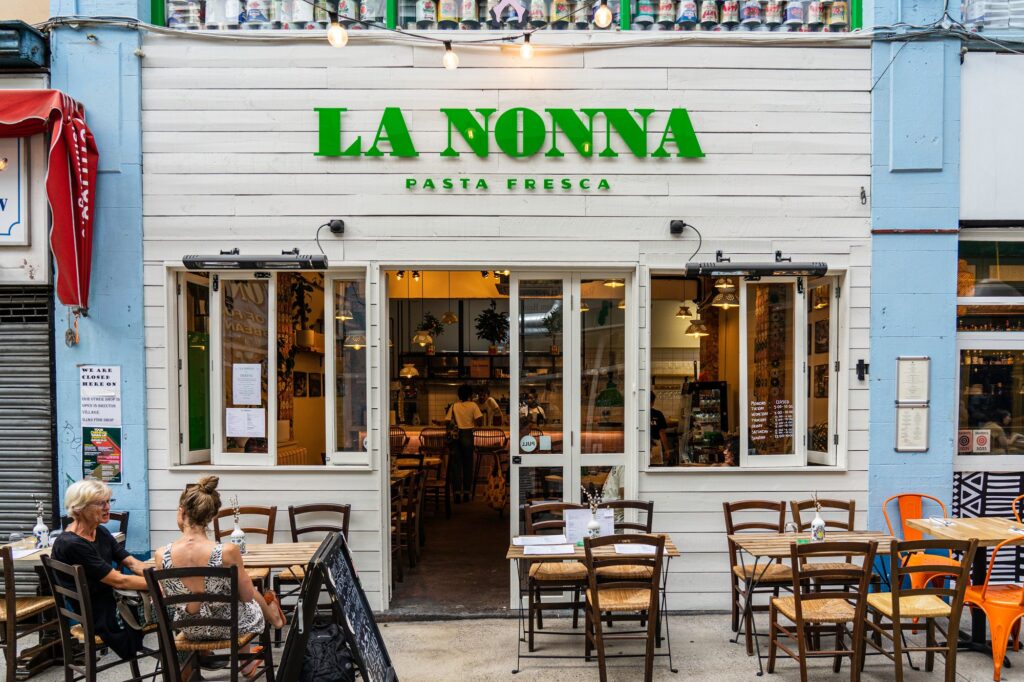 La Nonna is exactly what you need when you want pasta. There are a lot of pasta dishes out there, and a lot of hyped up spots that often don't quite hit the mark. La Nonna isn't one of those spots. It is one of those rare spots that still feels a like a hidden gem but it seriously delivers on the food front.
The pasta is made on site every morning, and the freshness is clear in the dishes. The owners are in the restaurant a lot, mucking in with the making and the service- it's a true team feel. We met Danny, one of the duo who own the place. A true pasta perfectionist, he made it clear this was about making the best in the business and not cutting corners. The name 'La Nonna' is for his grandmother and if you ask us, he is doing her extremely proud.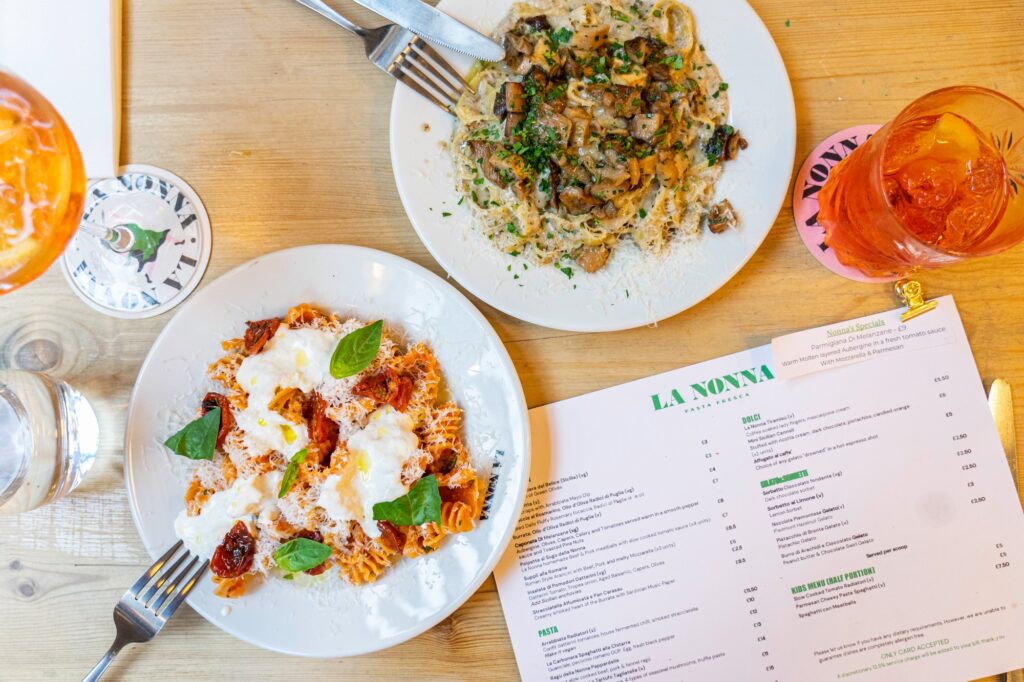 To start we went for the olives and pasta fritta. The latter was a deep fried pasta which came with a delicious mayo dip. It reminded us of a really, really good crisp and got us in the mood for the main courses. We went veggie for the pasta course; the arrabbiata radiatori was chock full of delightfully zingy tomatoes which cut through the smokey richness of the stracciatella perfectly. The funghi selvatici was made with a sauce of 4 different types of mushrooms and had just the right amount of truffle kick to it too. There is no way we could chose a favourite between the two of them and each morsel was mopped up with a hunk of bread. La Nonna is really coming up with some serious contenders in the best pasta in London category. Of course we finished off with the La Nonna tiramisu. It's a desert that is in Vogue for a reason, and this one, with its ratios of layers on point, would be our cover girl any day of the week.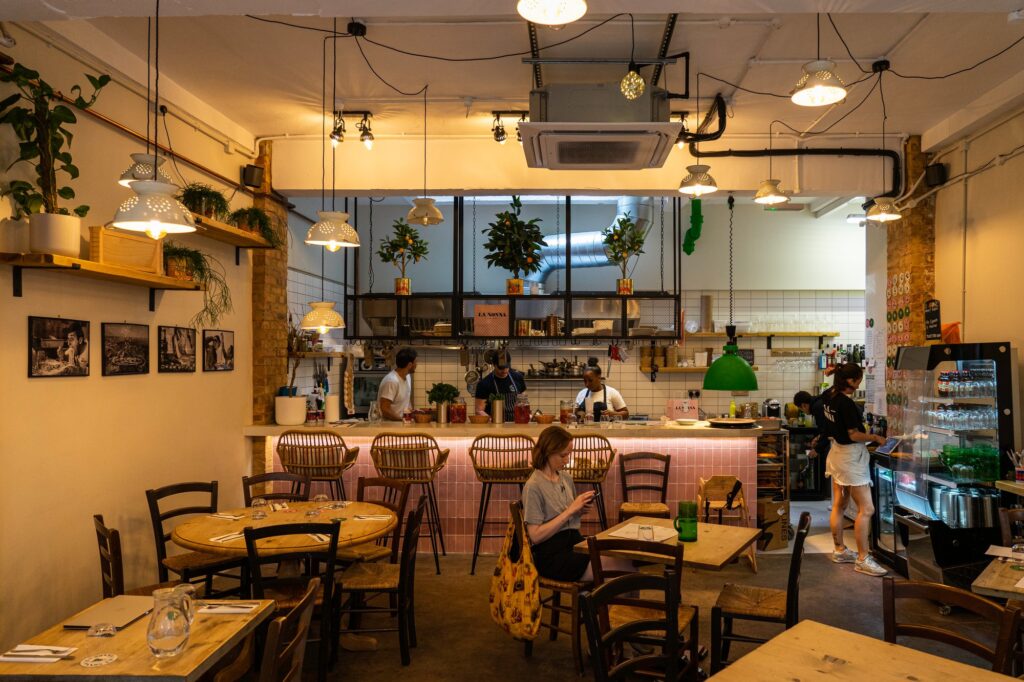 They've got a happy hour running everyday from 5-6pm, where cocktails are just £5. In true Italian style, we had the negroni with our dinner. The beauty is in the simplicity of the drinks. Clean and sharp and ready to transport you to the heat of Florence.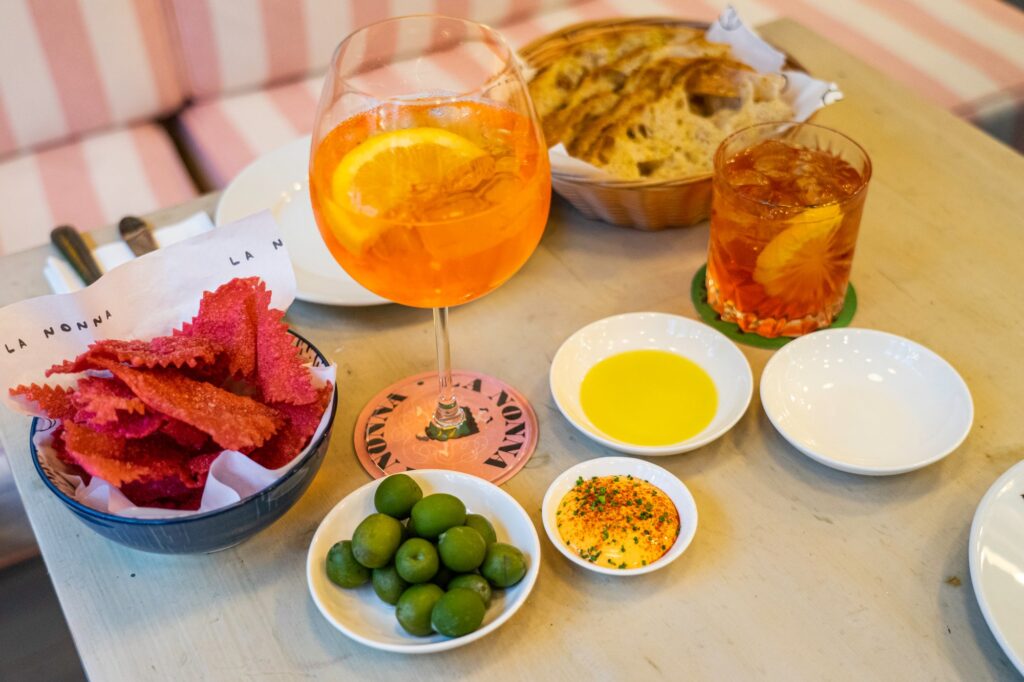 Though the look of the place is sleek and professional, the vibe is homely and friendly. The perfect date night if you want to impress but not overwhelm. Bring your parents here when they visit London. Bring your friend to celebrate their promotion. Whatever the occasion, La Nonna is the place.
---