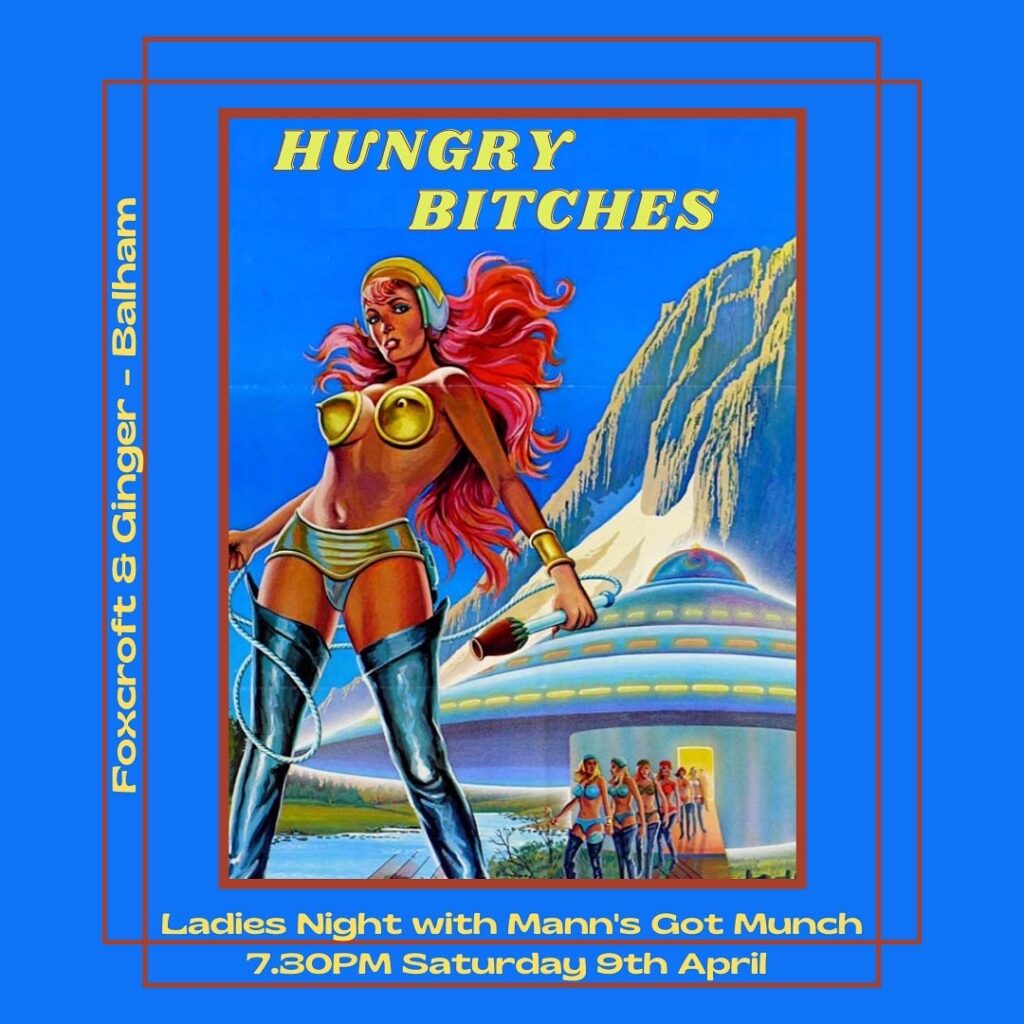 Mann's Got Munch is a brand new supper club concept that we can really get behind. The supper clubs are cheffed by Sophie Mann and you just need to take a quick peak at the Instagram to know the food is going to be good. After a roaring success of the first club, a second date has just been announced for The Hungry Bitches Club on the 9th of April.
This ladies-only event starts at 7.30pm at the Foxcroft and Ginger in Balham. For £49pp you'll get a welcome drink and food on food… on food. We're talking buttermilk & chive biscuits, shrimp & grits, hot honey chicken and wedge salad to name but a few of the glorious courses. We are literally drooling. Here's what Sophie said about it:
"I wanted to create a fun and safe space for women to enjoy an evening of munching, meeting new faces and sharing stories. Its a more social dining experience than just going out to a restaurant, whether you want to join with friends or alone you will be welcomed with open arms."

Sophie Mann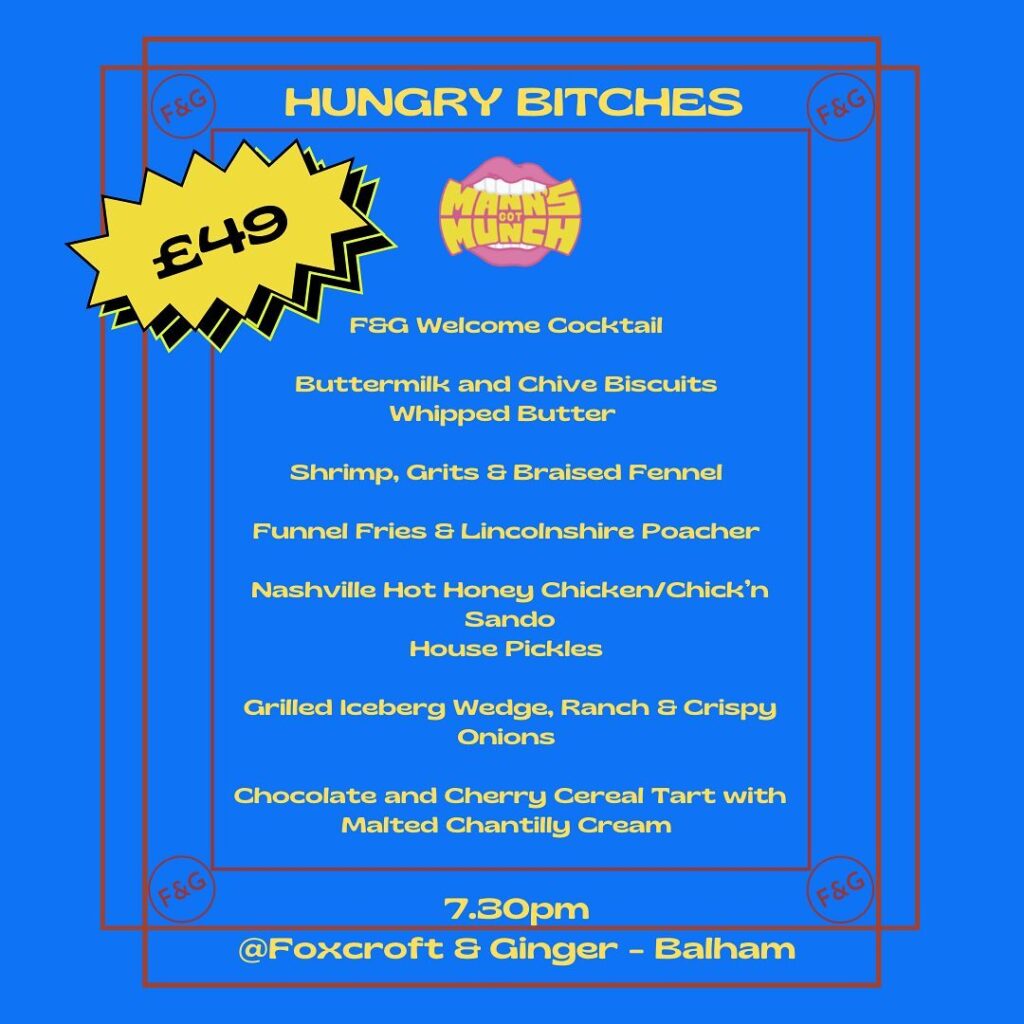 And isn't that the nicest thing you've ever heard? The first supper club sold out, so if you're wanting a spot at the next one get booking ASAP. Drop Soph a DM on Instagram or email her over at mannsgotmunch@gmail.com.
Check out the website too, there are tonnes of delicious-looking recipes on there if you want to get a taste of the deliciousness waiting for you on the 9th.
---