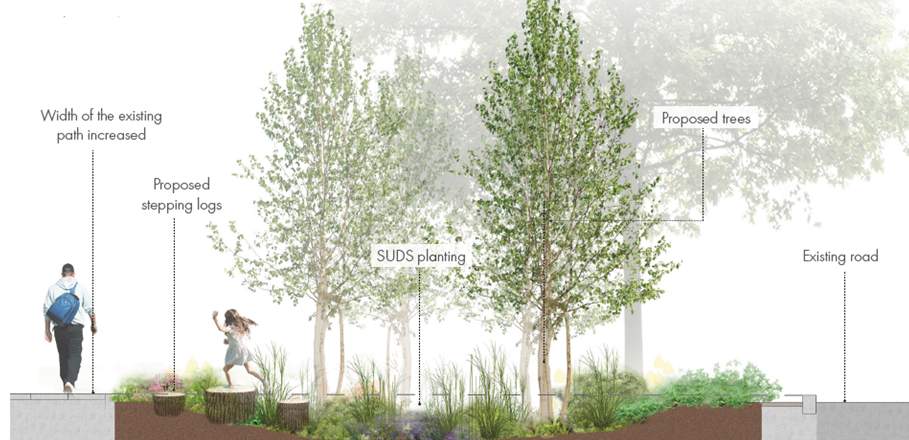 The weather is wild at the moment isn't it? A lot of sun followed by buckets of rain really keeps you on your toes. With that rain comes a risk of flooding, and Lambeth has certainly had its share. Several locations have had uncomfortably big 'puddles' which case havoc with residents, businesses and pedestrians alike.
To tackle the issue, Lambeth Council has partnered with Thames Water Utilities to pour £6 million into a climate resilience project. The programme will be a mixture of investigation into the reasons for our surface water problem, as well as nature-based solutions and 'green infrastructure'.
Rain gardens will be installed to reduce the amount of water collecting at higher-risk areas and more trees will be planted to help soak up the rain. Not only will these solutions reduce the number of flooding occurrences, but they will have the additional benefit of supporting wildlife and providing a little more greenery for locals too.
As climate change takes its toll, the flooding risk will only increase with the more extreme weather cycles we are beginning to experience. The addition of this £6mil project hopes to reduce the pressure from the ageing drainage system currently in place.