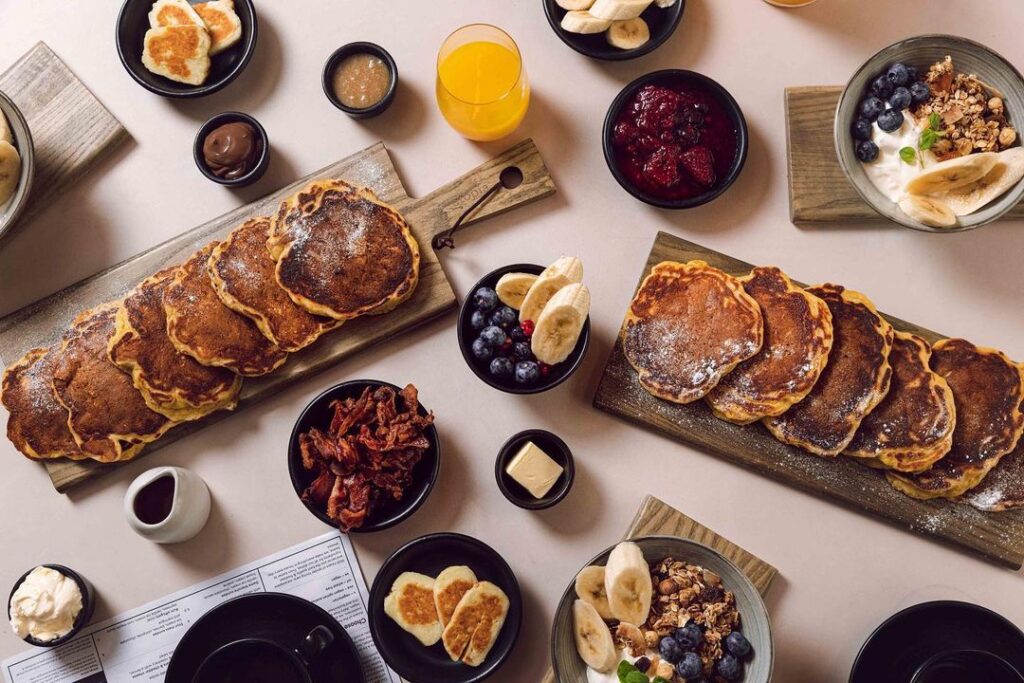 Get ready, set and GO 'set joy in motion' with this iconic collaboration. Because, yeh, running is good. But it's even better when you get to do it with a group of extremely motivational people, surrounded by great vibes and when you know there is a sweet treat waiting at the end.
The event starts at the lululemon King's Road store at 6.45pm, where there will be 3 different paced groups setting off to run the 5km route to the brand new Battersea Power Station store. In true lulu style, you can expect plenty of surprise and delights along the way, but it's the end where the main treats will be…
Where The Pancakes Are will be waiting for you at the end of your run with pancakes sharing boards and drinks to make sure you refuel in style. Hang about, mingle with other like-minded endorphin seekers and munch your way through some delicious pancakes. The event is completely free- just make sure you sign up to reserve your spot. Now that? That is happy, happy running.
---