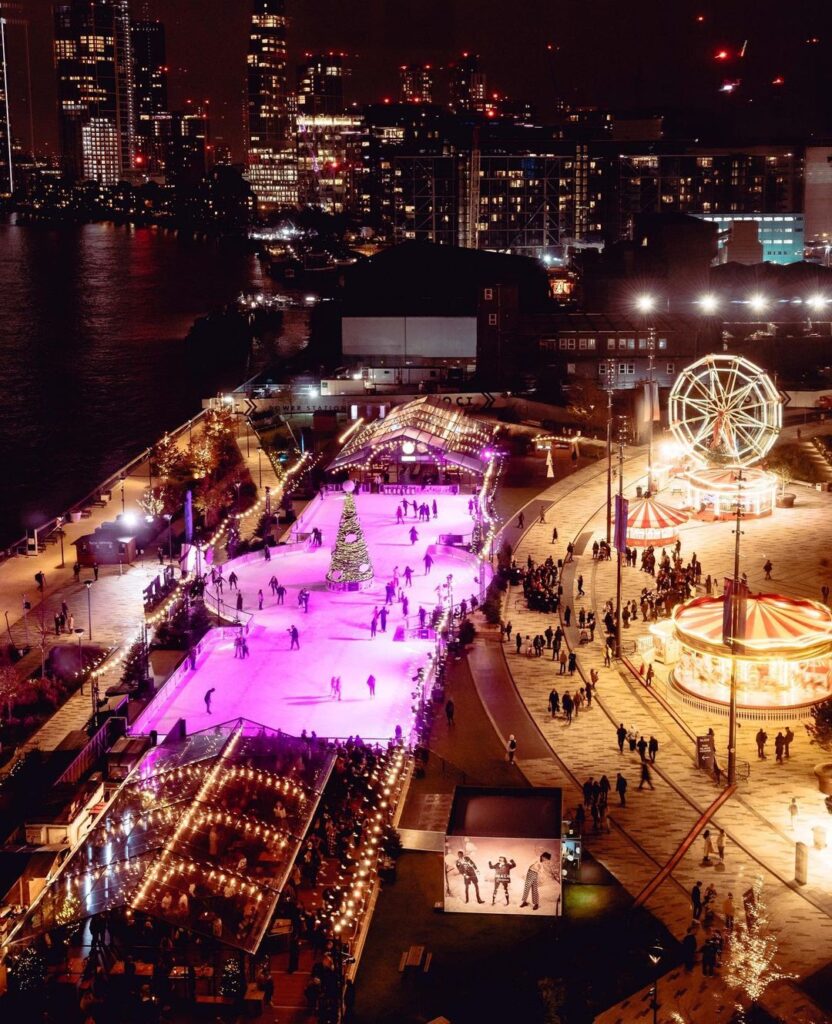 On the 5th December kick off the Christmas month in style with a Taylor Swift-themed skating evening at GLIDE- Battersea Power Station's very own ice skating rink. The rink has only been open for a few weeks, but has already caused quite the stir. You've probably seen it plastered all over your IG feeds, on your favourite influencers stores, on our page… if you've not seen it, where have you been and are you ok?
Now things are getting even cooler. On the 5th at 6pm GLIDE will be playing exclusively Taylor Swift tunes. Slip to Blank Space, slide to Bad Blood or pretend you're in your own fairy tail when Love Story comes on. Whatever your mood and whatever your skating prowess is, with Swifty serenading you, it is going to be a great time.
P.s- if you're a student you'll even get a complimentary drink thrown in with your session. The perfect antidote to those pre-skating nerves!
---