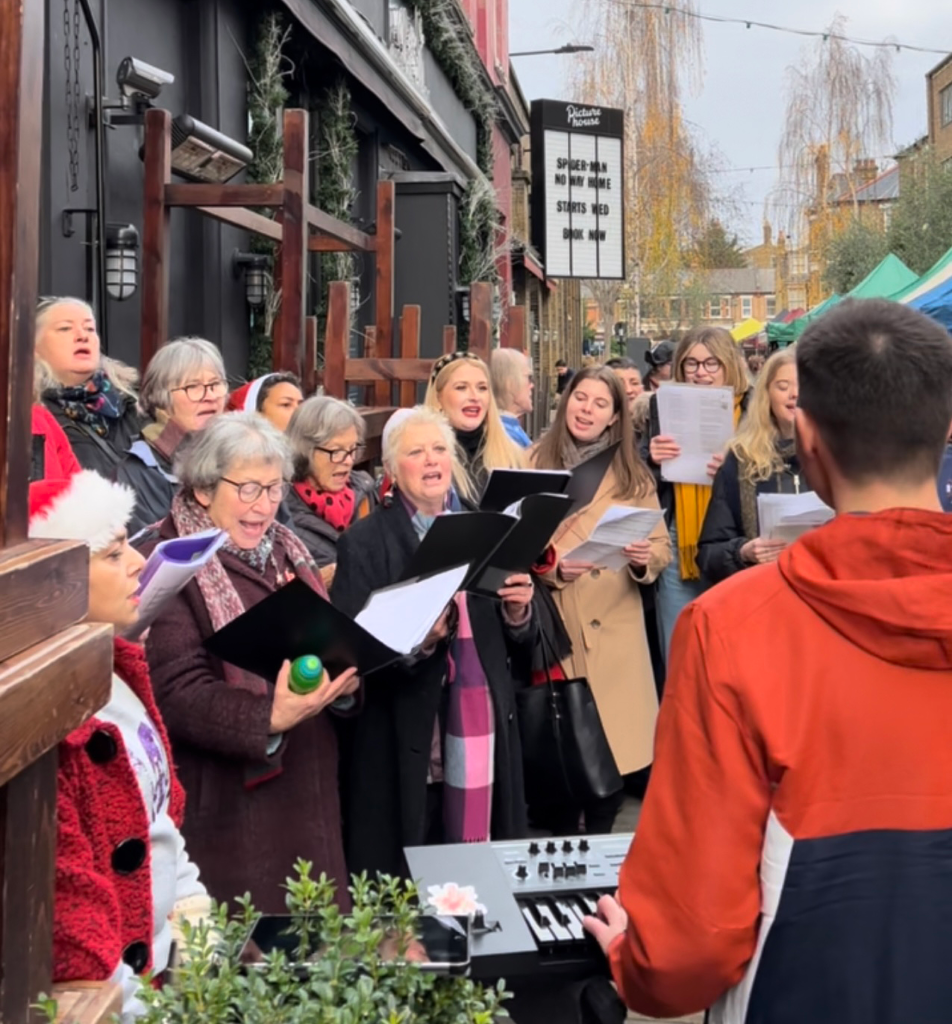 Whether you are after a perfect Christmas tree, an interesting vegetable side dish for your festive dinner party or a doughnut to fuel your shopping Venn Street on a Saturday is an easy win. They've got loads of things going on this December, so here's a comprehensive list of all things Venn Street:
Every Saturday in December
The Saturday Christmas Markets will be on every Saturday including Christmas Eve (so that's the 3rd, 10th, 17th and 24th) and the Venn Street traders will be out in merry force. Expect to see your usual favourites around, as well as some fun Christmassy specials. Natural Born Wine (https://www.naturalbornwine.com) will be serving up organic mulled wine to go, ready to keep you cosy as you browse. All Saturdays excluding the 24th will see a very festive Venn Street Flowers, who will be pitching up with Christmas trees, wreaths and bouquets- a perfect spot for any leafy decorations or gifts your are in need of.
10th December
Clapham' Community Choir will be taking to the stage with all your favourite carols. Grab a mince pie and join in the descant.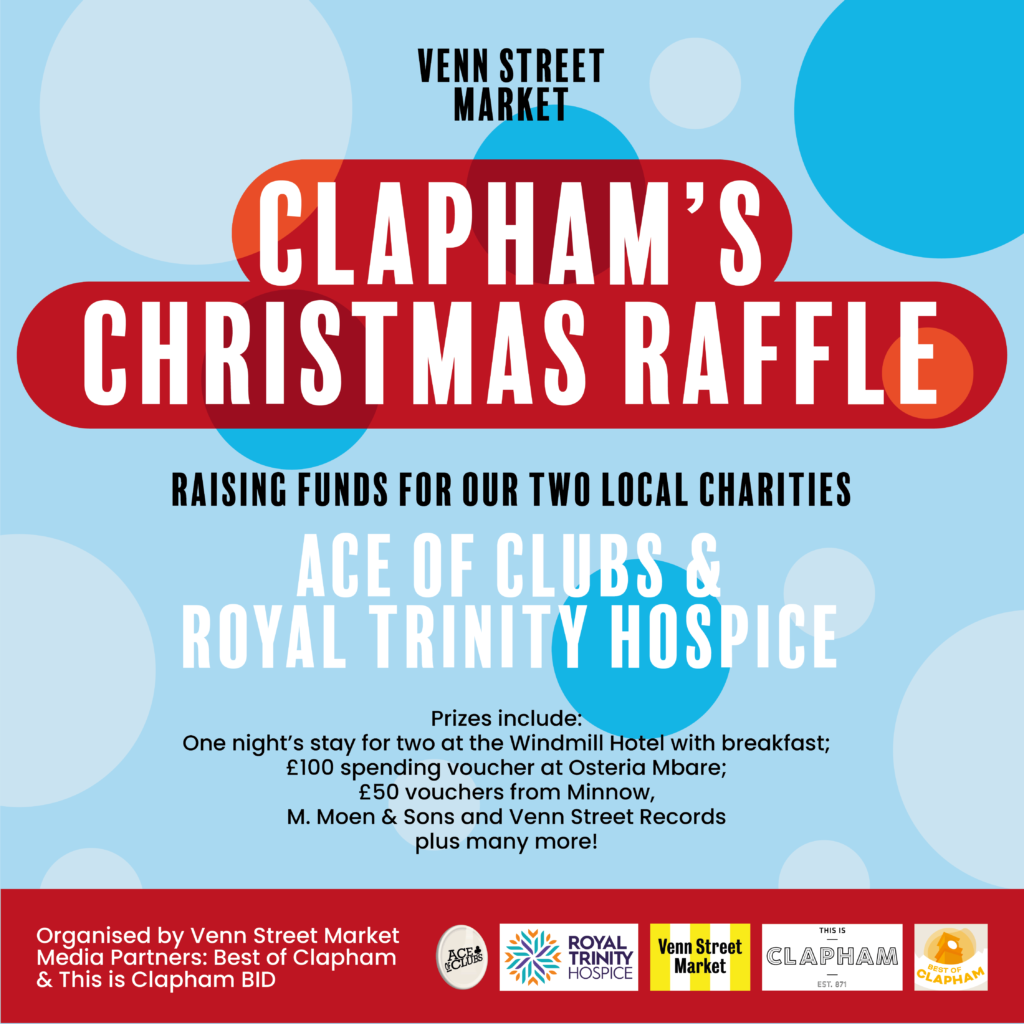 12th December
The Clapham Christmas Raffle draw! Only £2 for a ticket for a very worth cause. Get your tickets and read all about it in our article here.
17th December
The Crystal Palace Brass Band will be accompanying a sing-a-long with their trombones and trumpets.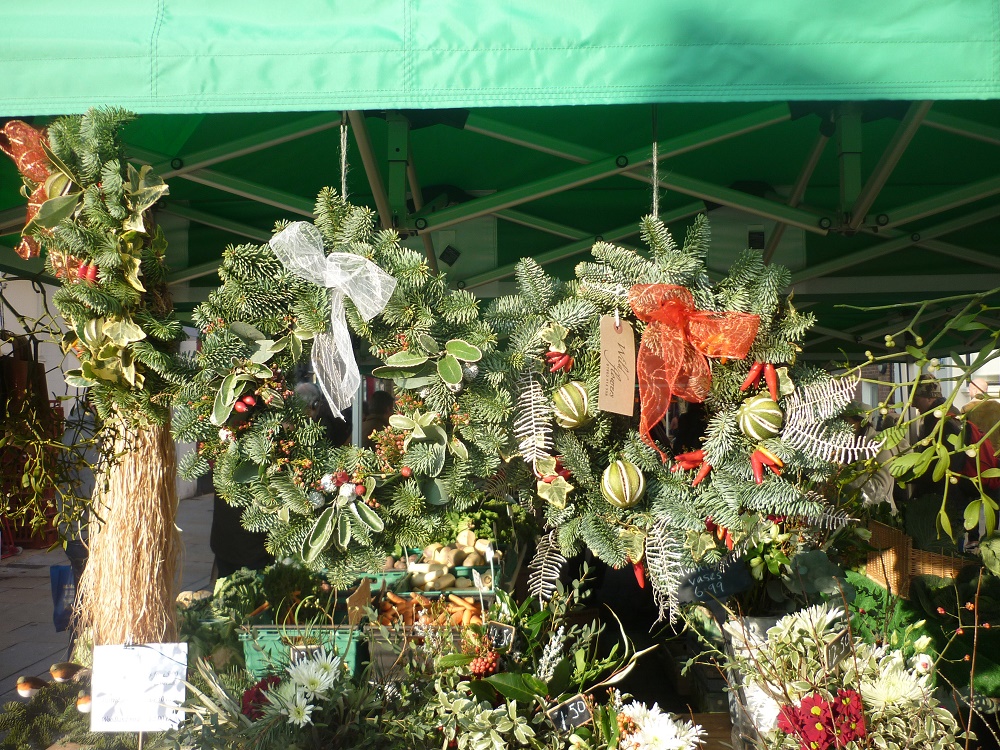 24th December
If you've left things till last minute, don't fret. Make like Santa and do a mad dash on Chrimbo eve. You'll find the following traders out:
Teds Veg – British fruit & veg
Greener Greens – organic & biodynamic fruit & veg
Natural Born Wine – natural Italian, Spanish & Californian bottled wines and hot mulled wine by the cup!
Oliviers Bakery – French bakery
Breadwinners – organic breads
Heritage Cheese – British & Irish cheeses and hams
Une Normande a Londres – French cheeses, charcuterie and preserves
Olive & Co – Mediterranean olives, pickled vegetables and dips
Finest Fayre – handmade scotch eggs
Julio's – Italian arancini
Cotton & Olive – Tactile home textiles infused with Turkish weaving heritage
Kikapu – Colourful Indian handmade cotton wrap jackets & handwoven bags
Wiley Cat Art – Original & rare French Art Deco / Nouveau / Surrealist prints
Venn Street Market operates every Saturday from 10am to 3pm, and what a merry time it will be.
---