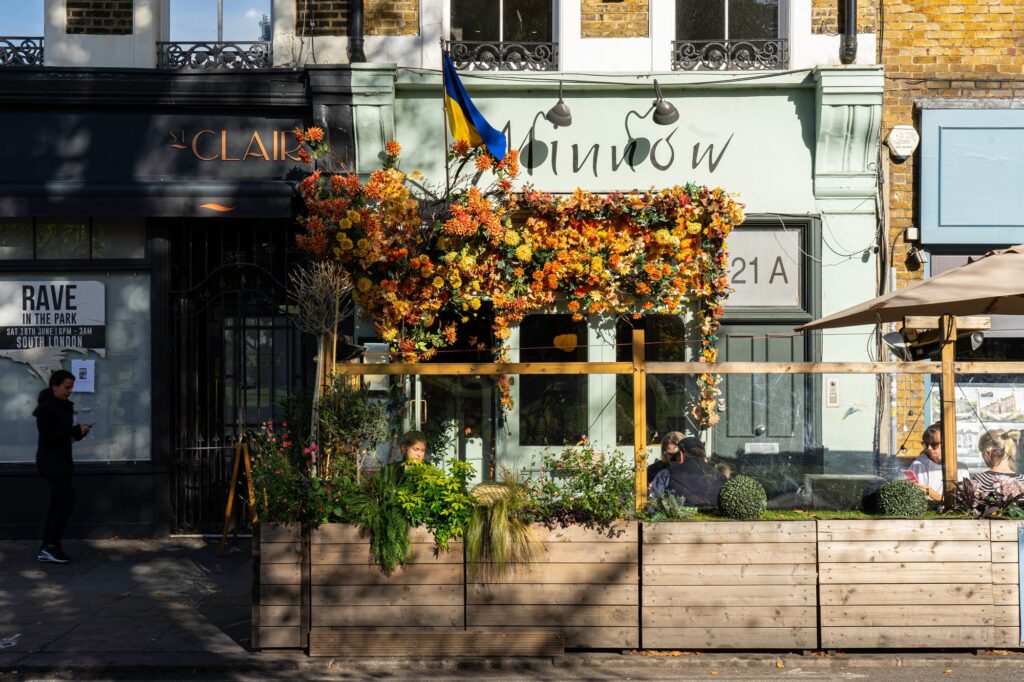 Minnow is such a comforting spot for us- like your favourite movie, it's an all year round staple that you can keep on going back to again and again. In the summer months the street-side seating is a relaxing spot to watch the world go by with a cold beer, and in the winter it's lovely to cosy up under the heaters with a blanket and a mulled wine. Their spot in Old Town really is one of the most iconic but it isn't just the location that sells Minnow. The food that they produce is always bang on; it's simple, seasonal and exactly what you were craving.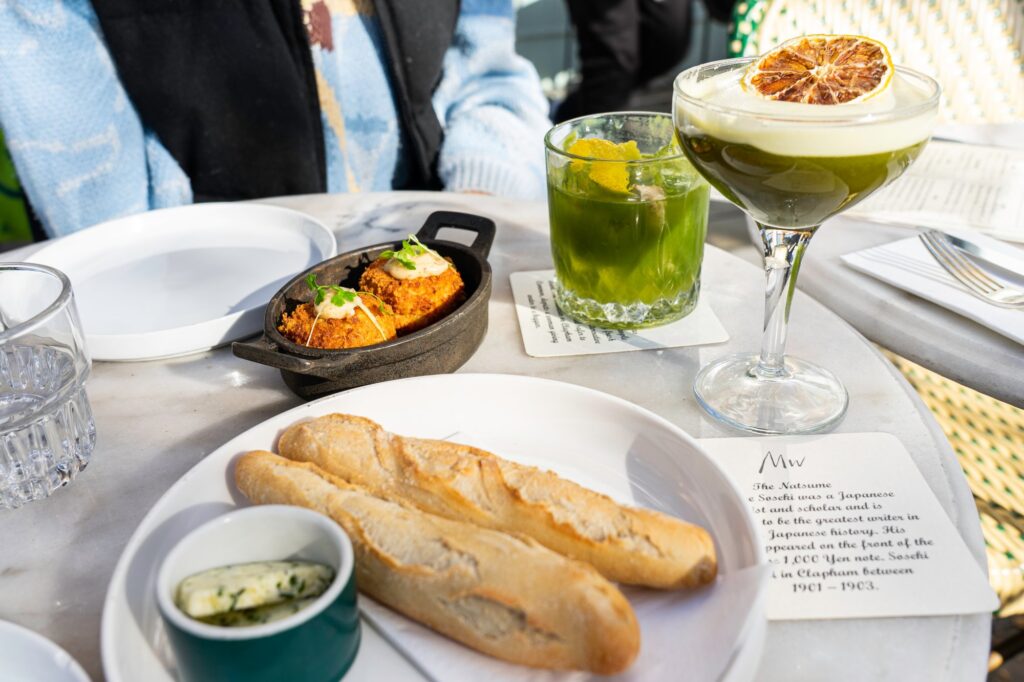 They've just bought out their brand new autumn/winter menu and we went over to try out some of that cosy goodness. To start we had some delicious cocktails. All of the house cocktails (bar 'The Minnow') come with a little history lesson- all three are based on historic figures in Clapham and are served on a coaster printed with the corresponding story. The Natsume was a really refreshing sake based drink inspired by the Japanese author who spent some of his life living in Clapham. The Temperance was bourbon based, and with its ginger and lemon flavourings felt deceptively healthy. It takes its name from the fountain just across Minnow on the Common, which shows a woman giving water to a thirsty beggar. To go with these cocktails we had a couple of snacks; warm bread with a zingy herb butter and a couple of oozing ham croquettes. We don't think there is a better way to kick off a meal.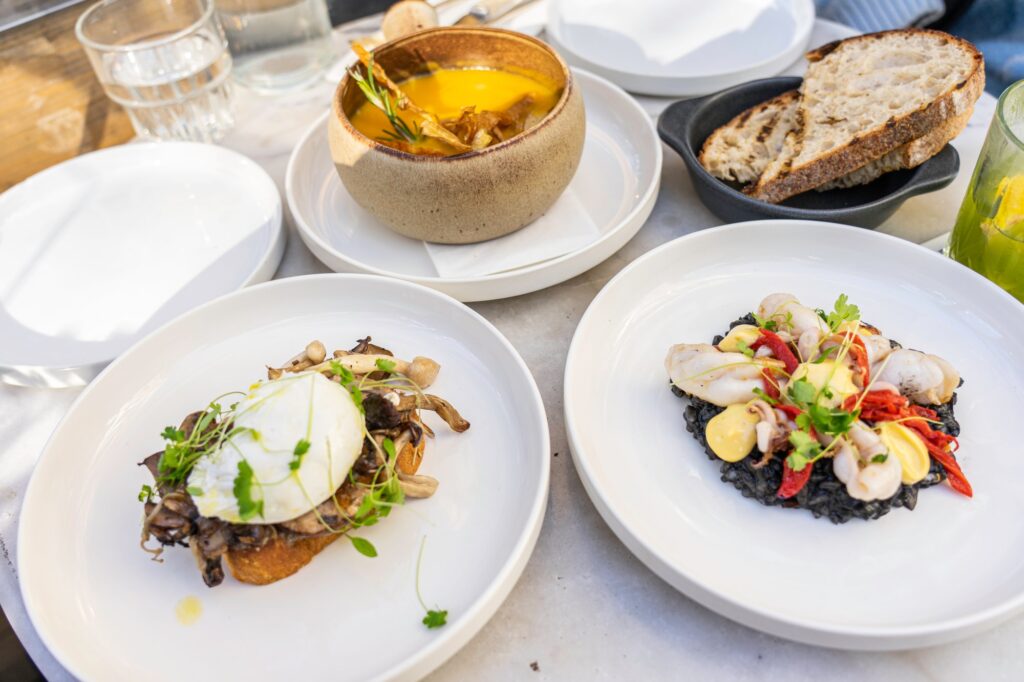 To start we tried out the butternut squash soup, the wild mushrooms on toast and the pan fried squid on black ink rice. Soup can sometimes be a 'boring' order but this one really defied that stereotype… it came with crisped up squash skin elaborately scattered on top and the chargrilled bread that accompanied it added a smokey flavour that reminded us of bonfire nights. Ultimate autumnal cosiness. The wild mushrooms were luxurious; spiked with truffle and topped with a poached egg it really was a mouthful of indulgence. And the squid was a beautiful dish- the stark contrast between the black ink rice and the pink squid was almost as good to look at as it was to eat. This was an impressive trio of starters that really showed Minnow embracing seasonal flavours in their finest way.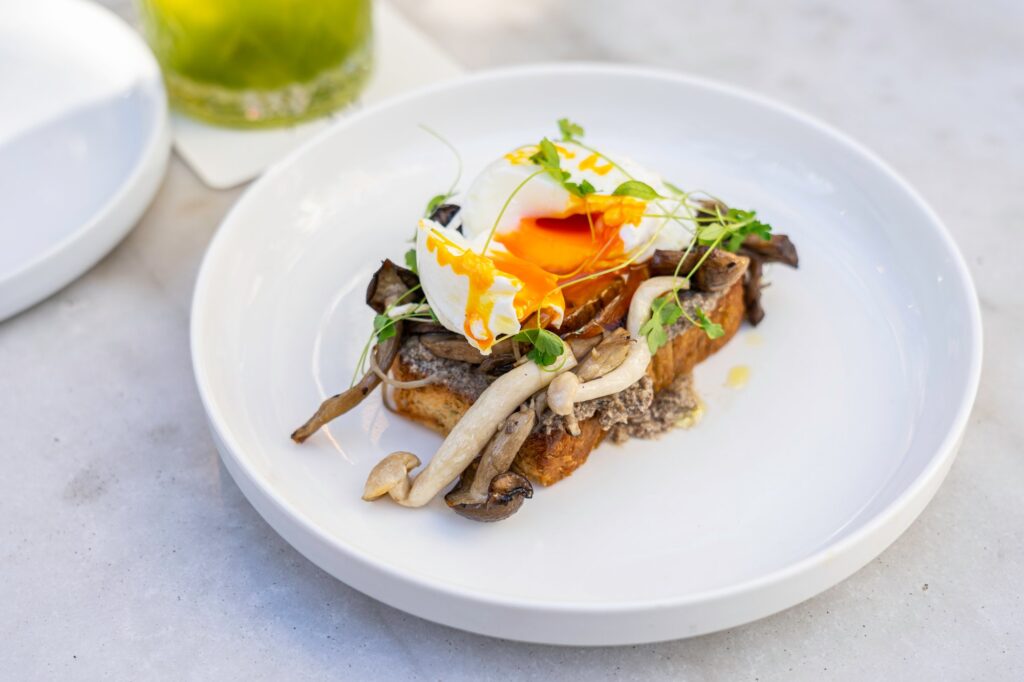 For the main events we, again, got a trio of dishes to try. The grilled duck came with a rich port sauce and was finished spectacularly with edible flowers- this plate was an absolute treat, especially when paired with a perfectly crispy-on-top-creamy-in-the-middle potato dauphinoise. The sea bream on celeriac purée was cooked so the fish flaked away deliciously and we loved swiping some of the truffle chips through that unctuous sauce. Finally, the cauliflower steak. A fantastic alternative for those staying away from any animal product this was a hearty chargrilled slab of the stuff; topped with crunchy chickpeas and with hints of harrisa for texture and taste it was really, really good. We loved having this one with the spicy cavolo nero on the side for even more zing.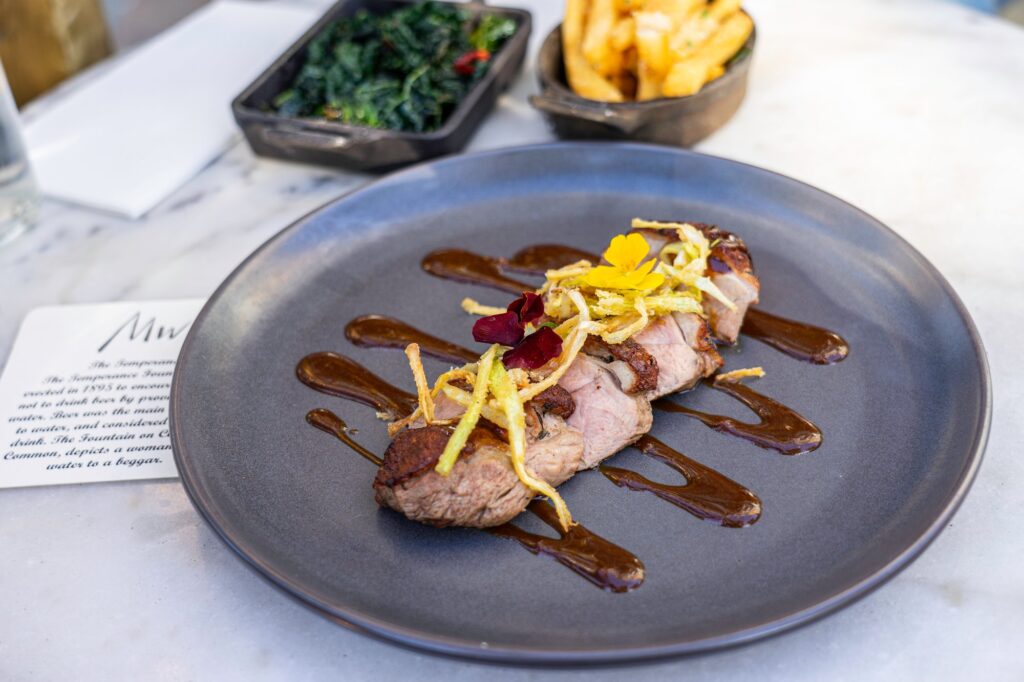 Minnow never gets the food wrong and this menu really shows that. It displays the very finest of autumn's flavours that will get you dreaming about picking pumpkins, watching fireworks and running through fallen leaves. And you'll be able to try it out all the way through winter- why not treat yourself to their early evening supper deal where you can get 2 courses for just £22 from Monday-Wednesday between 5.30pm and 6.30pm? Or head down on a Sunday with a bottle of red at their BYOB roast club. Though Minnow can sometimes be championed (rightly) for their amazing outdoor space, they've got amazing spaces indoors too; bring bigger groups to their cosy indoor areas which are perfect for celebrations, or cosy up with a date in their more intimate inside restaurant. Food, drinks and top hosting spaces… Minnow can, quite literally, do it all.
---
Copyright - Unless otherwise stated all contents of this website are © 2022 - Octo Media Ltd - All Rights Reserved - Full details for the use of materials on this site can be found in the Terms & Conditions