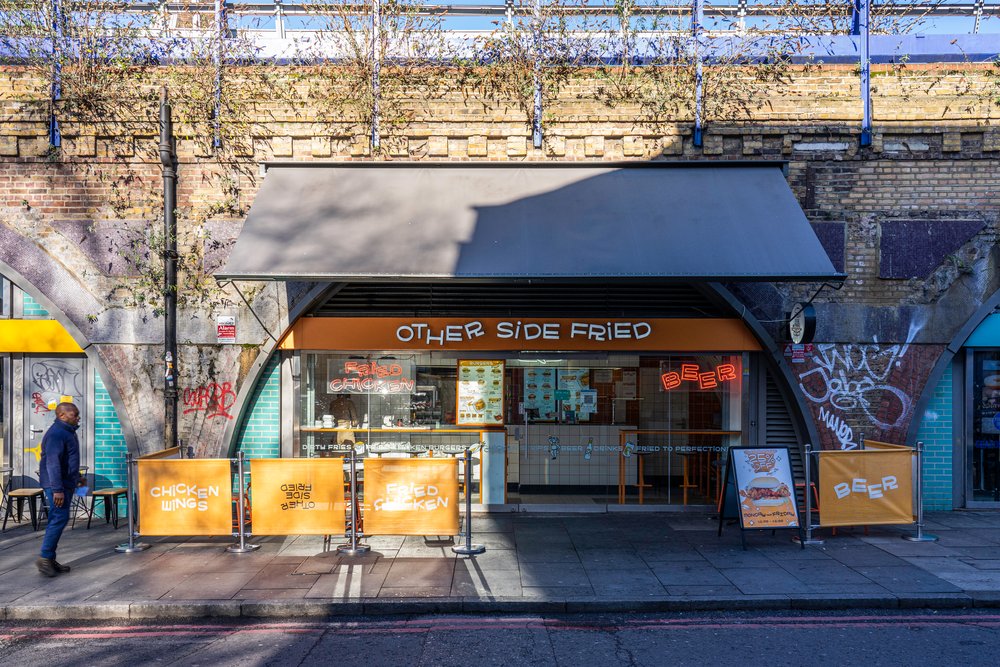 You've probably zoomed past Atlantic Road on a mad dash to the tube a thousand times without appreciating some of the hidden gems hiding under the arches. Other Side Fried is one of those gems. You've sniffed it as you've gone past, there is nothing more tempting or more likely to get a stomach growling then the smell of freshly frying chicken.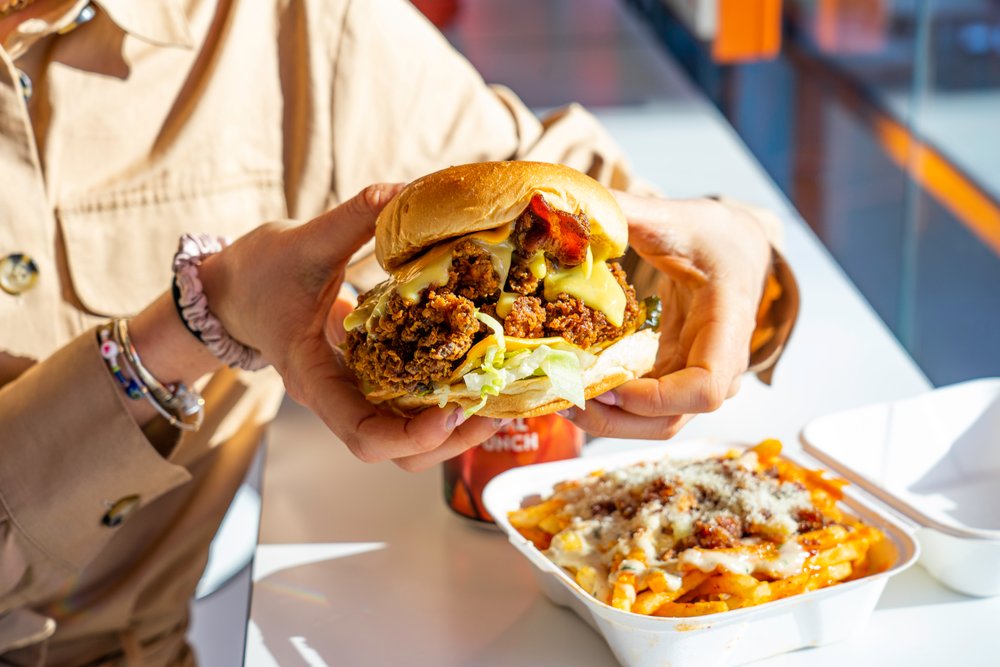 Which happens to be exactly what they specialise in. Other Side Fried have a menu that is surprisingly varied, considering chicken is the only meat they serve. Burgers take up the majority of the menu and they've got everything from the classics to a garlic butter number. They've also got wings, tenders and some deliciously carby sides like tater tots and dirty fries. Vegans are welcome too- a vegan burger and dirty tots make the menu a little more inclusive.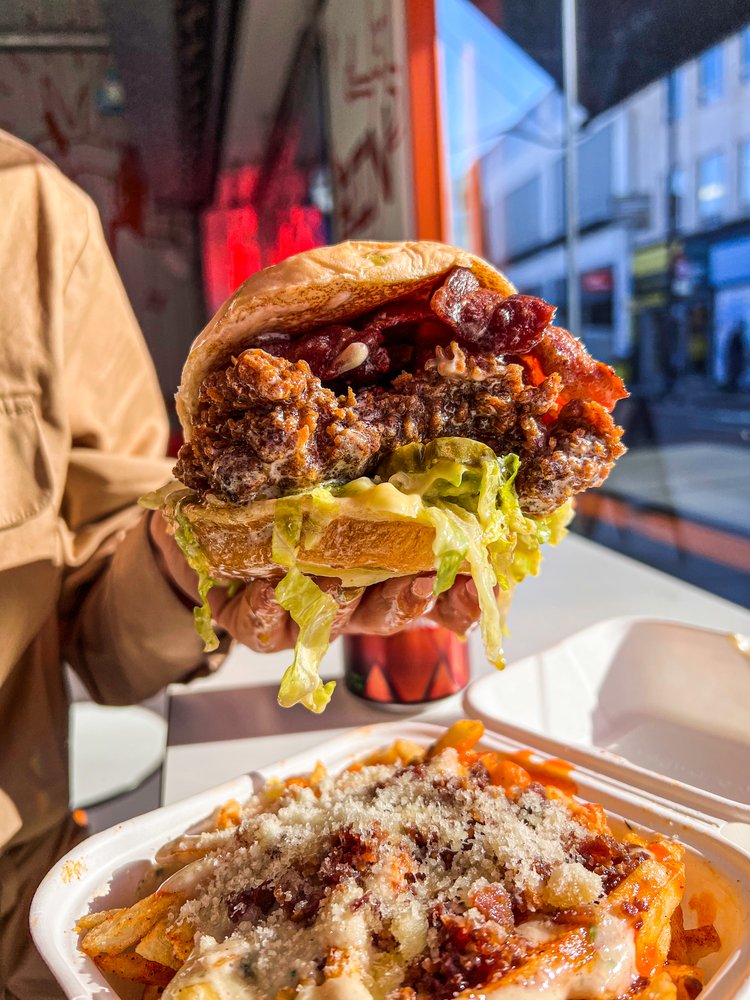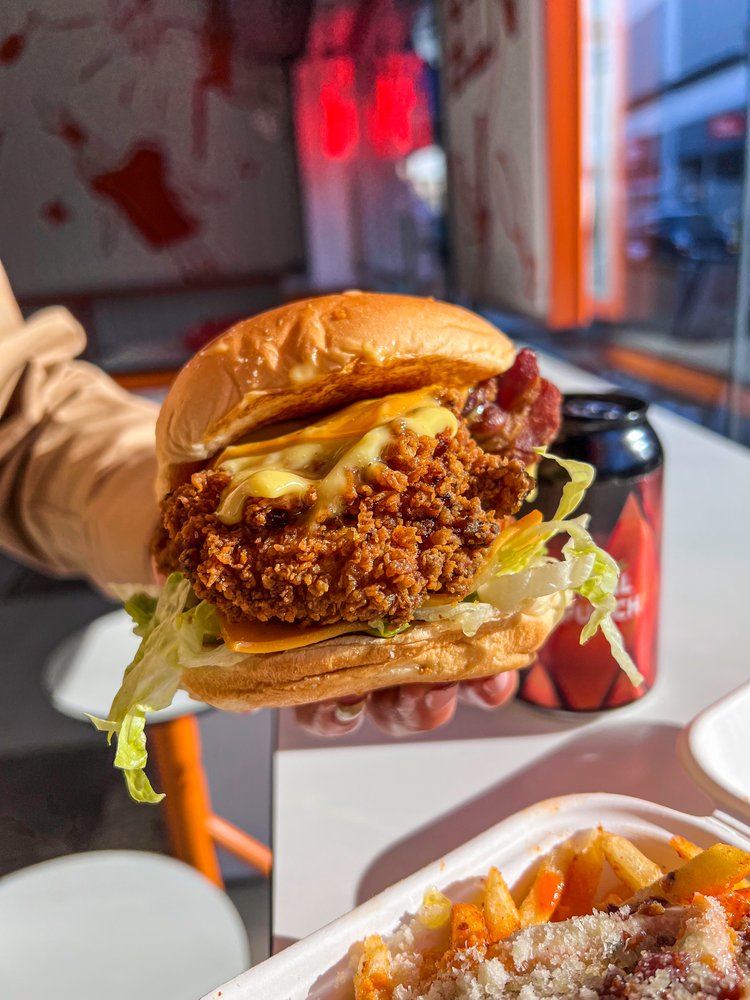 The interesting thing about this place is that it isn't just a classic nip in, take out joint (although it does lean more that way). If time is on your side we'd recommend pulling up a seat by the expansive windows- there's no better place to people watch. We tucked into the honey butter burger and the bacon cheese. Both dripping with flavour (literally in the case of the honey butter) they were pure lunchtime goodness and a thousand times better than your high street fast-food chains.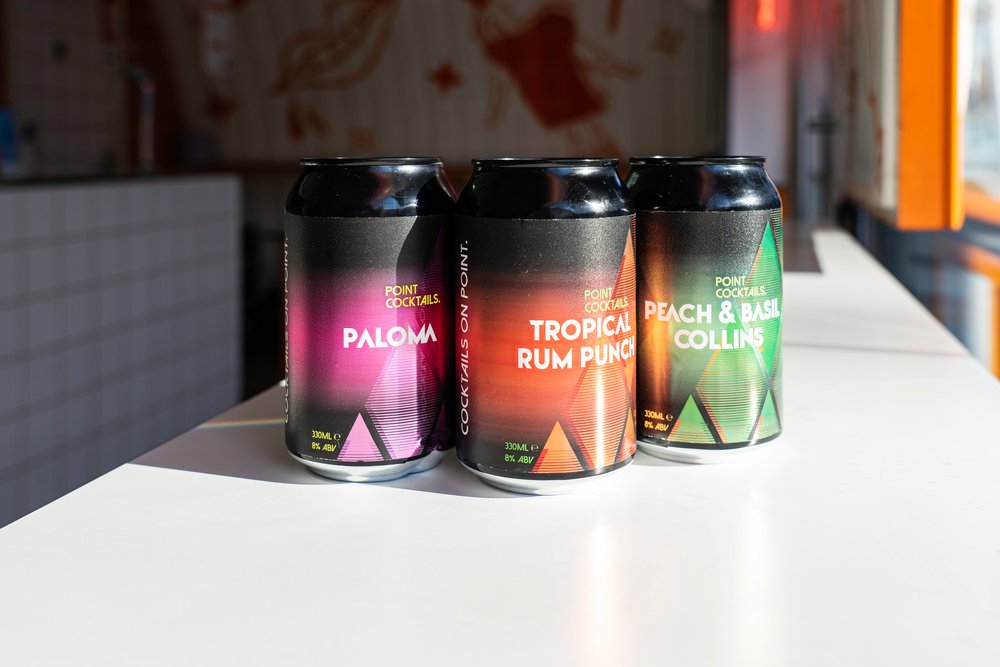 They've just added tinned cocktails to the menu to join their beers and soft drinks. We know what you're thinking, but these are nothing like the Sainsbury's tinnies that taste like a hangover before you've even woken up. Three different, interesting flavours (Paloma, tropical rum punch and a peach & basil collins) by Point Cocktails all slip down easily and are served with a smile by their incredibly friendly team. Now just try and get KFC to do that.
---