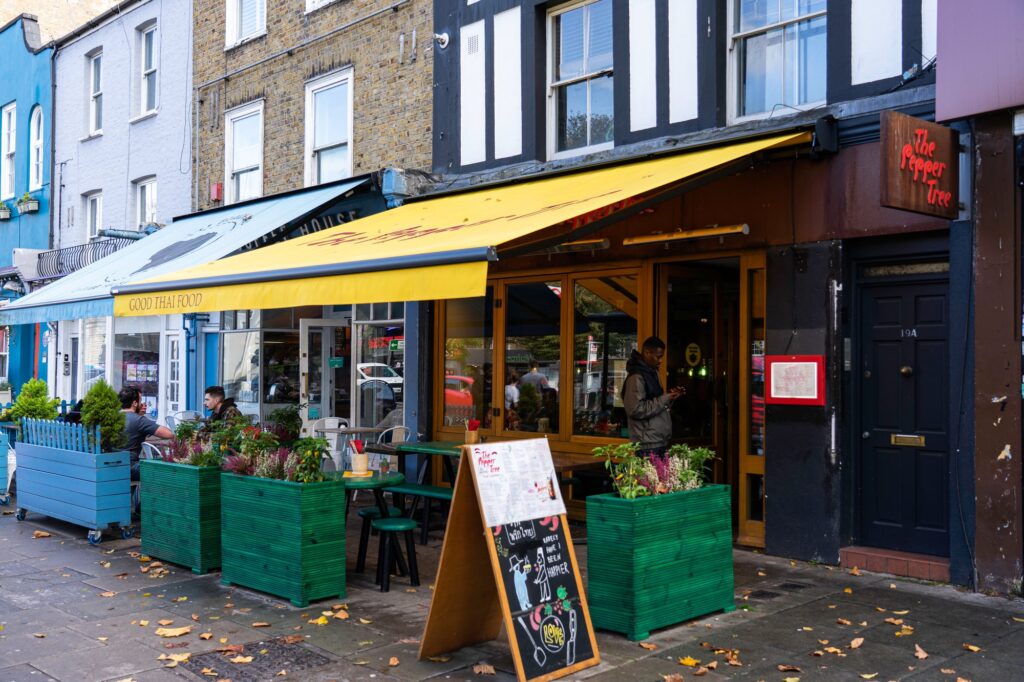 We love The Pepper Tree- it's a reliably delicious restaurant and their casual atmosphere combined with their unfussy yet high quality food makes it an addictive place that we can't help going back to again and again. So, of course, when we heard rumours that they'd switched up the menu we were down like a shot.
Something The Pepper Tree does really well is their Thai Tea. If you have tried it before, then you already know it's a must order. If you've not tried this before then what are you waiting for? It's a must order! The Pepper Tree are doing it in two versions; the classic chilled one comes long and over ice, with a pool of sweet condensed milk which complements that slightly bitter tea taste. Truly delicious. The hot tea is packed with mint, lemon and lime and, if you're feeling like spicing things up, get it with a shot of an authentic Thai spirit. It reminded us a little of a Hot Toddy and was ultimate warmth in a cup.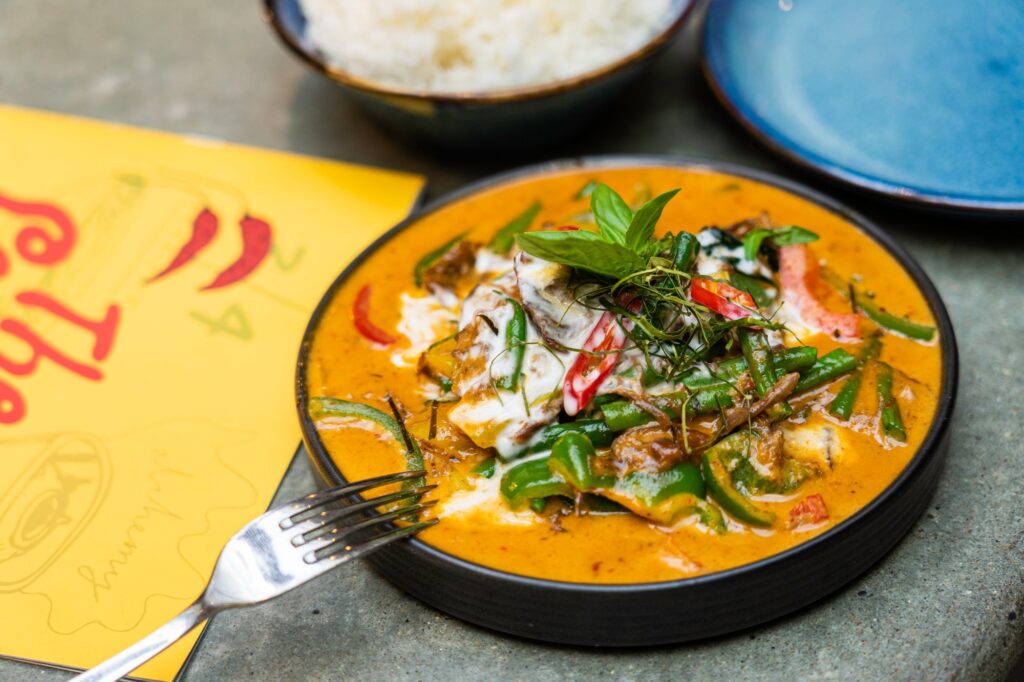 To start we got the aptly named 'Popular Plates'. A sharing selection of all our Pepper Tree favourites; 2 each of the sweetcorn cakes, spring rolls, sesame prawn toast and chicken satay skewers. This was an ideal situation for when you can't quite decide which starter you are craving; a little nibble of each really hits the spot. Special shout out those sweetcorn cakes- they look unassuming but are crispy patties of goodness that are begging to be dunked in some sweet chilli sauce. So good.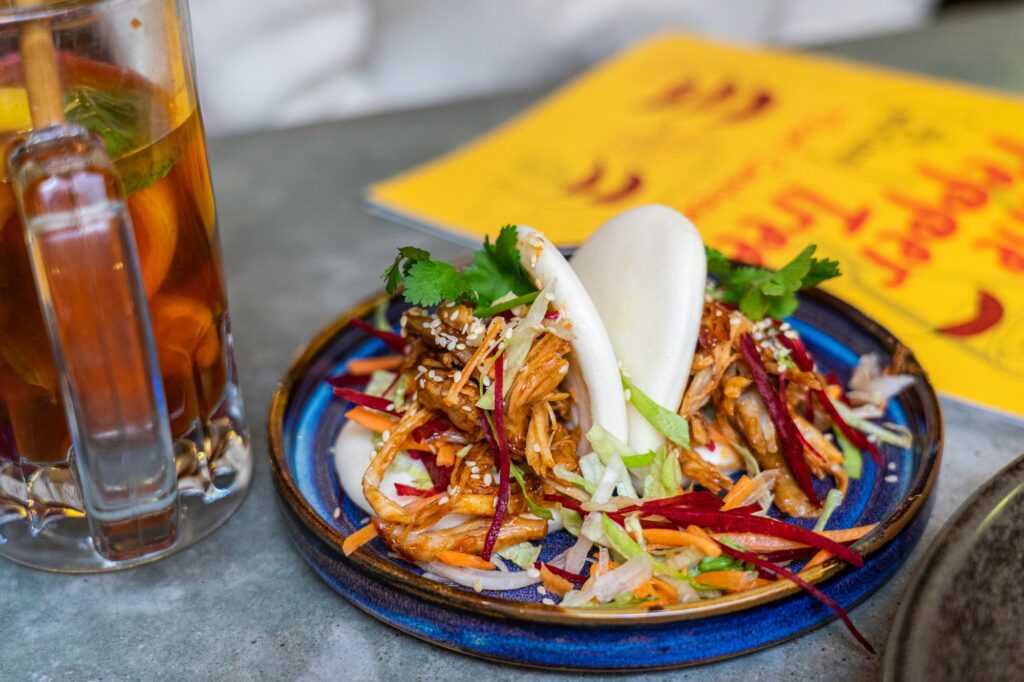 Following that came a duo of bao buns. Pepper Tree have four flavour choices on the menu; popcorn shrimp, hoi sin duck, beef short rib and the tamarind pulled pork. We went for that final option and really enjoyed it. The sweetness of the tamarind and the richness of the pork made the whole mouthful seriously luxurious.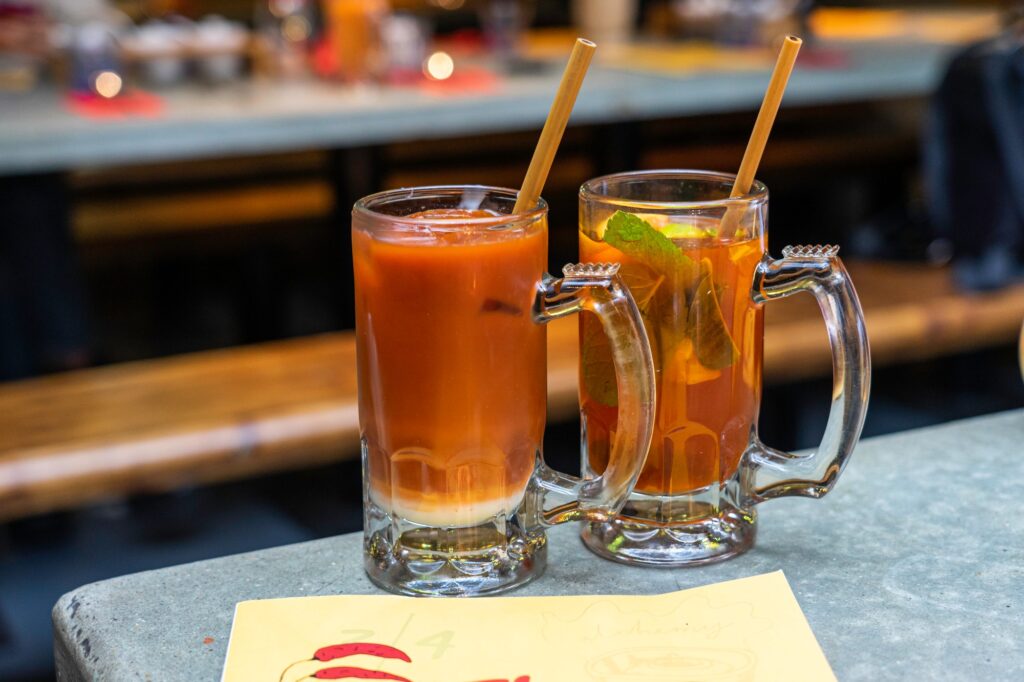 For mains we got the short rib panaeng, as was enthusiastically recommended to us. An 'extremely sexy dish' is what we were promised, and an 'extremely sexy dish' is what we got. The short rib was fall apart soft and was perfect with a side of rice to absorb even more of the addictively spiced sauce. The grand finale was a yellowbean cake, warm and topped with melty vanilla ice-cream and mango puree. This was something little different; the flavour of the yellowbean was delicate and the texture of the bake itself was extra squidgy which made it almost impossible to stop putting our spoon back in for another bite.
These new elements to the menu were truly great. They've kept the majority of their classic dishes too though, so you don't need to worry that your go-to order will have disappeared. However, we'd highly recommend pushing the boat out and trying out some of these new dishes. The Pepper Tree have yet to fail us on a new meal and we are sure these new flavours will quickly become your new favourite too.
---
Copyright - Unless otherwise stated all contents of this website are © 2022 - Octo Media Ltd - All Rights Reserved - Full details for the use of materials on this site can be found in the Terms & Conditions