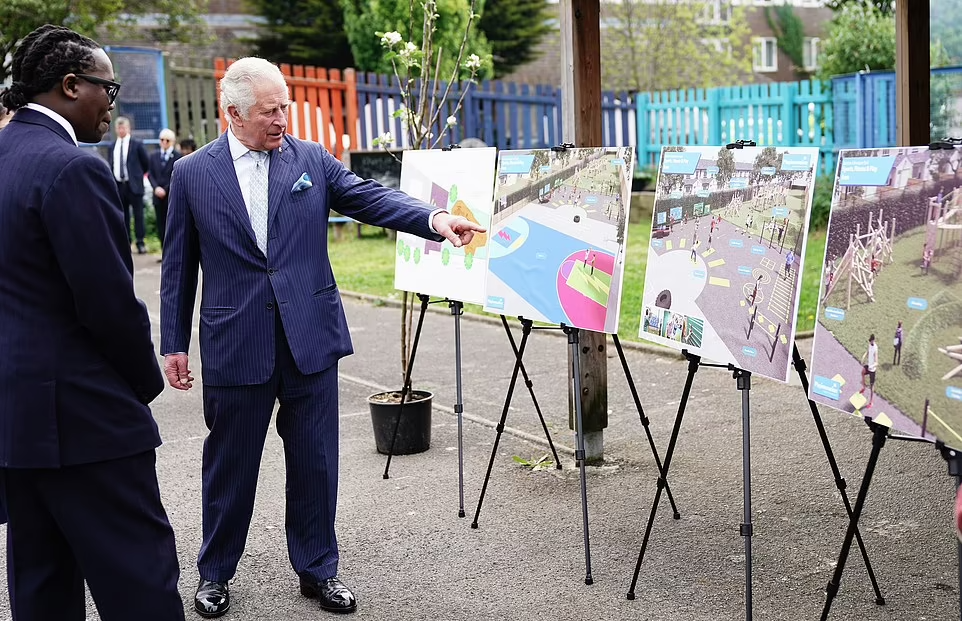 Prince Charles ventured down to Brixton today to view plans for Dexter's Adventure Playground, the space just off Railton Rd. Whilst here, he met with charity BigKids (who, by the way, are throwing an evening cook off over at The Clapham North later this month) and even high-fived a local food truck chef.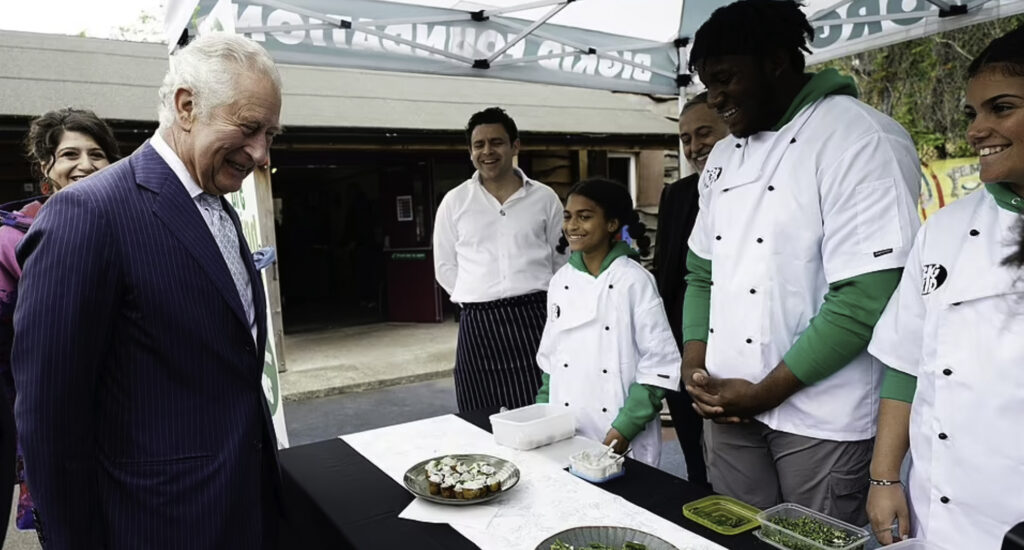 The Dexters Adventure Playground is a project supported by the BigKid foundation, a charity that aims to keep young people out of violence and in education. Patron of the charity Sir Kenneth Aphunezi Olisa and the founder of BigKid Shaninga Marasha hosted the Prince of Wales, who had a look at plans for the new play area before chatting with members and volunteers in the charity.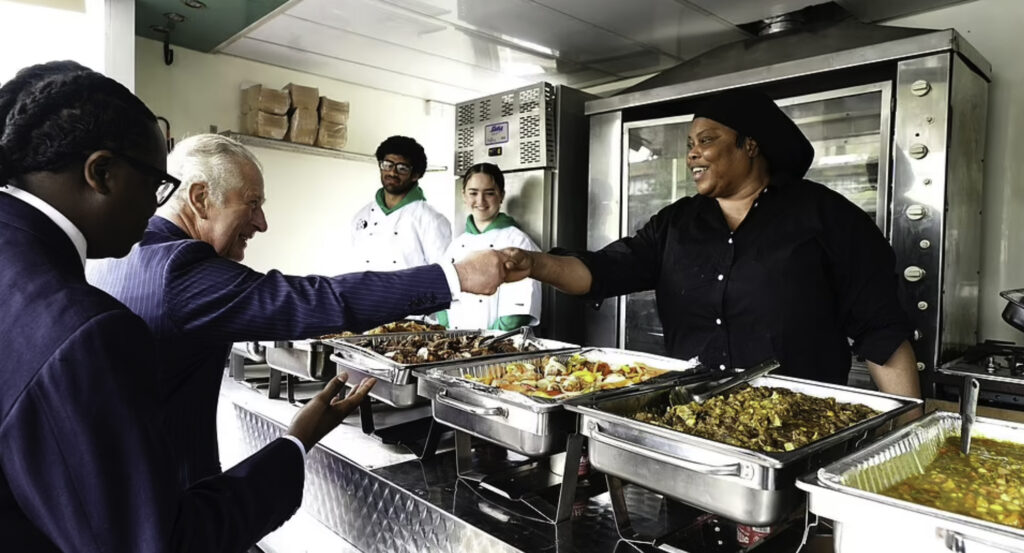 The Cook Off enterprise branch of the foundation offered up some of their recent foodie creations and the future King of England even had time to get chummy with the local food truck chef, Maureen.
---