If you're looking to get sporty, looking to make some friends or just looking to fill those quiet hours that pop up in your week, why not try out a new sport? The Common is a hub of physical activity throughout the week, from Quidditch to HIIT workouts, there is something for you in one of these teams.
Touch Rugby
GO MAMMOTH // This one is for the commitment kings and queens. Sign up for a 12 week season of touch rugby. Intermediates and beginners matches happen every Saturday from 10am. Come as an individual, or, if you've already got your team ready to go, enter as a team. Check them out here.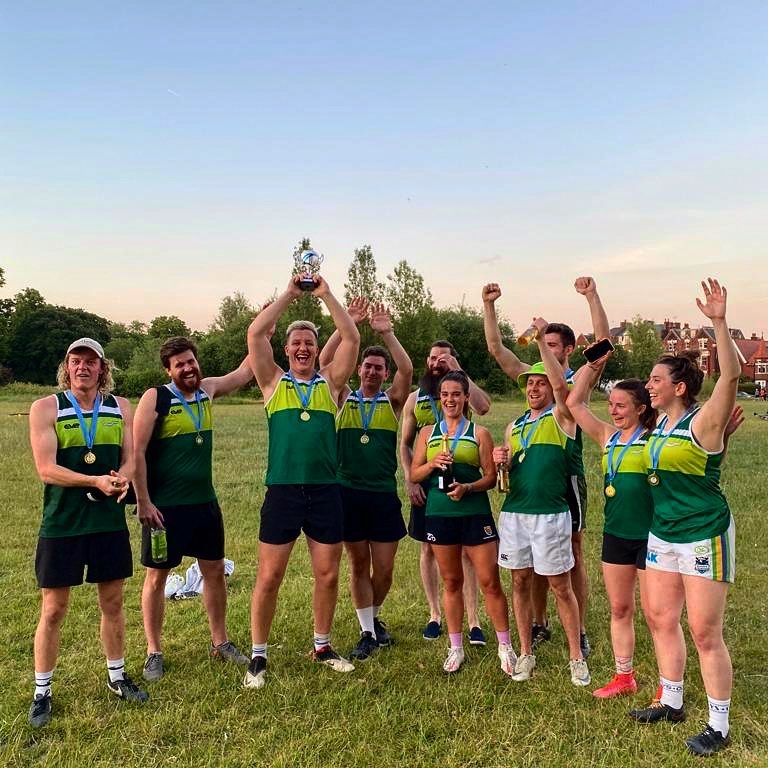 THE ELECTRIC ELS // A super fun touch team, with a big friendly community. You might have spotted them in their green vests when things get serious at Wednesday evening matches, but don't be fooled… They play hard and they celebrate hard too. Check them out here.
CLAPHAM SAINTS // This touch rugby team is free, informal and fun… just ask the 35 people that come every week. They practice every Tuesday on the Common at 6.30pm, and will welcome you solo or with a group of friends too. Check them out here.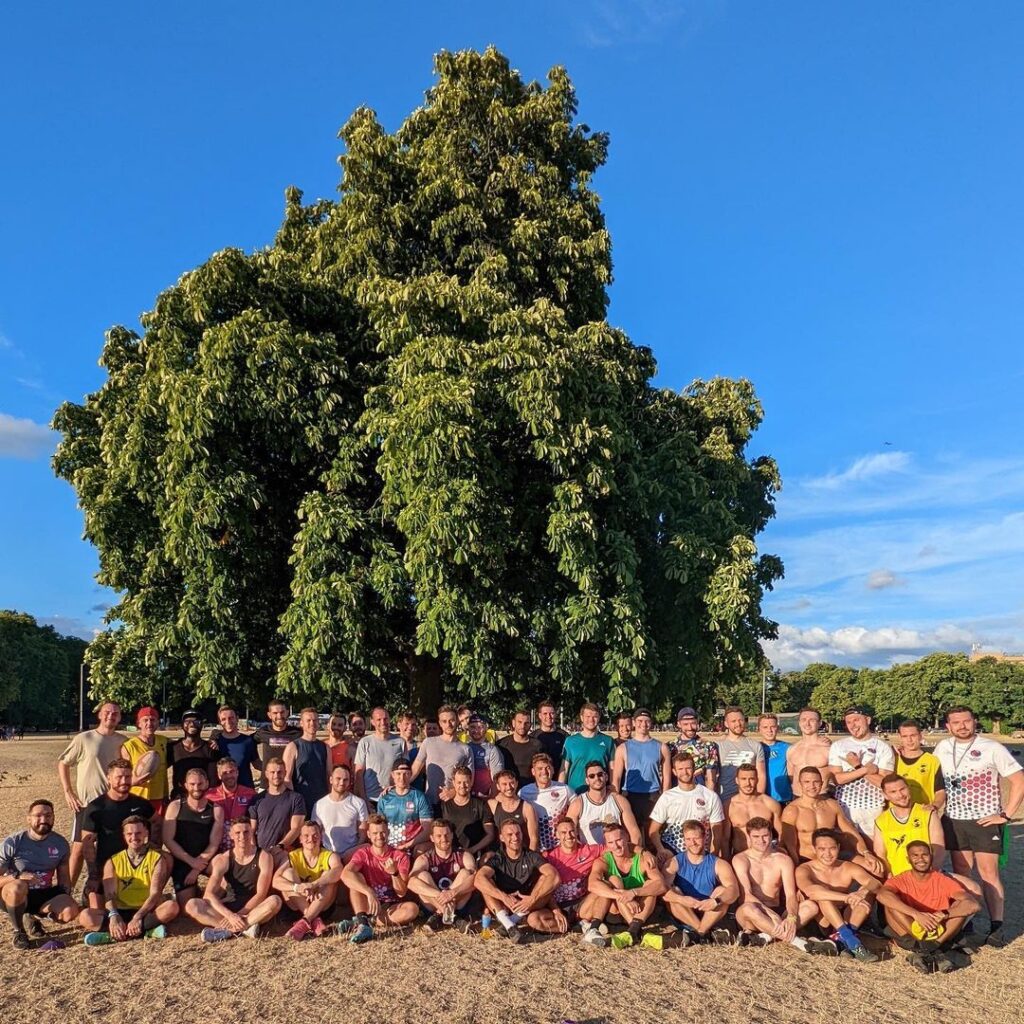 THE CLAPHAM FEELERS // An LGBTQ+ touch rugby men's team. They love to get serious on the pitch, but you'll also find them winding down and refreshing with drinks at the Saxon afterwards. Check them out here.
Workouts
PARK RUN // Ah, the old classic. A beautiful 5km loop around the Common that runs all year round. Every Saturday at 9am shake off that hangover and get a good workout in before the weekend hits. Check them out here.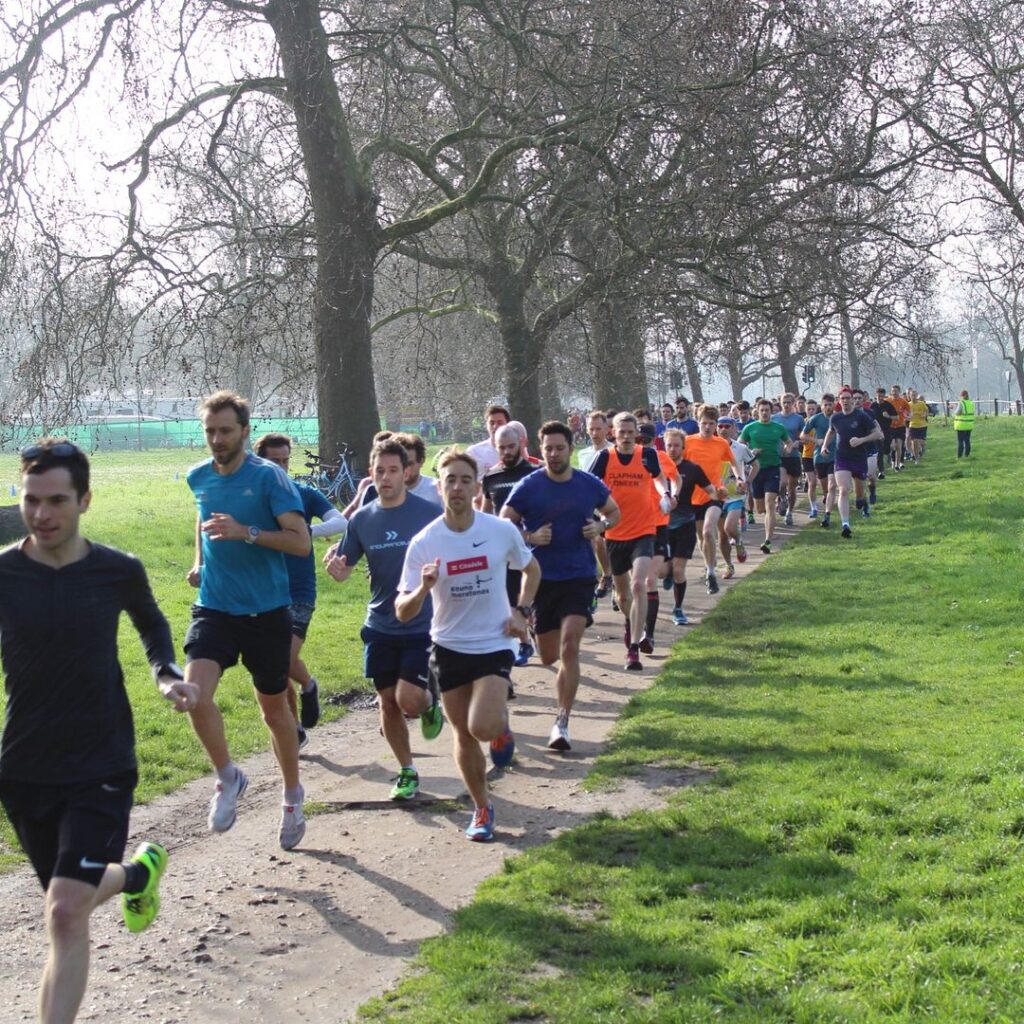 ONE ELEMENT // If you want to get fit with a group, but don't love a team sport then this could be just the thing. Workout in the great outdoors with a bunch of other people to keep you motivated. Plus, you can give a class a go for free! Check them out here.
AD FITNESS // This friendly working combines HIIT, circuits and bootcamp style training to really get you sweating. It is inclusive for any ability and aims to help you achieve your goals- whatever they are. Check them out here.
THE WEEKENDING // You can't miss them on the Common! Every Saturday a huge crowd turns out for The Weekending's workouts. Sweat, workout and have a really great time at this 'ultimate LGBTQIA+ strength & HIIT' class in the great outdoors. Follow them here.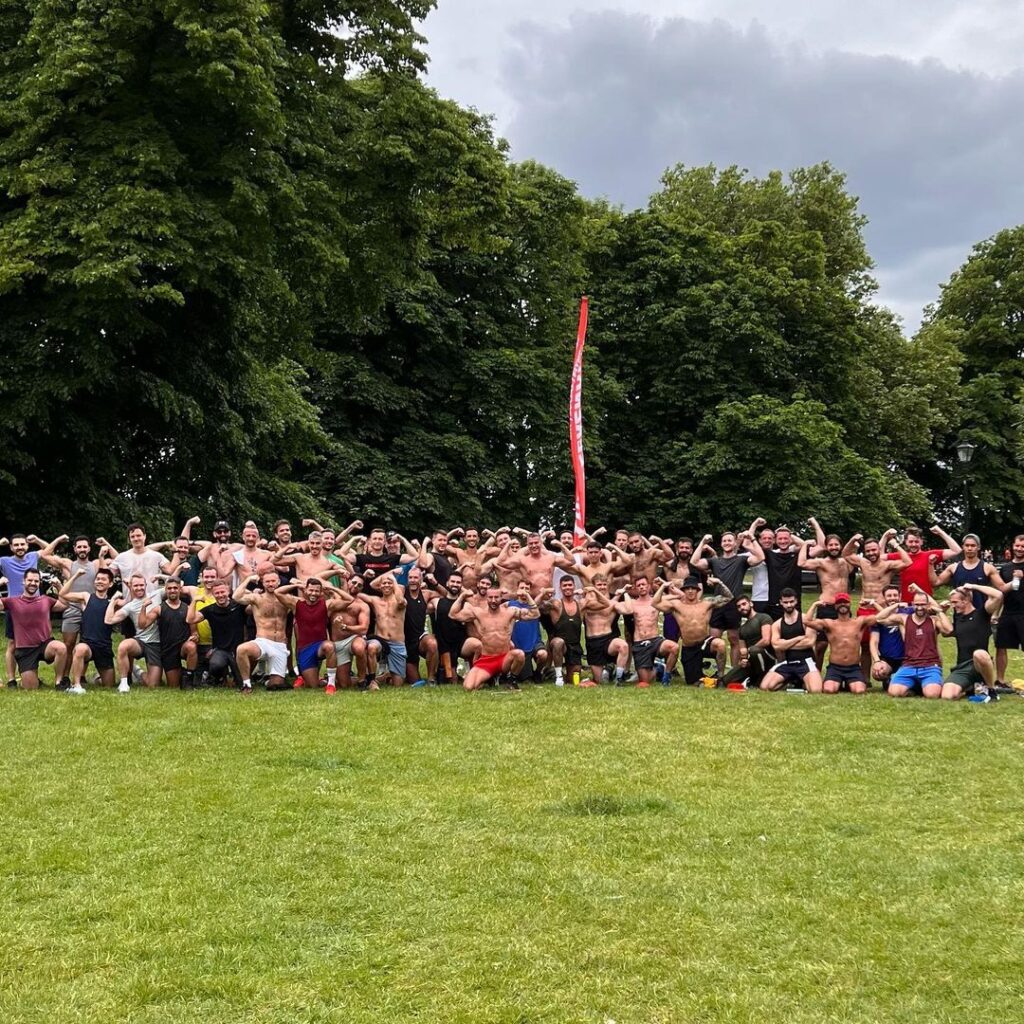 JE THRIVE // Want to thrive? Of course you do! This group of thrivers trains 3 times a week (Monday and Wednesday evenings and Sunday mornings). It's a fun bootcamp style class that will get those endorphins pumping. Check them out here.
Other
WANDSWORTH DEMONS // The best Australian rules football in the UK, this team meets to practice on the Common every Tuesday and Thursday at 6.30pm. They play matches most weekends (although there are some gaps in their schedule for their all important socials) and are strong contenders in the league too. Check them out here.
GO MAMMOTH // Also putting on a rounders show! Choose to play recreationally on either Monday nights or Tuesday nights and sign up to their 8 week series. Mega fun and a mega throwback to school days. Check them out here.
LADIES FOOTBALL ACADEMY // With the recent win from the Lionesses, we reckon this one is about to get even more popular. They are really inclusive in terms of ability, so whether you are a complete novice or if you know your way around a pitch you will be welcomed! Check them out here.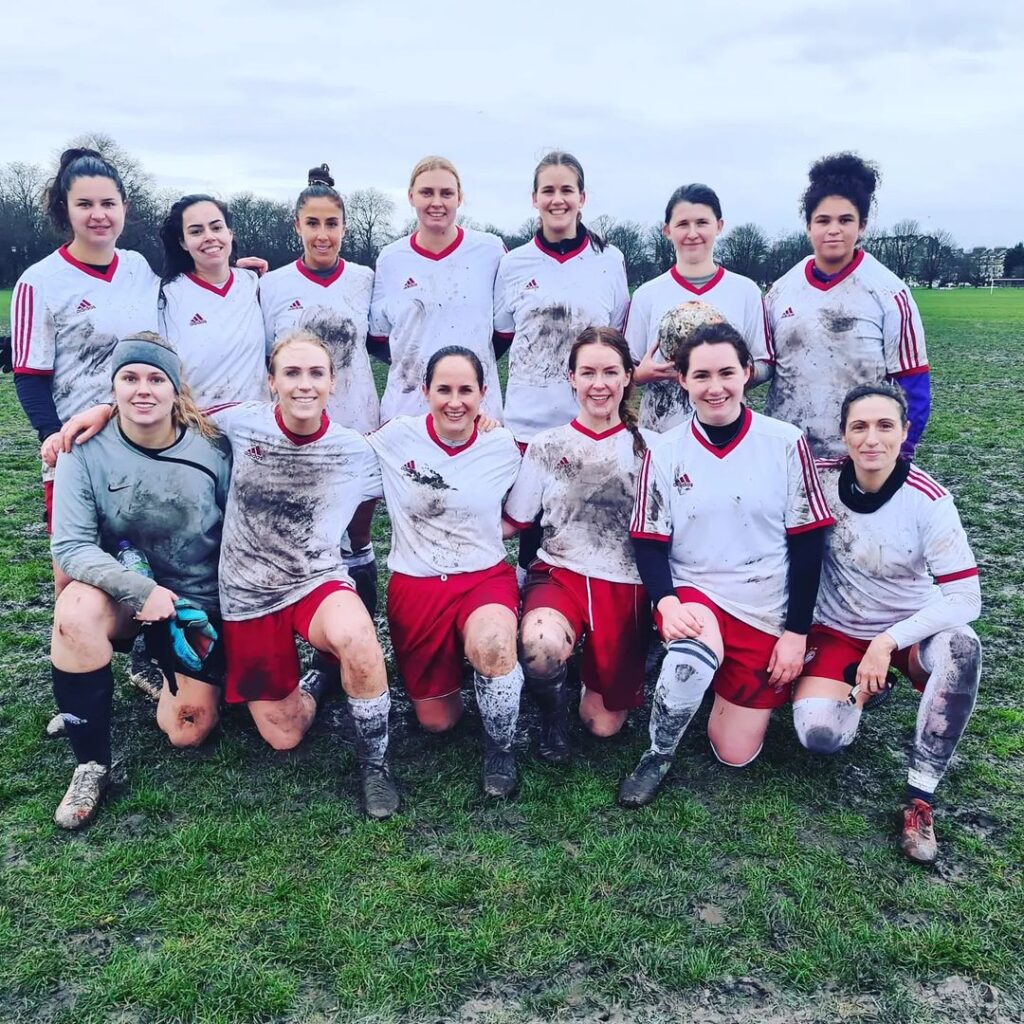 LONDON SPIKERS // If you are into a bit of Volleyball this is your team. This mens club aims to encourage those in the LGBTQ+ community to join in with some inclusive games. They've got teams covering all levels of ability too. Check them out here.
FOOTBALL FITNESS UNITED // Shake off your Monday and head down at 6.30pm to get this hybrid workout in. A mix of football-inspired movements will mean you forget you're even sweating! Check them out here.
ACRO JAM // Release your inner acrobat and jam it out with Acro Jam, a group that meets on the Common every Saturday 1pm to flip, balance and stretch it out. Check them out here.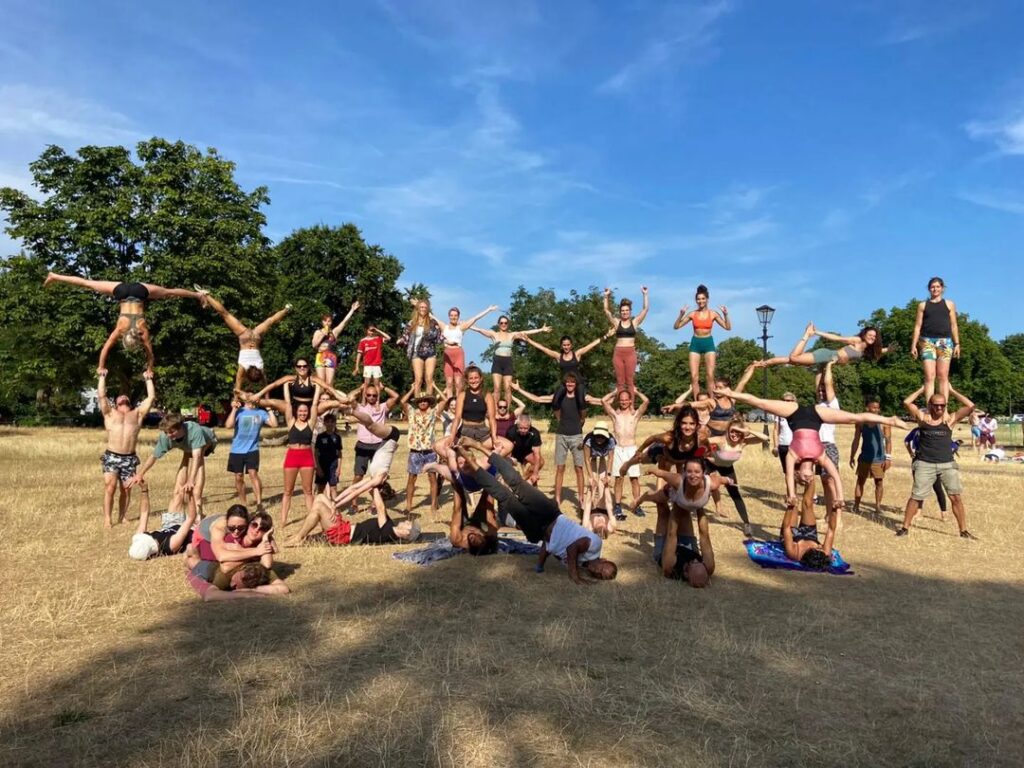 LITTLE GIANTS // This volleyball team will meet you where you are in your skill set. Everyone on the team goes through an 'open session' where you'll be observed to see which team suits you best. But don't be intimidated, beginners are very much welcomed. Check them out here.
LONDON QUIDDITCH CLUB // Harry Potter heads, here's one for you! This team is bringing a touch of magic (and sweat) to the common… Inclusive to new players and they love a pub session after training on Saturdays. Check them out here.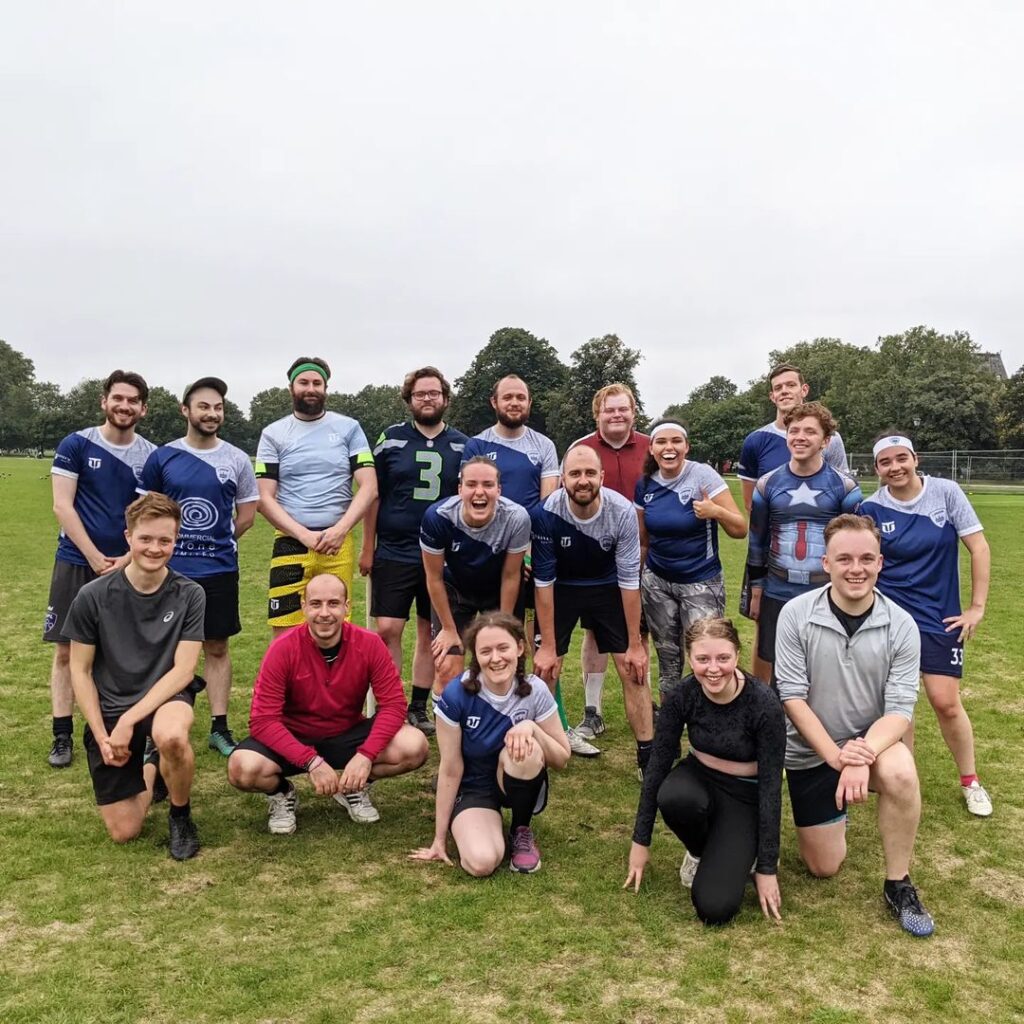 TERRIBLE FOOTBALL // Are you really, really bad at a kick about? Embarrassed by your funky footwork? Don't forget- the team at Terrible Football are here to hold your hand as you step onto the pitch. They're big fans of tournaments and have a great community spirit too. Check them out here.
CLAPHAM LADIES LACROSSE // Chuck a few balls about around the Common with this fun, inclusive Lax club. Don't forget your mouthguard! Check them out here.