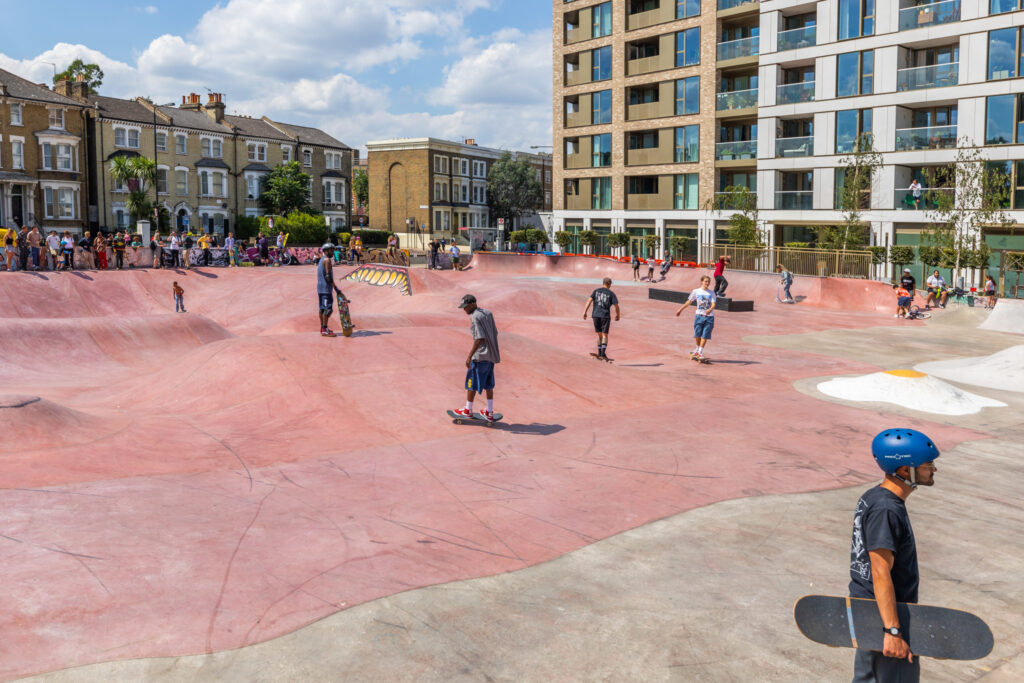 Roll on down to the newly refurbished skate park! Since its opening in 1978, it fell in to a state of neglect having been enthusiastically used by wheeled talent from all over.
The new touches include vast repairs of many areas that had become dangerous, a fresh brush of paint, an easier course for the newer skaters on the block and seating areas to relax after a lap or two around the park. The surface is state-of-the-art, making it the best experience for seasoned skaters and newbies alike. Prominent figures within the history of the place are also featured; Brixton BMX Club patron Charlie Reynolds during the 70's & 80's is recognised in the park with a plaque, as is its original designer Mr Edwards- both are on drain covers in the park.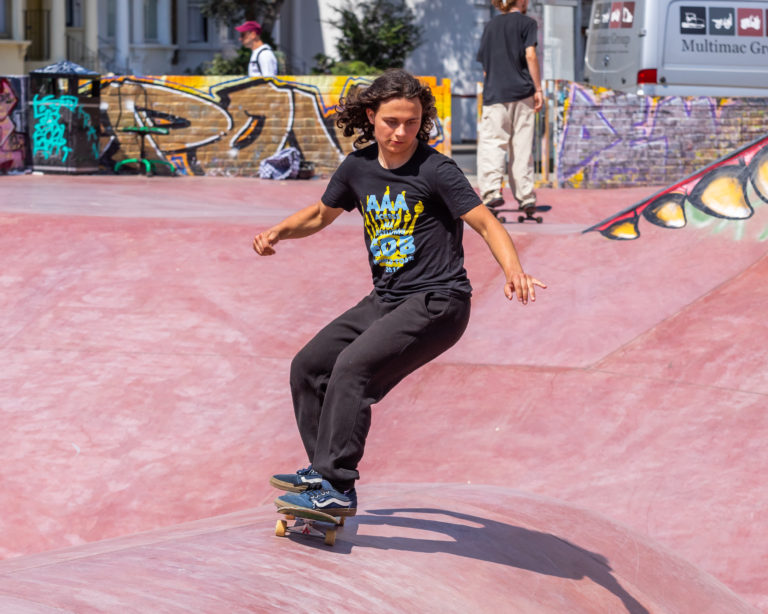 As well as the space for those who know what they're doing to let loose, there will also be instructor-led sessions for those looking to start or improve their skills. Skating, biking and rollerblading will all be covered for younger children, adults, and those with disabilities.
The Council hopes that their £500,000 investment in improving the sporty spot will pay off. Tokyo Olympics was the first to recognise skateboarding as a competitive sport, so who knows what exciting talent might emerge from Stockwell's finest!