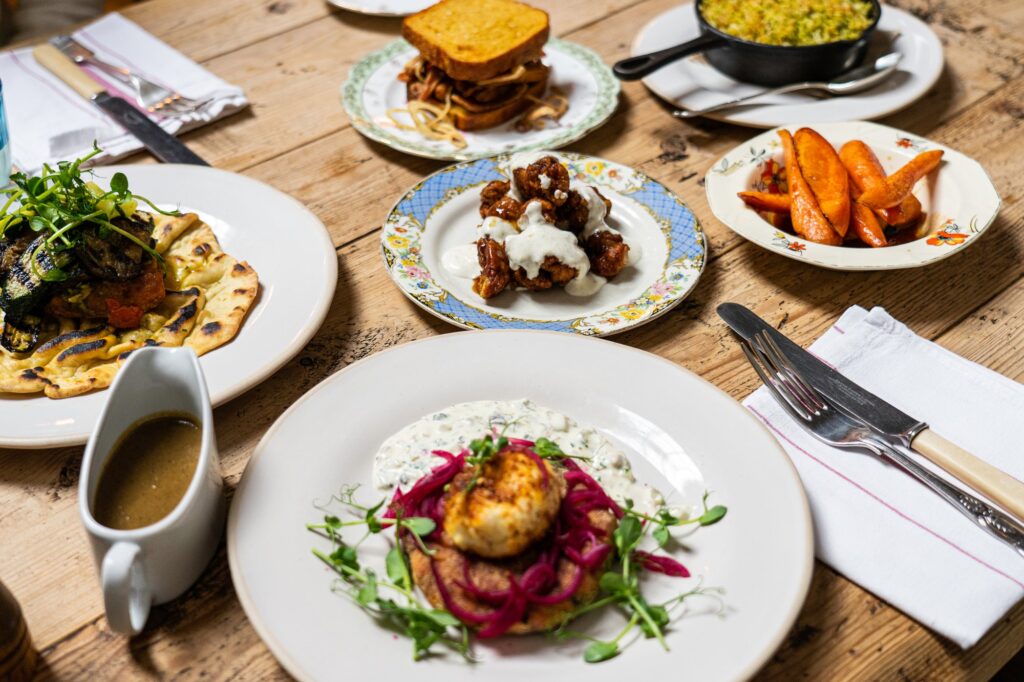 We love the Pig's Head for so many reasons. It's quintessentially British pubby-ness, the way it has sustainability front and centre, the friendly staff… and, oh yes, the food.
The new menu was the reason of our trip. The Pig's Head have just launched a brand new lunch fair, and ok, twist our arm, we will go and try it out if we must. The menu has been built to be a little more accessible than it has been previously, and with the range of options that are now on offer it has become an extremely tempting lunchtime spot.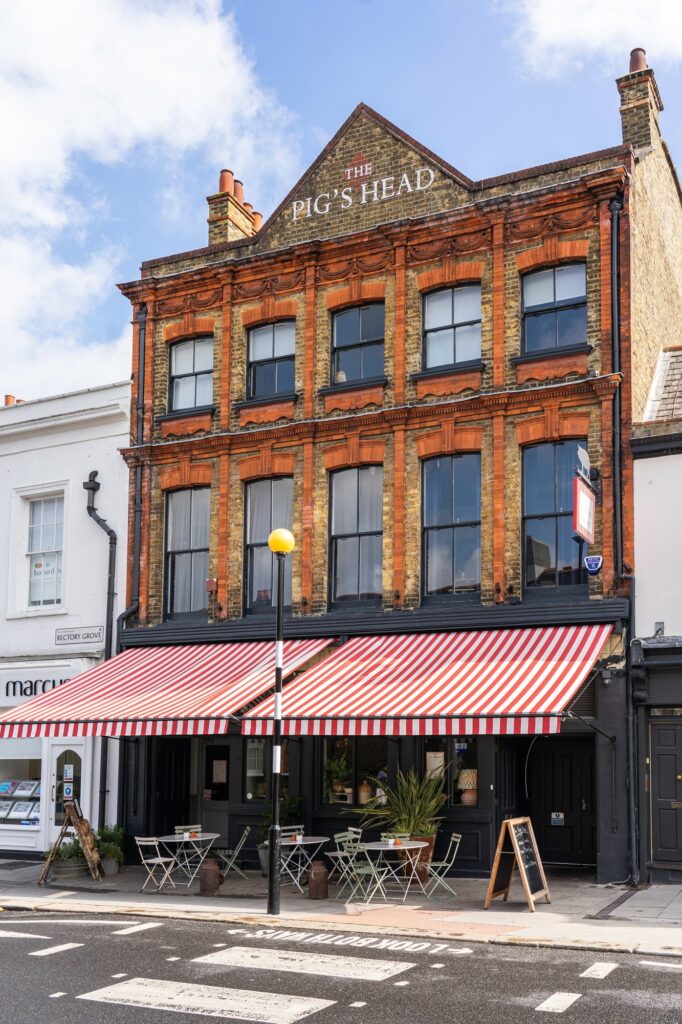 The menu is really playful; there are all kinds of dishes like mushrooms on sourdough crumpets, chips and curry sauce and a classic fishcake that will make you smile in nostalgia. When we visited we were extremely excited to pick out a few of the dishes and what a selection we were treated to! With the help of one of the owners, we ordered a few small dishes to start; Marmite glazed carrots are the perfect British twist to a staple vegetable, and honestly, why have we not done that before? The umami-ness of the Marmite was perfect with a sweetly roasted carrot and made the whole dish indulgent. The sweet potato chip butty was absolutely genius. It came with crispy onions and was juicy garlic butter and though it did remind us of the classic chip butty of our hungover days, this was so much more. An absolute must order if you ask us. The cauliflower mac and cheese was exactly what you want from a dish like this- cheesy, crispy on the top and a little bit spicy too which made us feel a little bit more 'adult' about ordering one of our most popular childhood meals. Another favourite of ours (and, apparently, the restaurant too) was the buttermilk fried chicken with a funky Earl Grey yoghurt. It's the twists, like this sauce, that run throughout the whole menu and just make everything a little bit more special. That dish was wiped clean- order it and you'll do the same.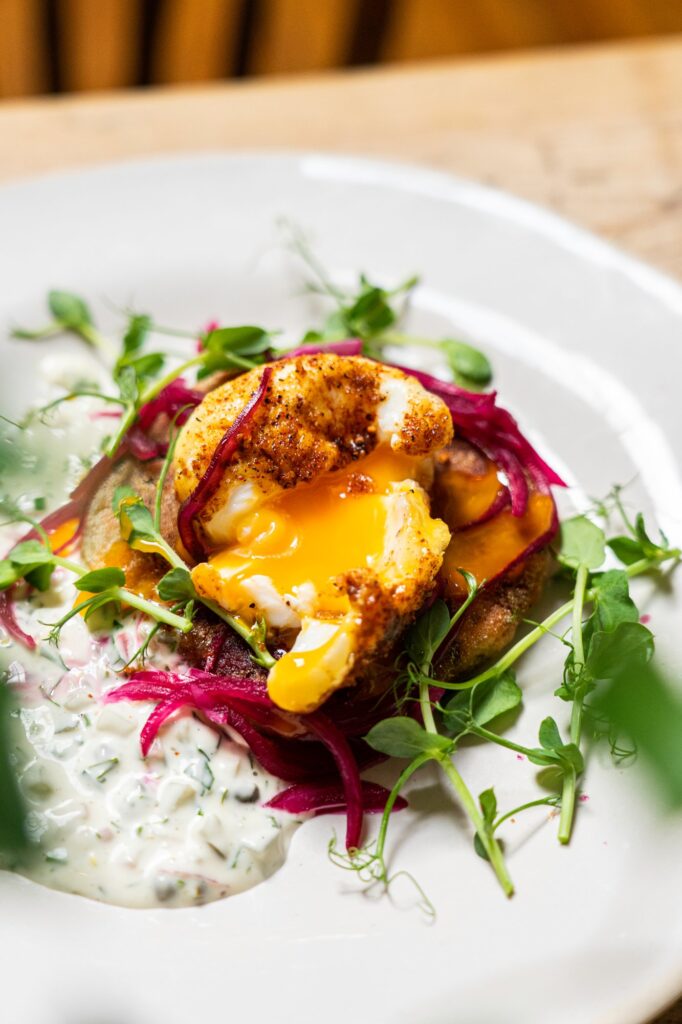 The red Kuri was a fluffy flatbread topped with squash, aubergine and courgette; the showstopper here is the curry sauce which you can pour/dip/drink from the jug. It was unbelievably good. Everyone loves a fish cake, but this trout version came with a deep fried egg on the top. Perfectly satisfying to pop and created added luxury to an already luxurious dish.
This new menu feels like a classic move from the Pig's head. They don't take themselves too seriously and these dishes are far from gimmicky; they've been thoughtfully elevated; you'll remember the original fondly whilst biting into something far more sophisticated. It's also really reasonably priced, and with their range of food options come a range of prices, so not only is the menu accessible for your stomach, it is also accessible for your lunchtime budget. We couldn't recommend it more highly.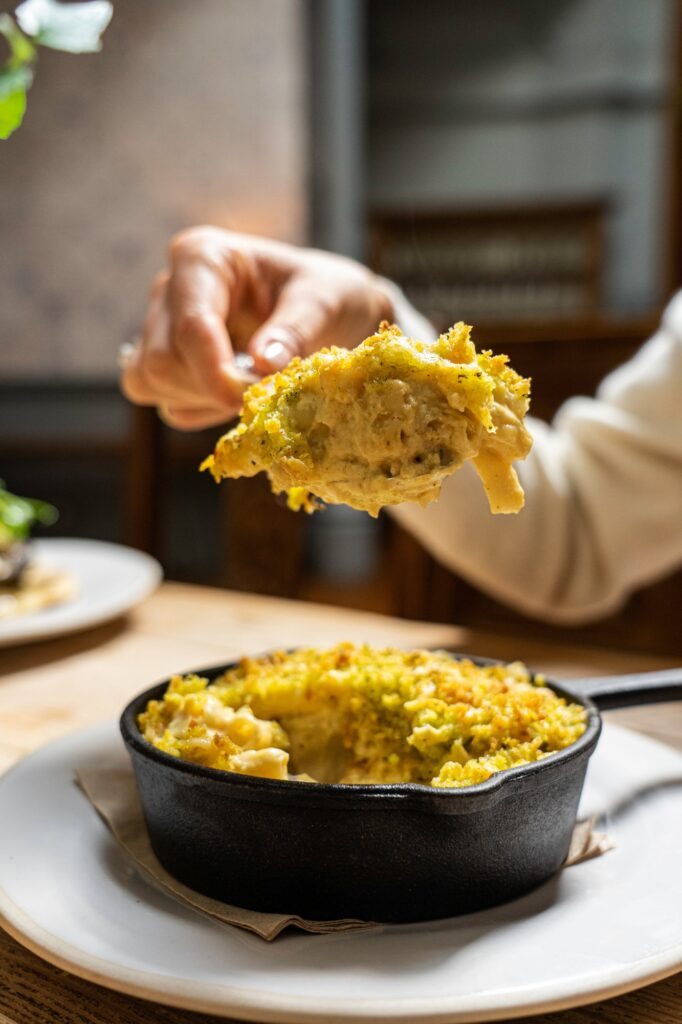 Before we go, we do want to mention that the owners have just set up their very own sustainable farm just outside of London in the Kent countryside. Whilst it isn't quite mature enough to supply the pub with all of their vegetables yet, they're hoping that by 2023 80% of the fresh produce will be from their land. A true investment from the pub, one we salute them for.
---