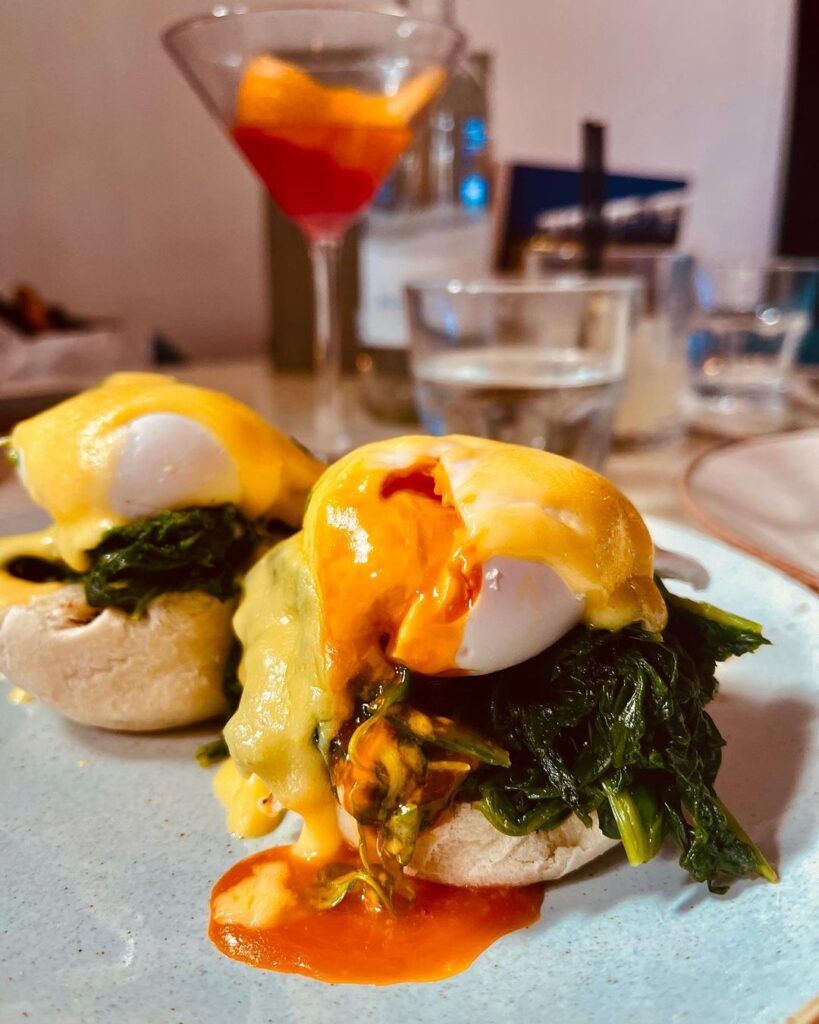 If you've heard of The Exhibit, you'll know they've got a lot of strings to their bow. A great drinks list, karaoke, capacity to keep you boogying until the wee hours, bottomless brunches (& dinners!), DJs and live performances, quiz nights… If you're looking for some entertainment The Exhibit is going to be a great option for you.
We went down on a Saturday for some bottomless brunching, with a side of STRONG weekend vibes. A funky DJ playing in the background, free flowing drinks and loads of tables full of chatting groups, it really was an incredible ambience. To eat we went for the eggs Florentine and the brunch burger. The former was brunch perfection; a little luxurious and very delicious. The burger was a jam packed brioche bun; full of a sausage patty, bacon, fried egg and black pudding. And we could have had a bucket of that Bloody Mary Ketchup that came with it…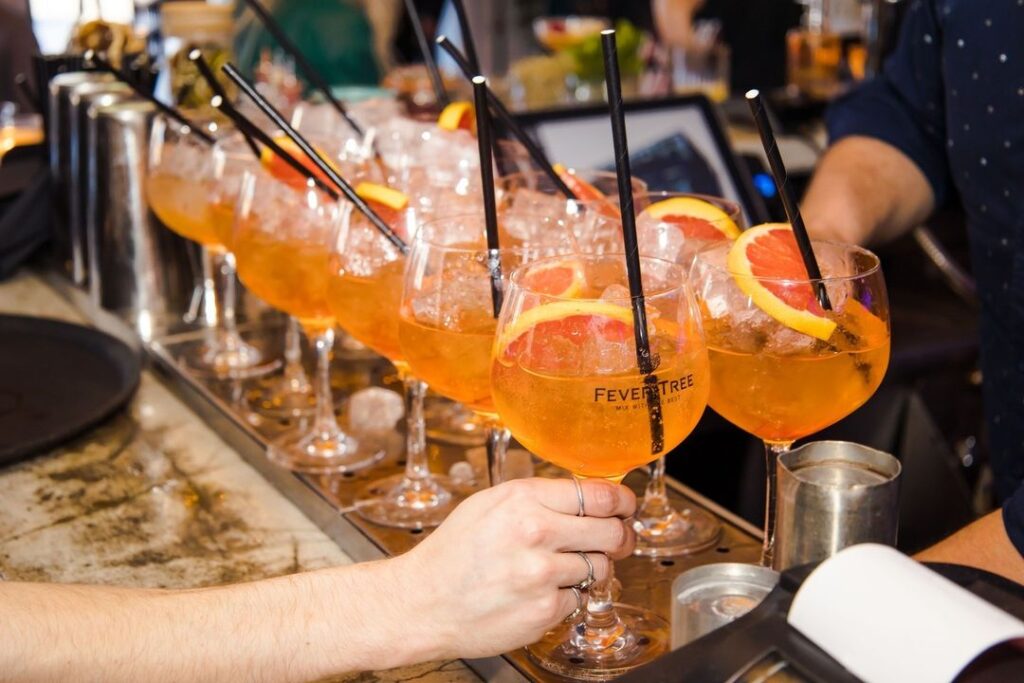 There's so many options on the menu, and all dietary requirements are well and truly catered for. But if you want to deviate from the bottomless brunch menu and widen your options, you can order a large plate from regular menu for an extra £5. Speaking of options, their bottomless drinks selection is great and you're not pigeon-holed into sticking to one drink like most brunch places. Aperols, Prosecco, beer, mocktails… flit between the choices like the flirt you are!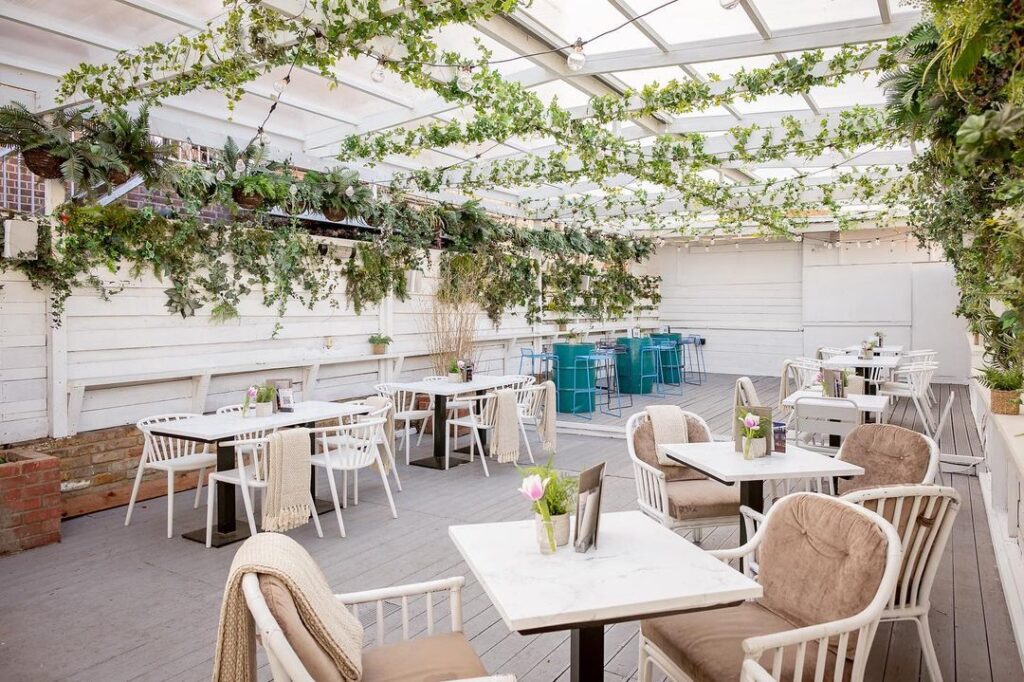 The Exhibit has so many spaces to enjoy. There's an outside upper-level terrace, a downstairs courtyard and a huge inside space split over 2 floors. It really is a great weekend spot, the staff are all having a great time, the DJ is loud and you are surrounded by good time brunchers from all corners. And though we were only there for a meal, we can't wait to come back to explore more; the cinema and karaoke room both look tempting to us…
---