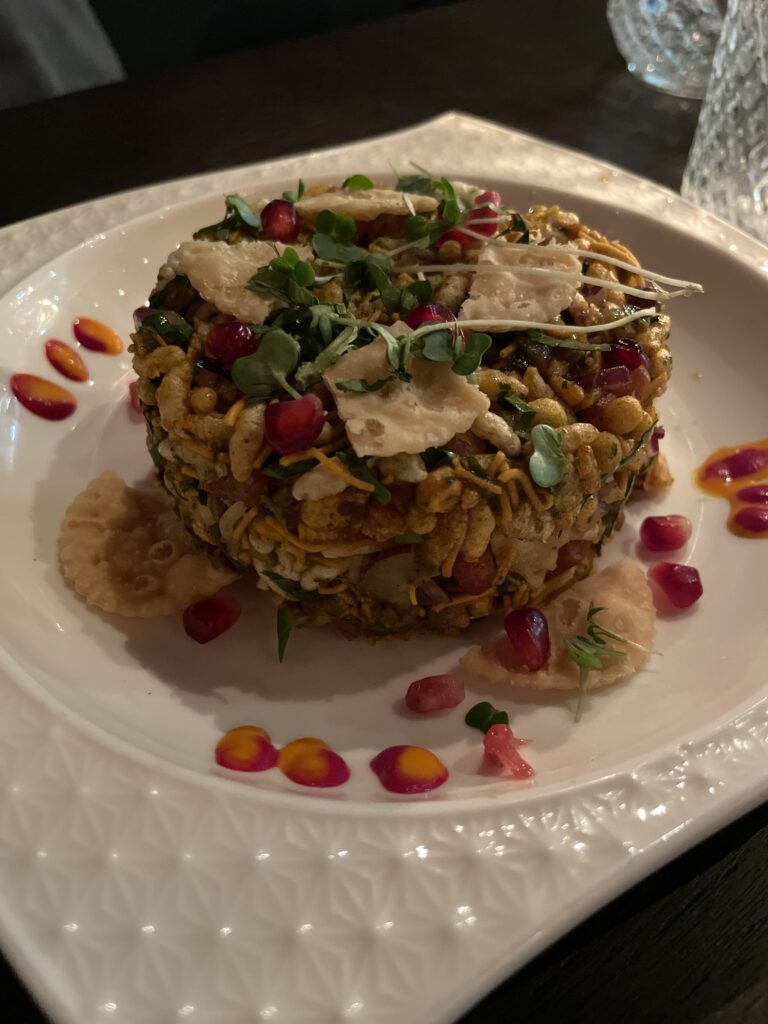 'Tongi' can be literally translated from Bengali to mean 'guest house', and that is such a good way of describing this warm, welcoming restro-bar. Formerly Thali and Pickles, Tongi is a newly refurbished Indian restaurant specialising in the very best small plates and curries.
The whole atmosphere here really encompasses the word 'Tongi'. It's a place where you will, with the help of the incredible staff, feel at home. We were greeted by the manager Masood who showed us to our table. On a night of Biblical rain outside, it was especially nice to be somewhere cozy with the prospect of some Indian food to look forward to!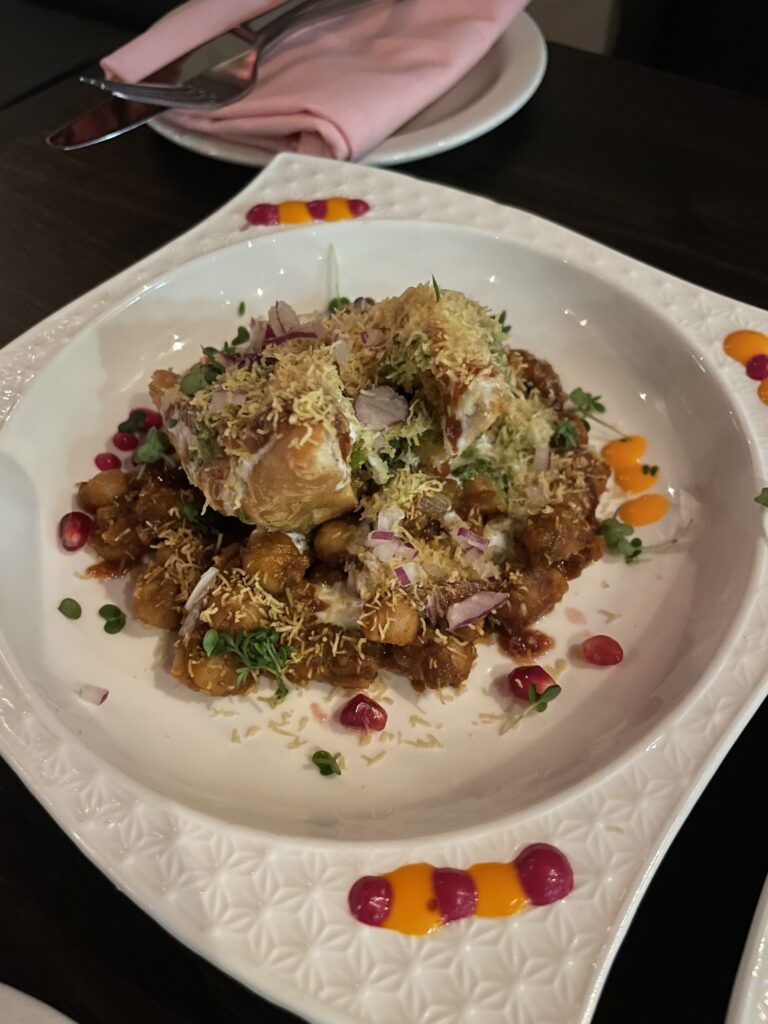 We were recommended to try the Bombay Bhel Puri and Banarasi Samosa Chat to start. And what a work of art these starters were! Everything was so well presented, tasted unique and it was great to try something a bit new. The Bhel Puri is a cold dish, made up of layers of puffed rice with chopped tomatoes, potato and tamarind chutney. It was light, refreshing and we thought the flavours were amazing. For the chickpea lovers out there the Samosa Chat is a must try; a samosa on a bed of creamy, spicy chickpeas was so warming and a lovely contrast to the Bhel Puri. 
For mains we went with some classics. The chicken tikka masala with pilau rice and a traditional Indian roti was everything we look for in a curry; creamy, tangy and incredibly addictive. The carby sides were perfect to soak up the rest of the sauce and we especially loved the flakiness of that bread. The 'Tongi Sizzler' is technically a sharing plate, but we love breaking the rules so had it as a main. It came as a huge platter of garlic chicken tikka, sheek kebab, pahari chicken and grilled prawns. Absolutely the option to go for if you can't quite work out what you want.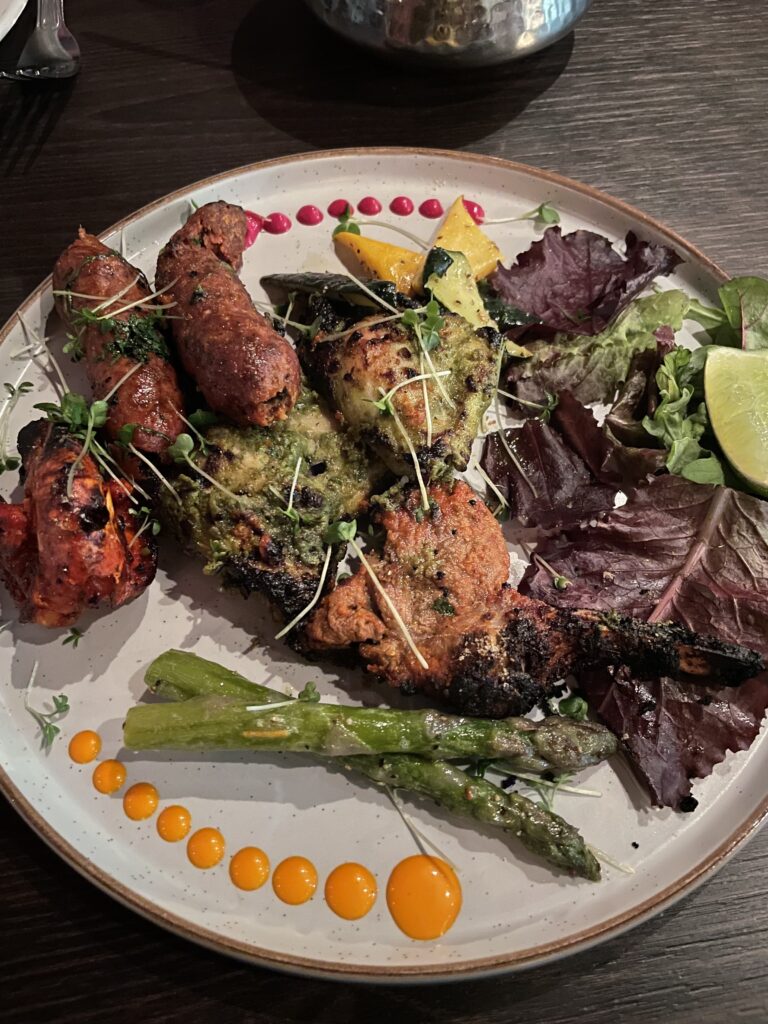 The menu has something for everyone. From the more adventurous, spicy dishes to the comforting classics, no matter how your taste buds work, there will be something for you. Tongi is innovative and unique Indian food and we'd highly recommend you trying out this spot when the curry cravings next hit. And with incredible deals for eating in or ordering from home, there really is no excuse! They offer 25% off your bill Monday to Thursday when you eat in and 20% off online orders.
---
Copyright - Unless otherwise stated all contents of this website are © 2022 - Octo Media Ltd - All Rights Reserved - Full details for the use of materials on this site can be found in the Terms & Conditions