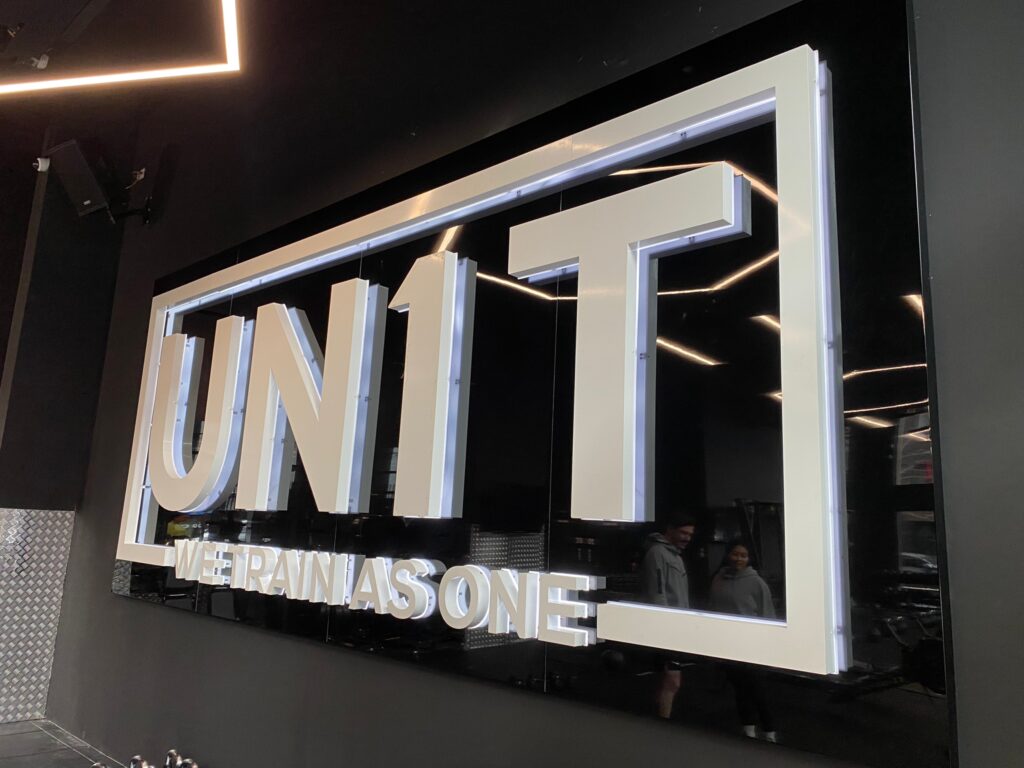 You've probably seen a Un1t on your travels around London. The sleek black branding of this luxury gym is easily spotted in it's home in Southwark, but if you've been further afield (Ireland, Munich, Dubai and even Sydney) you may well have seen them in one of their 12 other locations. Now they've opened in Nine Elms, just next to Darby's, and we went down to their opening event to see what they were all about.
Their interior was, not surprisingly, as bouji as we'd expected. The black branding and cleverly designed lighting made the gym feel high end. From the bathrooms to the workout area, it was all kept to the same beautiful standard. That feeling continued to the trainers and front of house staff too. Everyone was lovely and really ready to make you feel welcomed.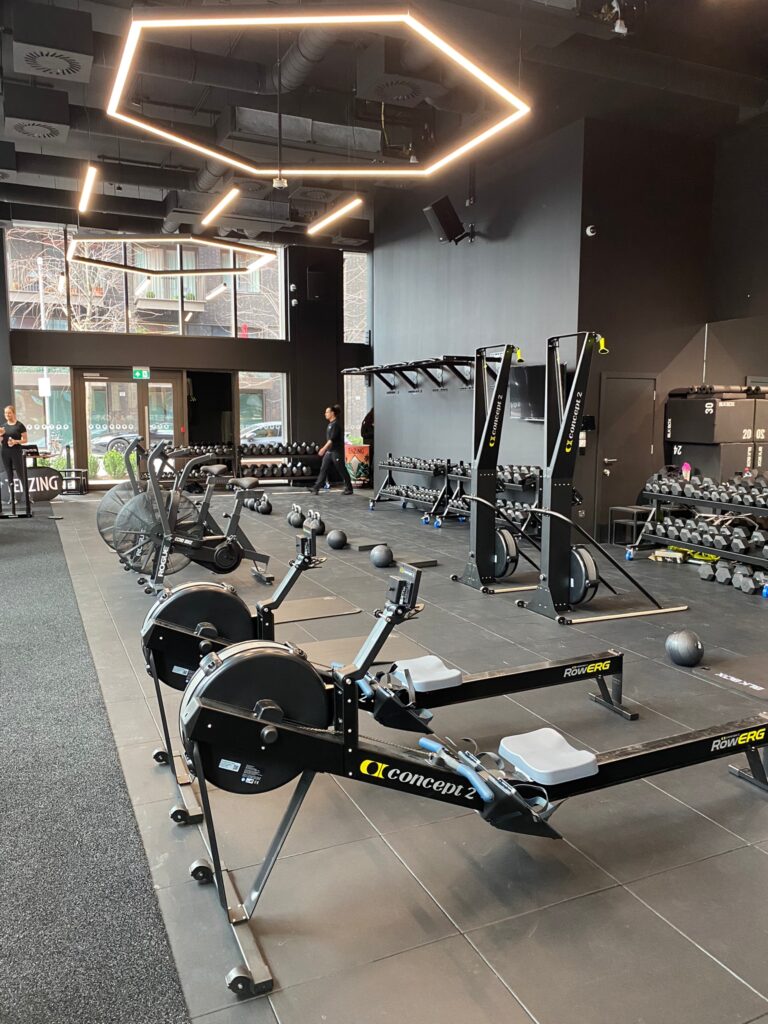 After a brief explanation of what Un1t was all about (they are class-based only and work in week-long blocks to make sure you get the proper gym progress you are after), we got down to business. Supervised by our two trainers we were taken through a gruelling 45 minute workout. Compromised of 16 different stations, which covered cardio and strength, the length we spent on each exercise was dictated by the amount of time it took for the person on the sled push to do 4 lengths of the track. This addition to the workout meant that it really did feel like we were 'training as one' (Un1t's signature tagline) and there was certainly a sense of teamwork, despite being solo on each station. The equipment was of the very best quality and each person was able to chose their weights depending on their strength- so don't be afraid if you are new to the gym scene and if you're a seasoned gym goer then there will be something heavy enough to push you too.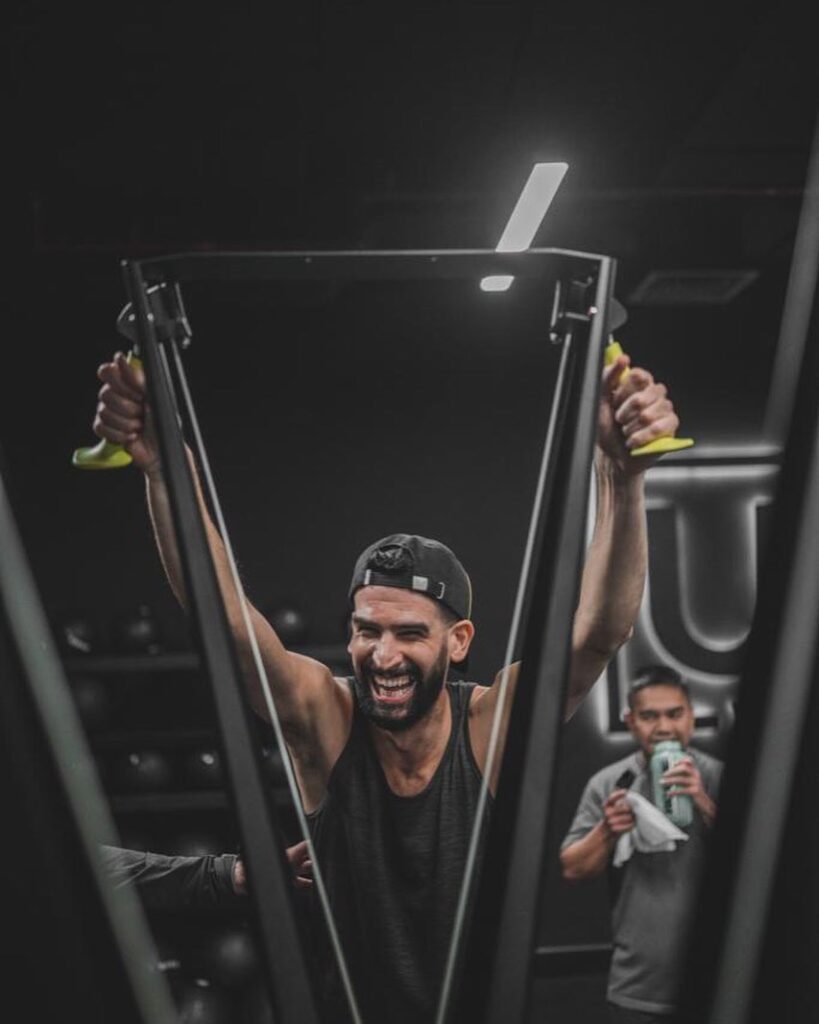 On leaving we were treated to a taster of their recovery shakes. A blueberry and peanut butter number that went straight to our fatigued muscles, we'd highly recommend pre-ordering one of those bad boys to replenish your energy levels post session.
We have a feeling that this brand new Un1t is going to be as popular as its other locations. It feels like a real treat to workout there, sure, but most importantly after our session the DOMS were real. It was a great session and we can't wait to revisit.
---