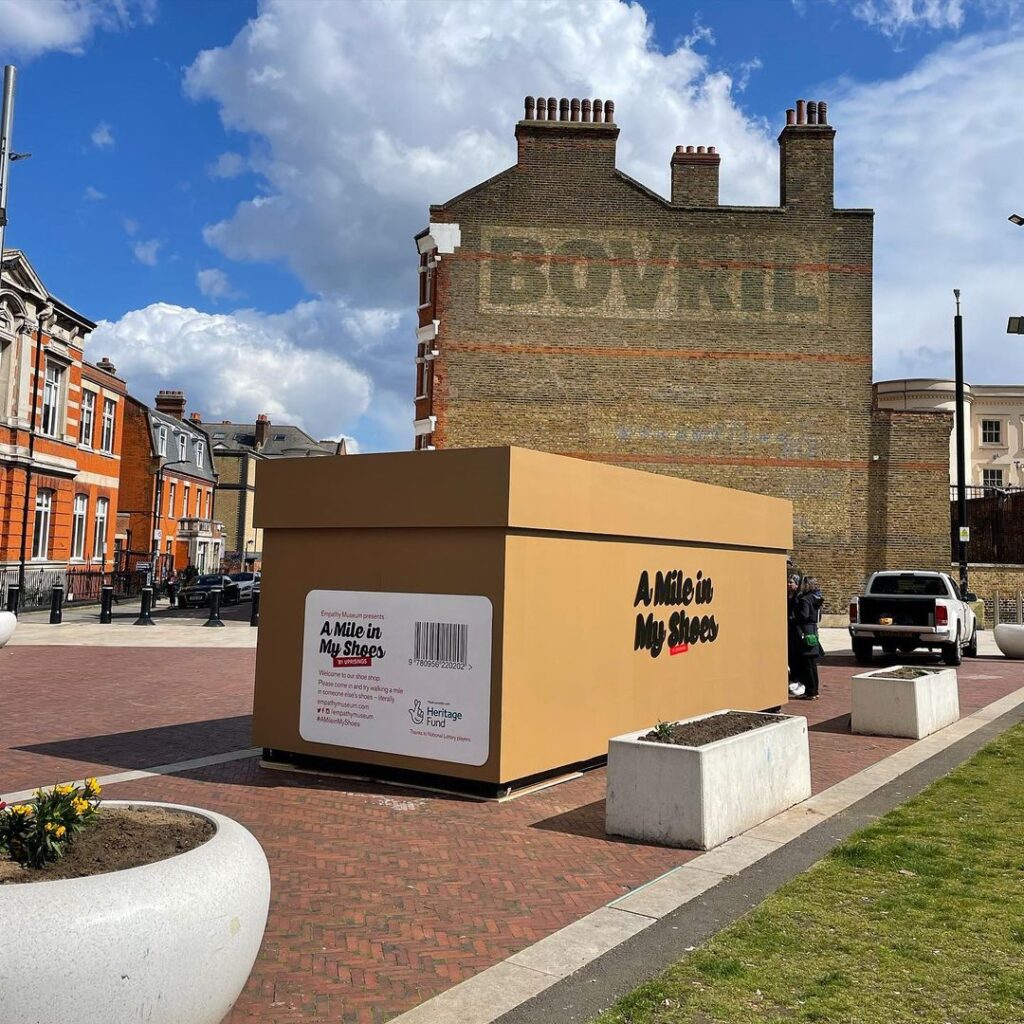 A Mile in My Shoes is an immersive travelling exhibition put on by The Empathy Museum. The exhibit travels around the UK and aims to spark empathy within visitors as they literally walk in someone else's shoes.
Now it's landed in Brixton- you can't miss the big shoe box it is operating out of in Windrush Square- and will be focusing on the 1981 uprisings of the Black communities of South London against the MET Police. The '81 uprisings were seen as a key moment within history; it helped to change the narrative around racism within the UK and start the movement for social justice here, and now you can hear all about the uprisings from those who were actually there.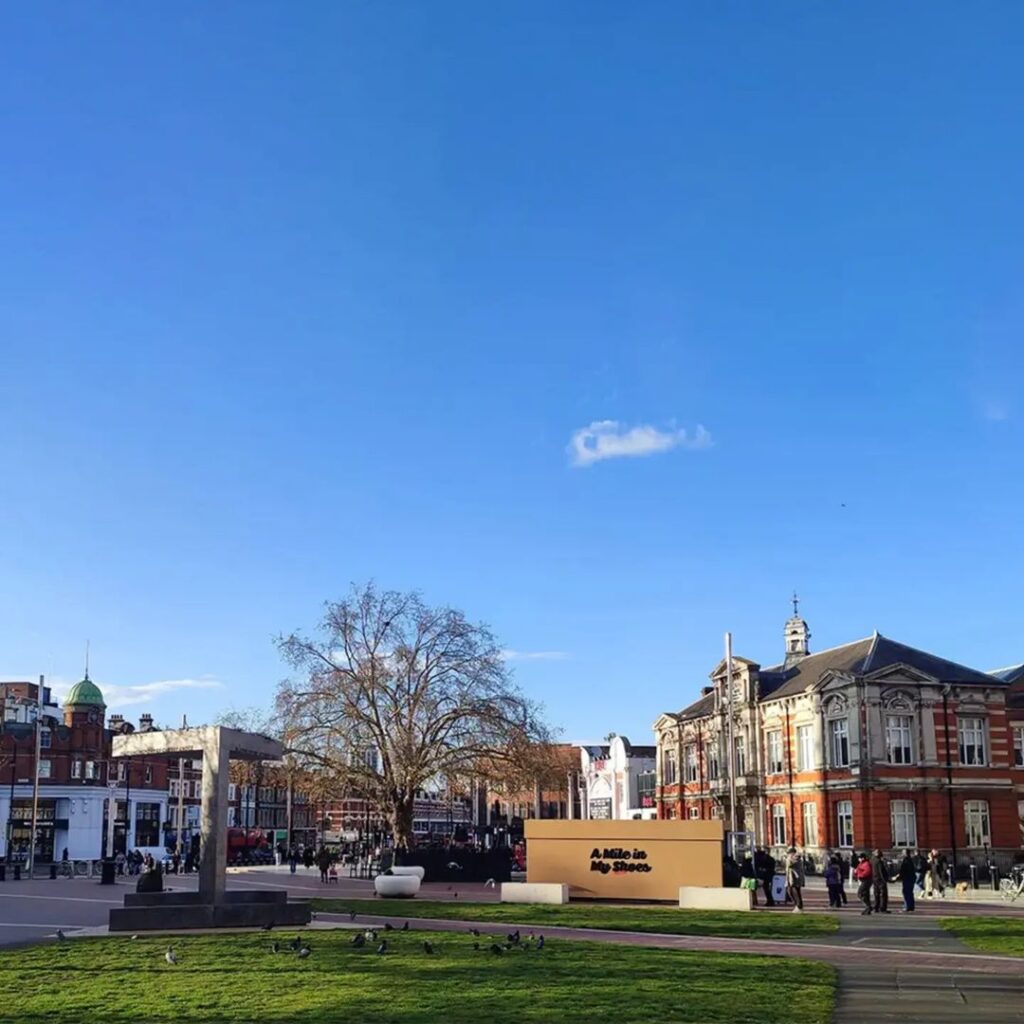 You'll swap your shoes for a pair of one of 35 shoes (each pair has been donated by someone who was present at the uprising) and listen to their original owners story, which you'll hear through headphones as you embark on an immersive walk around Brixton.
The exhibition will be running until 27th April and is open from midday until 6pm every day.
---