Shopping at the Black Culture Market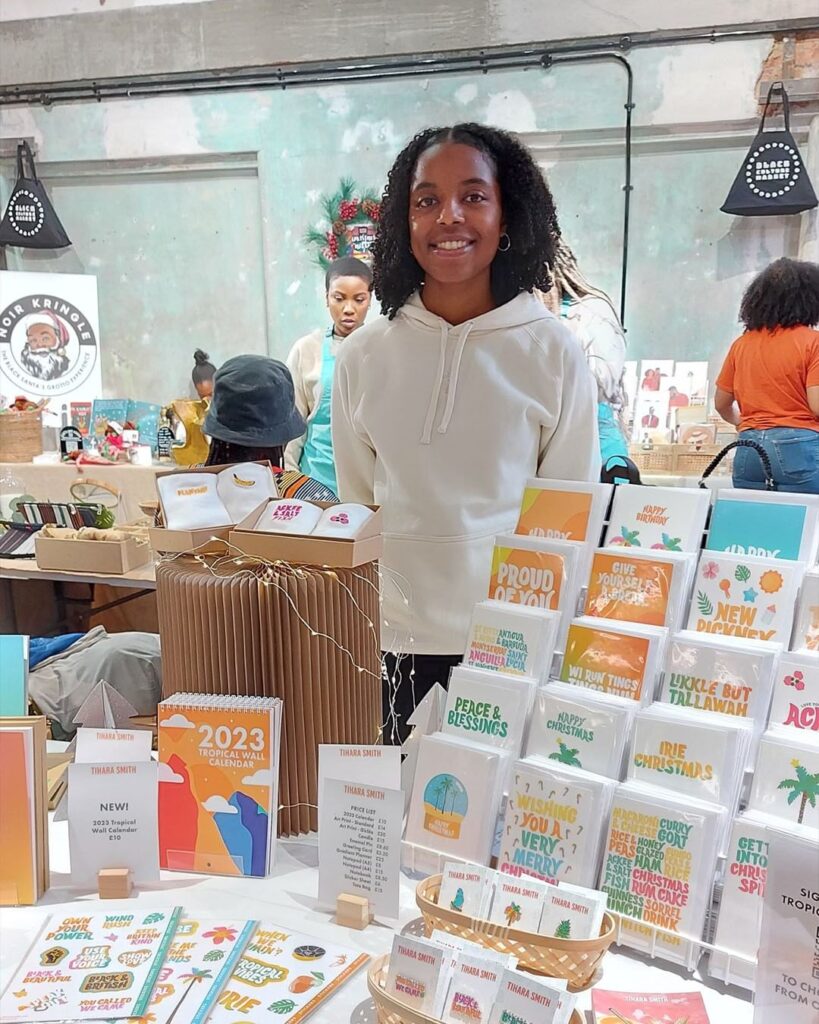 When: 4th and 5th March
Where: Downstairs at The Department Store, SW9 8FR
We've written about one of our favourite events here but, incase you didn't see, Black Culture Market celebrates and promotes small businesses with black African/Caribbean backgrounds. You can find literally everything there, and the good vibes come free.
---
Celebrate Ghanaian Independence at this Afrobeats party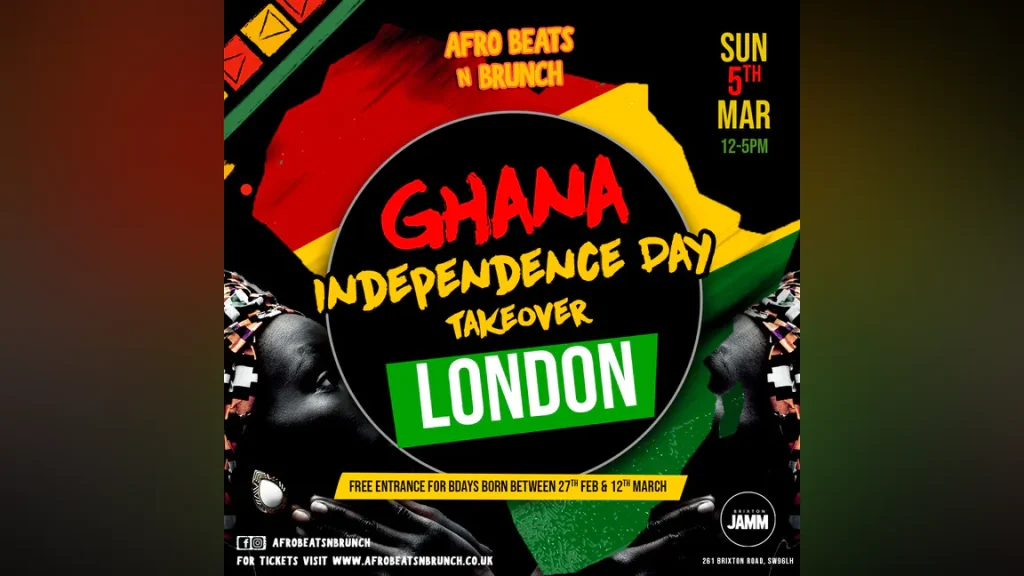 When: 5th March
Where: Brixton Jamm, SW9 6LH
This day party is going to be vibrant in every aspect. Vibrant clothes, decor, food and tunes. All hosted by some special guests and the resident DJs will be making sure you are up and dancing… as will the hour of FREE rum punch between 12pm and 1pm. Get there early, hunker down with some street food from Suya Factory, enjoy some facepainting and then get on the dance floor.
---
Go for a Happy Meal…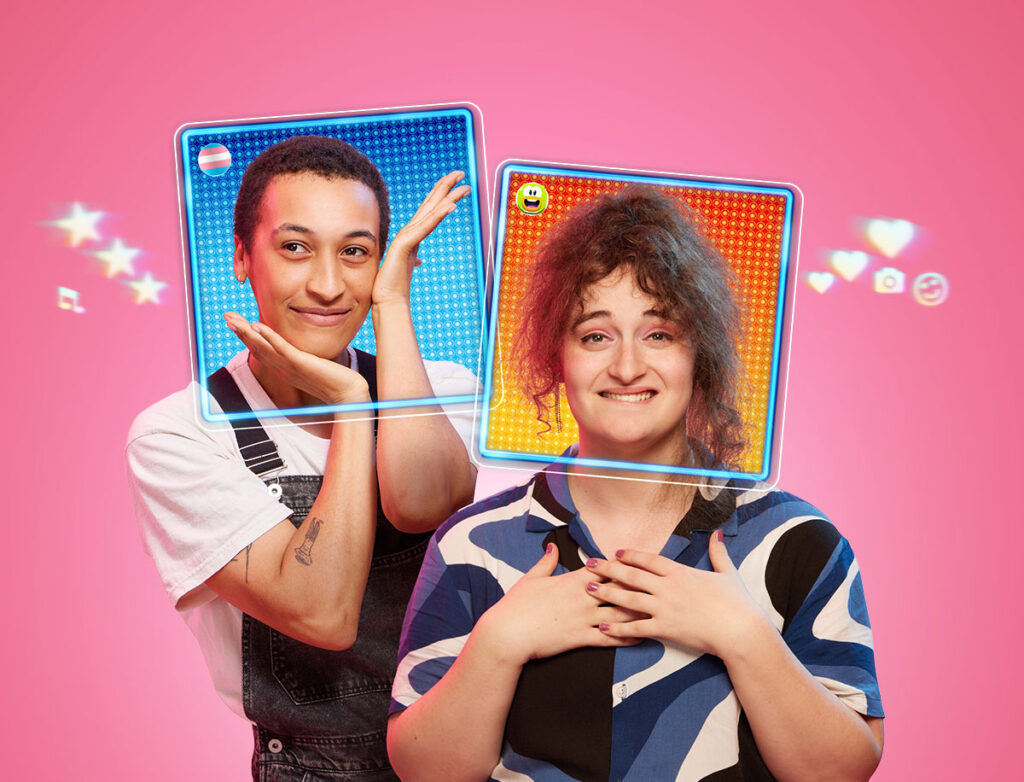 When: Until 11th March
Where: Brixton House Theatre, SW9 8GL
…But not that kind of Happy Meal. This one will leave you feeling way better. The hilarious show at Brixton House Theatre has already got some incredible reviews and has been described as a "joyful queer rom-com".
---
Support women at this IWD pop up market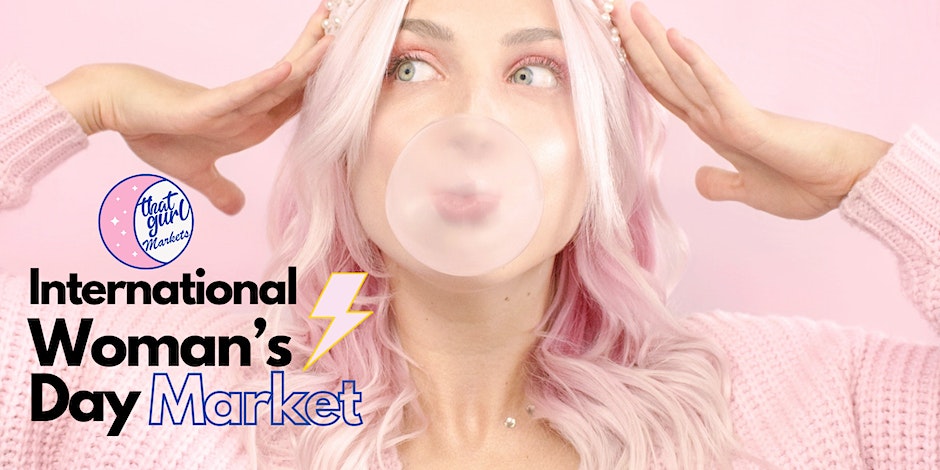 When: 11th March
Where: Pop Brixton, SW9 8PQ
This International Woman's day pop up market will feature over 30 stalls of female owned small businesses. Come with a wallet full of cash and leave with all sorts of goodies, knowing you've helped support the ladies on their entrepreneurial ventures. There will also be bookable workshops and events taking place on the day- so keep your eye out for those.
---
Get jazzy at this 1st birthday party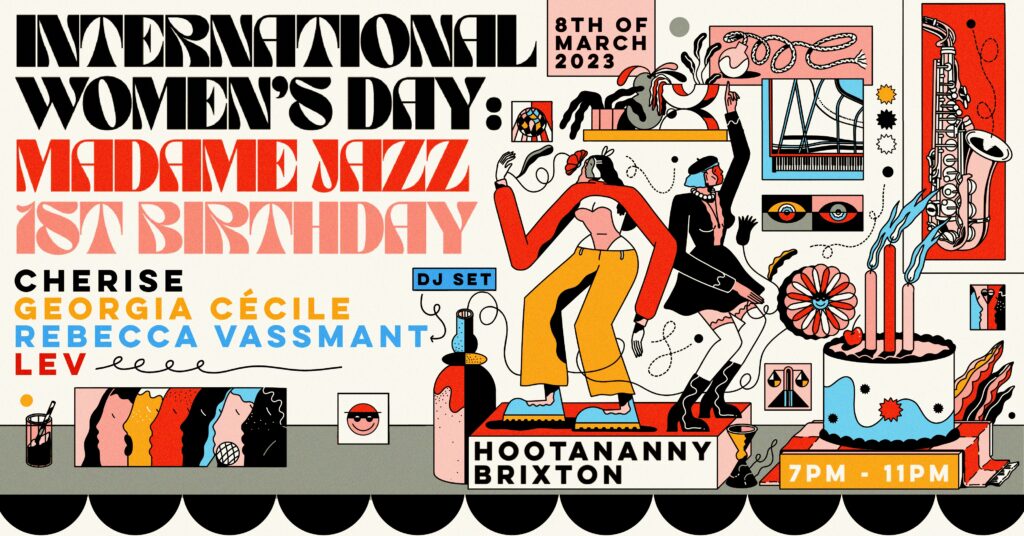 When: 8th March
Where: Hootananny, SW2 1DF
Madame Jazz is one! The organisation that promotes women in jazz music is celebrating in the most appropriate way; an evening of jazz! They've got a line up featuring some of the very best names in the industry at the moment and, even better, it happens to coincide with International Woman's Day.
---
Hear some grime… orchestrated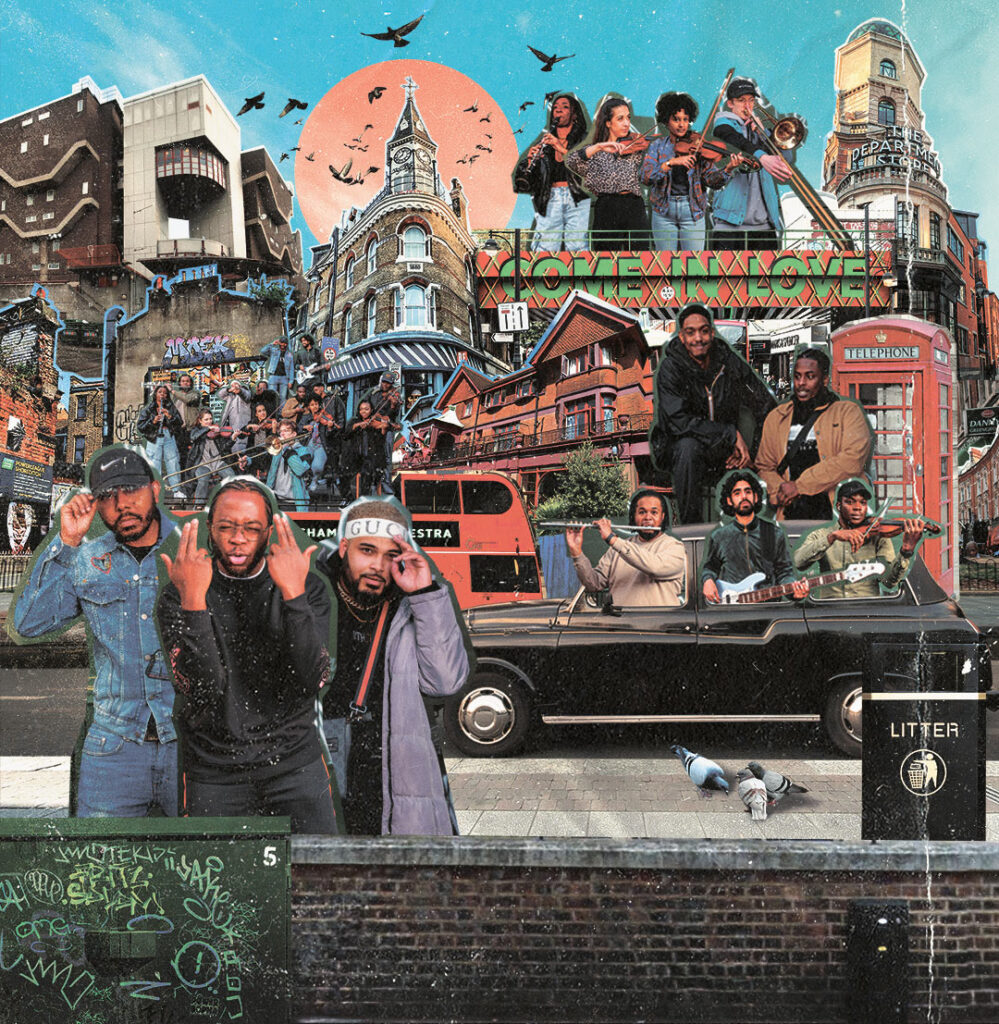 When: 9th March
Where: Hootananny, SW2 1DF
Ever thought you'd be enjoying the like of Beethoven and Skepta in the same evening? Nor us. At this event, Brixton Chamber Orchestra are mashing up the contemporaries with the classics for an unbelievable evening of music.
---
Go for a walk, get educated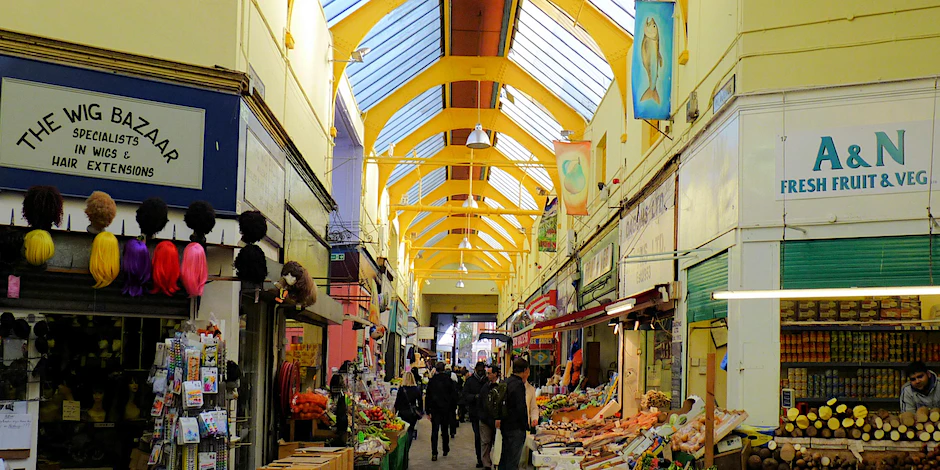 When: 11th March
Where: Brixton Station Road, SW9
For just over an hour lose yourself in the history of Brixton's shopping past. Discover why it became such a retail hub through the markets, arcades and shops on this interesting and immersive walking tour.
---
Go to a Q+A with director and star of Brixton-based film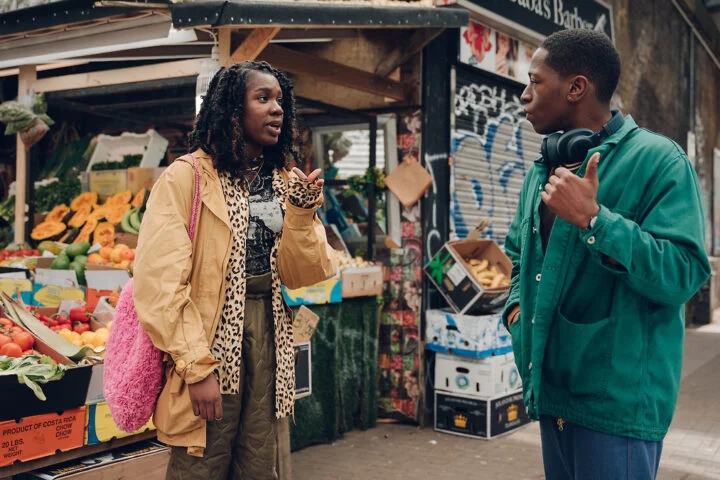 When: 15th March
Where: The Ritzy, SW2 1JG
Rye Lane is a film set in Brixton/ South London and follows Yas and Dom as they recover from terrible break-ups. This heartwarming rom-com is directed by Raine Allen Miller who will be joined by lead star Vivian Oparah for a live Q+A after a screening of the film.
---
Get the Guinnesses in!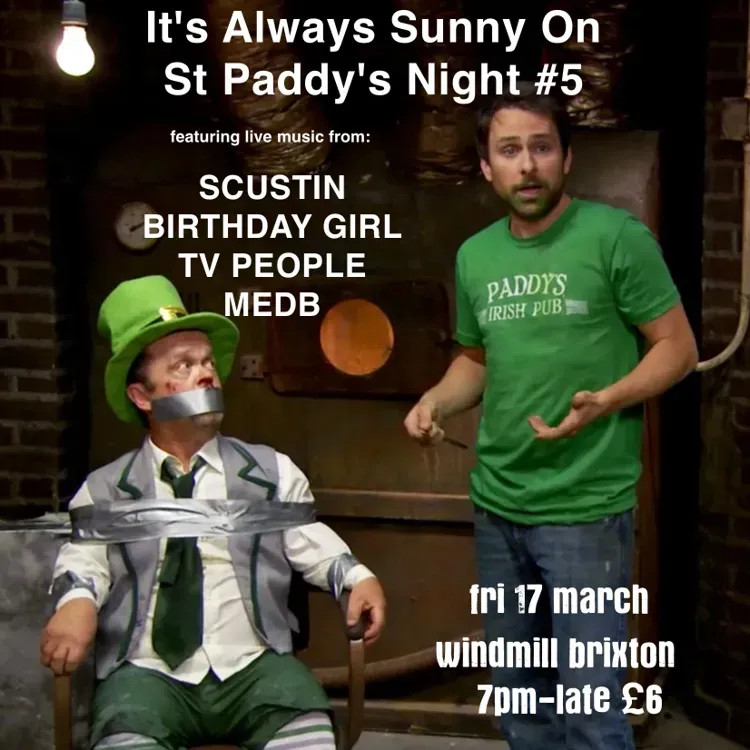 When: 17th March
Where: Windmill, SW2 5BZ
The annual Paddy's Pub themed St Patrick's day party is back at the Windmill. 'It's Always Sunny' is back and, as always, has a cracking line up of live performances to entertain you whilst you get in the Irish spirit. Scustin, Birthday Girl, TV People, Medb will be taking to the stage for your absolute delight. Dress code is: Green Man, Wrexham shirts. Do with that what you will.
---
Go for a (secret) laugh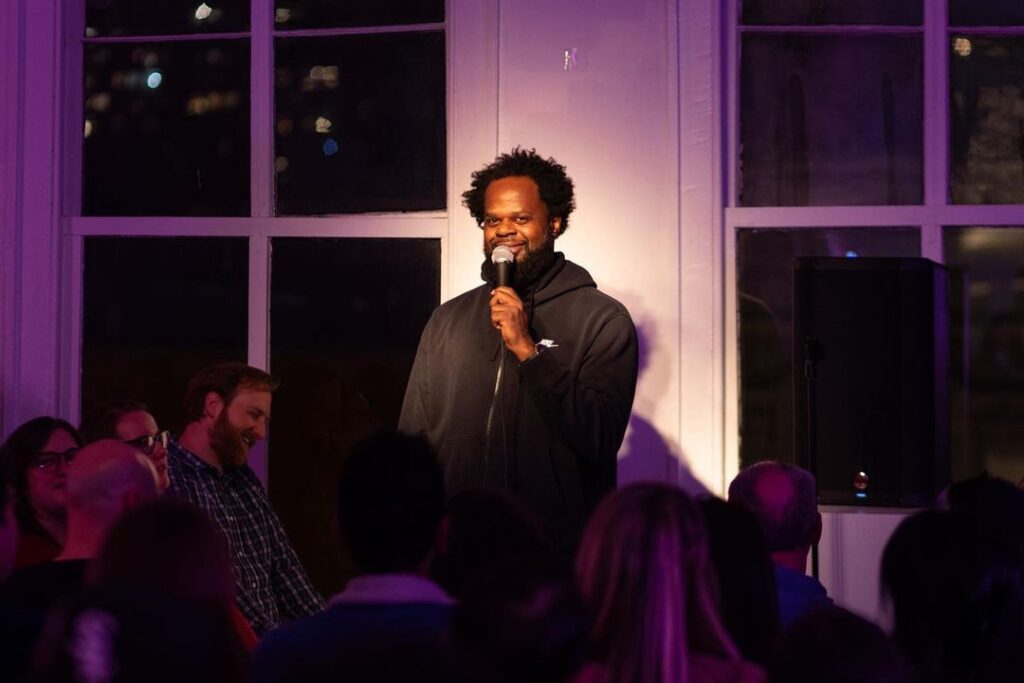 When: 31st March
Where: TBC
'Don't tell comedy' nights are a lot of fun. They are BYOB and are always at different locations that are unveiled nearer the time of the event. This one is going to be in Brixton and has a mystery line up… if you like to be surprised, this is a night for you.
---